A launch of the 'becoming-Botanical' publication with readings, sound, and visuals--with The Botanist Gin, foraged cordials and garnishes.
About this Event
JOIN US FOR THE LAUNCH
becoming-Botanical is an exciting new publication featuring contributions from over 50 international artists, researchers, and practitioners who are passionate about rekindling and re-examining our human relationship with plants. Artworks, essays, poems, and provocations sit side-by-side in this multi-disciplinary kaleidoscope of botanical ponderings in the form an Herbal Encyclopaedia.
Come for readings from the freshly-printed publication, plant-inspired music, do-it-yourself/interactive microscopic botanical projections, and complimentary locally foraged gin-based drinks served with The Botanist Gin.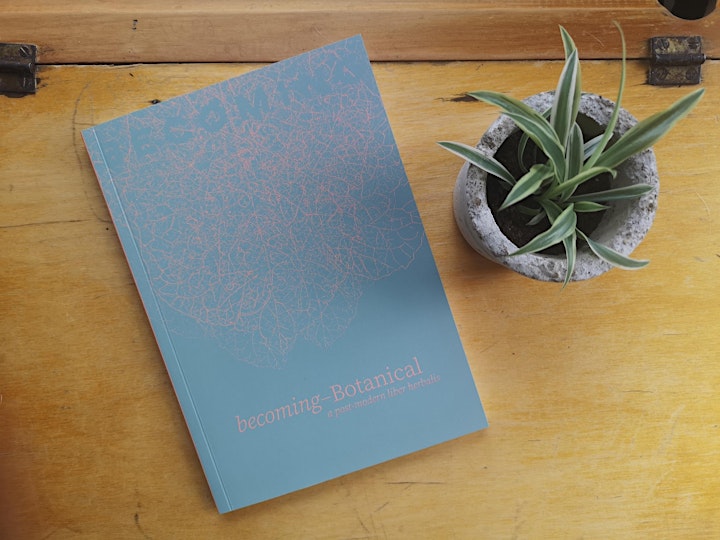 £2 entry fee can be used against any purchases on the night.
All publications purchased on the night come with becoming-Botanical Bookmark and Postcard.
The book is edited by:
Josh Armstrong, Artistic Director of Objet-a Creative Studio; Lecturer in Contemporary Performance Practice at the Royal Conservatoire of Scotland
+
Alexandra Lakind, Ph.D. Candidate at the University of Wisconsin-Madison; Founder of Terra Incognita, presenting artistic responses to the Anthropocene
Forward written by:
Chessa Adsit-Morris is Assistant Director of the Center for Creative Ecologies at the University of California, Santa Cruz where she is a doctoral student in Visual Studies. She is the author of Feral Subjectivities Restorying Environmental Education: Figurations, Fictions (Palgrave Macmillan, 2017).
The project is supported by:
Royal Conservatoire of Scotland
University of Wisconsin-Madison
University of California, Santa Cruz
Objet-a Creative Studio is a registered SCIO | SC048214