Book launch - Celebrating the one year anniversary of the novel Looking Up
Description
Simply Deez events invites you to a book launch party to celebrate one year since the publication of the novel Looking Up by Abena Eyeson.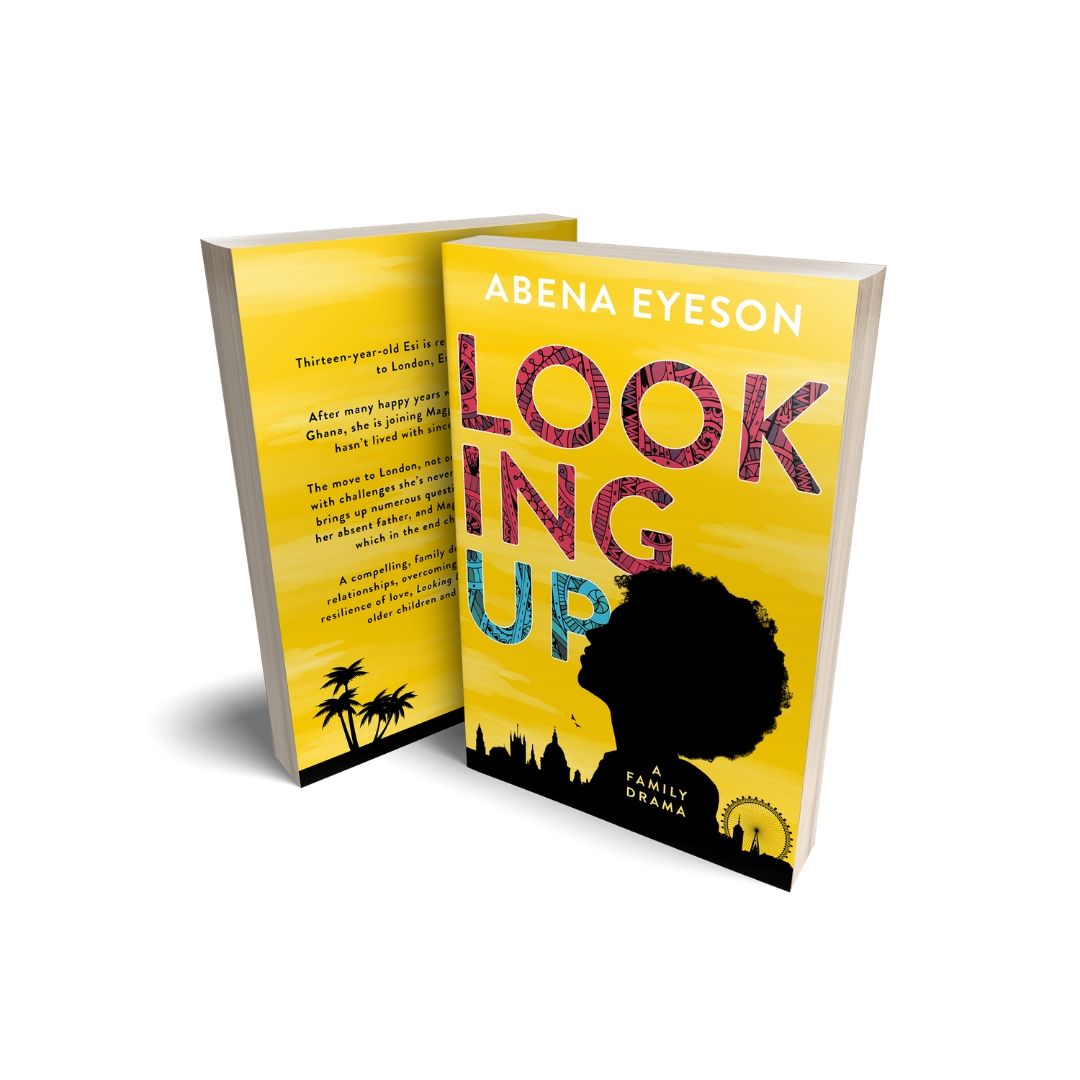 " A sensitive and delightful story of tension and reconciliation in a Ghanaian family in London."
With her father Solomon not in her life since she was four and her mother Maggie working away in London, thirteen-year-old Esi has found contentment and stability living with Nana Nancy, cousin Ama and Auntie Cissy in Accra.
Now all of that is about to change.
Maggie has sent for her and Esi is reluctantly leaving Ghana to join her.
Her move to London, not only forces Esi to deal with challenges she's never faced before, but it brings up many questions about Maggie and Solomon, the answers to which in the end change her life.
In October 2019, Looking Up was reviewed and highly recommended by Africa Access Review in the USA.
Described as "a breezy read that gives great insight into teenage life, immigrant viewpoints, and multicultural perspectives. Through her migration and adjustment story, we learn more about her family roots and cultural traditions in Ghana. Esi's grandmothers and school friends are critical characters. Some are the source of her challenges while others guide her through tough times. The story covers the topics of bullying, parenting styles, divorce, the role of extended family, and ethnocentrism/racism."
http://africaaccessreview.org/2019/10/lookin-up-a-family-drama/
Come and join Abena as she marks the anniversary of the publication of her compelling first book.
Live music will be provided at the event by Coco Mbassi, the award winning French Cameroonian singer. https://www.cocombassi.co.uk/

There will also be light refreshment, readings from the book, a question and answer session with Abena and much more! Each paid ticket holder will get a goody bag with a signed copy of the book.


Come and join in the celebration. Grab your ticket and we'll see you there!
NB This is a ticket only event. Please bring a copy of the Eventbrite ticket confirmation with you to the event.