Book Launch: "China in Five Cities" by Kerry Brown - In Conversation with Astrid Nordin
About this event
As part of the Lau China Institute's inaugural China Week, we are delighted to host the exclusive launch of Professor Brown's latest book, "China in Five Cities" - from Hohhot to Hong Kong.
Kerry Brown is a Professor of Chinese Studies and Director of the Lau China Institute at King's College London. He has worked on China for more than three decades, beginning his career as a British diplomat in Beijing before becoming one of the world's foremost and prolific sinologists.
Kerry first travelled to China in 1994. Since then, the Middle Kingdom has transformed from 'backwater' to 'emergent superpower', eliciting fanfare, global scrutiny and a tidal wave of think-pieces attempting to analyse this mighty yet opaque power. 'China in Five Cities' offers a light alternative to the bluster, drawing on wit, allusion and anecdotes of adventure to render the People's Republic 'knowable' to Western readers, and in so doing, humanise its monumental ascent.
Kerry will share the latest from his new book and join in conversation with Professor Astrid Nordin, the Lau Chair of Chinese International Relations to discuss the rapid transformation of China over the past thirty years.
Following the discussion, we will be hosting an exclusive book signing session with the author. Copies of the book purchased at the event will receive a 10% discount off the original price. There will also be a networking session and drinks will be provided.
Speaker information:
Prof. Kerry Brown is a Professor of Chinese Studies and the Director of the Lau China Institute at King's College London. He is an Associate of the Asia Pacific Programme at Chatham House. He was formerly a Professor of Chinese Politics and Director of the China Studies Centre at the University of Sydney, Australia. Prior to academia, Kerry was a career diplomat, working for the British Foreign and Commonwealth Office as the First Secretary at the British Embassy in Beijing and then as the Head of Indonesia, Philippine and East Timor Section. He is also a graduate of the University of Cambridge. Kerry's main research areas include post-1949 Chinese history, Chinese international relations (particularly UK-China and EU-China relations), Chinese political economy, as well as Taiwanese and Hong Kong history and politics.
Prof. Astrid Nordin is the Lau Chair of Chinese International Relations at the Lau China Institute of King's College London. She is also a Senior Fellow of the Institute for Social Futures (Lancaster University) and an Associate Research Fellow at the Swedish Institute of International Affairs. Prior to King's, she was a Professor of World Politics and the Founding Director of Lancaster University China Centre. Astrid has significant experience in journalism as well as in developing institutional partnerships with Chinese institutions, setting up and leading academic organisations, and collaborating on interdisciplinary projects. Some of her research areas include critical approaches to war and security, Chinese international relations and cultural governance, and theories of politics and international relations.
About the publisher:
Alain Charles Asia (ACA) has more than three decades' experience in publishing. In 1989, it became the first Western publisher to establish a Mainland China office. Originally a division of UK publishing conglomerate Alain Charles Publishing, ACA was spun off as a separate entity in 2008, and it has since published a range of fiction, academic, biographical, business, historical and reference books.
The event will be held at the Council Room at the Strand Campus of King's College London. The venue is located on the second floor of the Strand Building. Doors open at 5.15pm and event starts at 5.30pm.
To tweet about the event, use the tags @lauchinainst on Twitter, and hashtags #kerrybrown #chinainfivecities #ChinaWeek2021 #lauchinainstitute #kingscollegelondon.
For event and media inquiries, please contact lauchina@kcl.ac.uk.
This year's China Week forum at the Lau China Institute of King's College London is held in partnership with:
Chatham House (Asia-Pacific Programme)
Australian National University (ANU)
The China-Britain Business Council (CBBC)
The Great Britain China Centre
Society for Anglo-Chinese Understanding
Italian Institute for International Political Studies (ISPI)
China Biodiversity Conservation and Green Development Foundation (CBCGDF)
Oxford University Silk Road Society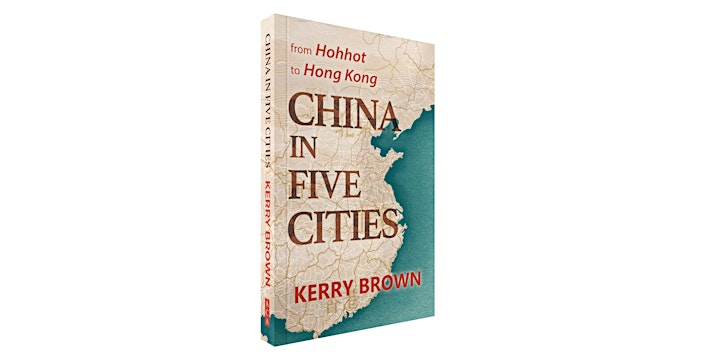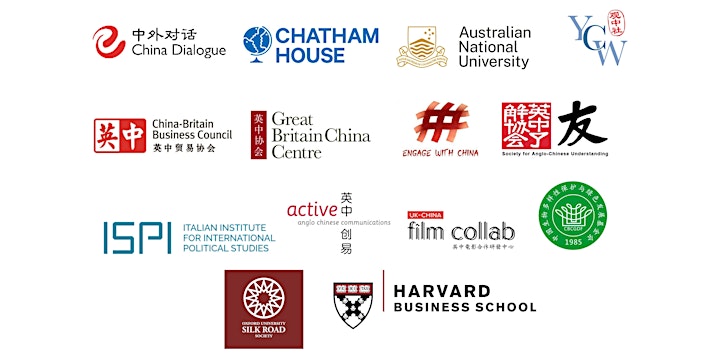 Organiser of Book Launch: China in Five Cities by Kerry Brown
The Lau China Institute is a global centre for the research, study and understanding of contemporary China. We aim to study both China and work with Chinese scholars and others. As such, we seek research collaborations and deeper mutual understanding with the People's Republic of China, ensuring we sit at the heart of King's strategic approach.
Established in 2011, we now have a community of core academics and postgraduate students, including roughly 30 PhD students. We are based within the School of Global Affairs, yet work across all nine faculties and beyond, to engage in multi-disciplinary and innovative research.
The Lau China Institute is based in Bush House, North East Wing, 40 Aldwych, London, WC2B 4BG, part of King's Strand Campus.