Description
On 12th December, join Charles Moseley at Heffers as he celebrates the launch of his new book, Coming to Terms: A Cambridge Journey.

In 1673, someone whose name we do not know attempted some sage advice: 'Do not go to Cambridge, Sir, there are Alehouses, in which you will be drunk. There are Tennis-courts, and Bowling Greens that will heat you to an excess, and then you will drink cold small Beer and die. There is a River too, in which you will be drowned; and you will study yourself into a consumption, or break your Brain.'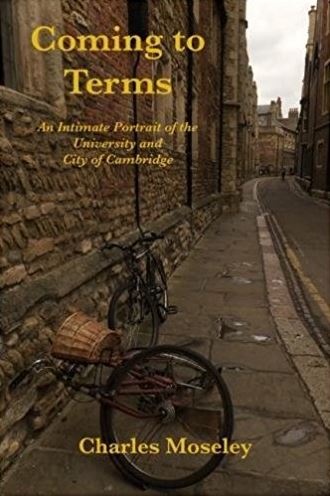 Charles Moseley's Coming to Terms is a remarkable read; part memoir, part history, part social portrait, which captures the very essence of the city and university of Cambridge. Wide-ranging and eclectic, erudite and accessible, it introduces a varied cast of characters who have helped give Cambridge its special charm.

The book will be available to purchase at the launch, and Charles will be signing copies during the evening.
The evening is free to attend but places are limited; please RSVP through this page to be guaranteed entry. Please note this is an informal, standing event, not a formal seated talk; a limited number of chairs will be available.