Join editors Roz Read and Jeanne Magagna to celebrate the launch of their innovative new book, 'Contemporary Child Psychotherapy'
About this event
'Contemporary Child Psychotherapy: Integration and Imagination in Creative Clinical Practice' is an incredible new book that draws attention to the revolutionary work of integrative child psychotherapists working with children. It is full of inspiring and helpful clinical work and theory which demonstrates the wide range of work being undertaken.
The launch will feature guest speakers Jane O'Rourke, psychodynamic child, adolescent and family therapist and founder of MINDinMIND, and Dan Hughes, PhD, clinical psychologist, creator of Dyadic Developmental Psychotherapy, and president of the Dyadic Developmental Psychotherapy Institute, alongside editors Roz Read and Jeanne Magagna. The event promises to be a lively celebration of the innovations in child psychotherapy. There will be the opportunity to ask questions of all the speakers.
Join us to engage with the discussion and raise a glass to celebrate this inspirational new book.
Access the Zoom meeting by clicking here.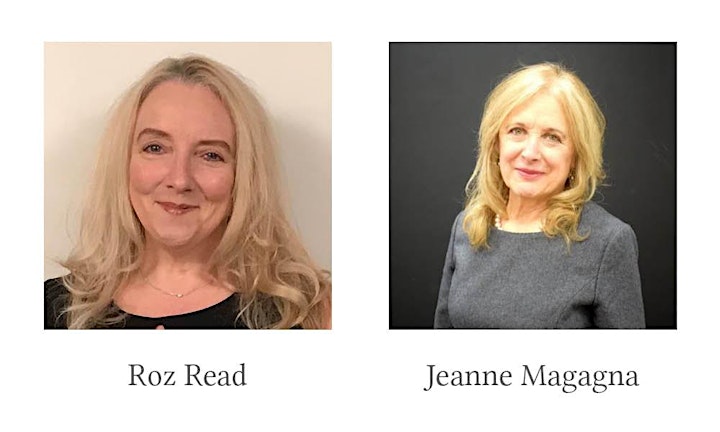 Roz Read is Programme Director of the Integrative Child Psychotherapy training at The Institute for Arts in Therapy and Education where she teaches and designs the curriculum. She is a UKCP-registered integrative child psychotherapist working in private practice with adoptive families. She has a special interest in integrating treatment approaches for developmental trauma, attachment, the arts and working with the body to facilitate healing for children.
Dr Jeanne Magagna aims to help people observe the deeper aspects of infant and children's personalities in order that children can be better understood and have more rights to good parenting. Jeanne is the former Head of Psychotherapy Services at Great Ormond Street Hospital for Children, London. She is in private practice in London as a child, adult and family therapist, as well as consulting, publishing, and teaching worldwide.
Buy your copy of the book direct from the publisher with 10% discount and FREE postage to the UK and US and subsidised postage to the rest of the world.
This is a free live event hosted via Zoom with the opportunity to ask questions at the end of the event. Participants may be visible on screen. A recording will be automatically emailed to registrants and available to watch for 30 days.
After registering, you will receive a confirmation email from Eventbrite. Please check your Spam/Junk folder if nothing arrives within 24 hours.
Three days before the event, you will be emailed the details of how to log in to the event via Zoom. Again, if you cannot find these, please check your Spam/Junk folder. A reminder will also be sent to you on the day itself.
This event is co-sponsored by The Institute for Arts in Therapy and Education and Phoenix Publishing House