Book Launch Doing Hermeneutic Phenomenological Research: A Practical Guide
Doing Hermeneutic Phenomenological Research: A Practical Guide Lesley Dibley, Suzanne Dickerson, Mel Duffy and Roxanne Vandermause
About this Event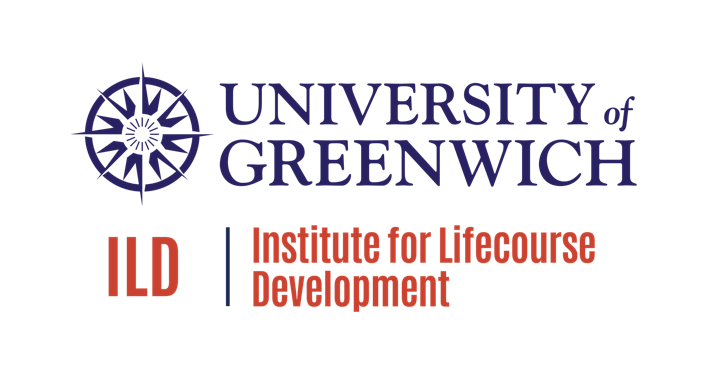 The Insitute of Lifecourse Development in partnership with SAGE Publications Ltd is delighted to invite you to a free online talk to launch a new book. This practical guide offers an approachable introduction to doing hermeneutic phenomenological research across the health and social sciences. Grounded in real world research, it integrates philosophy, methodology and method in accessible ways, helping you realize the potential of using phenomenology to guide research. The book maps the complete research process and shows how to apply key philosophical tenets to your project, demonstrating the close relationship between philosophy and research practice.
During the talk, the authors and publishers will present and discuss the book in more detail. See more about the book here:https://uk.sagepub.com/en-gb/eur/doing-hermeneutic-phenomenological-research/book266607
Attendees at the event will be given a promotional code for 20% off the price of the book.
The launch will take place on Wednesday 4 November 2020, 5.30-6.30pm (GMT). The talk will be hosted on Teams and will last 45 minutes, followed by 15 minutes for questions. The Teams link will be shared with Eventbrite ticket holders before the event.
To find out more about the Insititute for Lifecourse Development please see:
https://www.gre.ac.uk/institute-lifecourse-development#about
Dr Lesley Dibley, Reader in Nursing Reserach and Education and Institute for Lifecourse Development Centre Lead for the Centre for Chronic Illness and Ageing.
Lesley is a Reader in Nursing Research and Education in the Faculty of Education, Health and Human Sciences at the University of Greenwich. Prior to this, she worked as Research Fellow to Professor Christine Norton at King's College London for nine years, during which time she was awarded her PhD for a hermeneutic phenomenology study of the experience of stigma in people with Inflammatory Bowel Disease (IBD). Lesley trained originally as a Registered General Nurse, and later as a Sick Children's Nurse, in the 1980s. Following several years in sick children's nursing practice, and with a growing interest in how children and families live well with chronic illnesses, Lesley moved into nurse education as senior lecturer in Children's Nursing. Her interest in research developed during these years, and she became a fulltime researcher in 2008, with a preference for qualitative research, particularly that informed by interpretive (hermeneutic) phenomenology.
Professor Suzanne Dickerson, Professor and Department Chair of Bio-behavioural Health and Clinical Science at the University at Buffalo, School of Nursing
Suzanne Dickerson is a Professor and Department Chair of Bio-behavioural Health and Clinical Science at the University at Buffalo, School of Nursing. Her current research focuses on sleep science with the goal of understanding patients' contextual meaning of sleep-wake disturbances through hermeneutical phenomenology. This insight forms the basis of new knowledge that can be instrumental in translating clinical research to practice that embeds meaningful approaches into care practices to improve sleep. She has developed an online course in the methodology and mentors PhD and visiting faculty in the approach. She is a senior member of the hermeneutic phenomenology institute group and is mentor to other members as well.
Associate Professor Mel Duffy, School of Nursing Psychotherapy & Community Health, Dublin City University, Dublin
Mel Duffy is Assistant Professor in Sociology and Sexuality Studies in the School of Nursing Psychotherapy & Community Health, Dublin City University, Dublin, Ireland. She teaches courses in sociology and sexuality studies at both undergraduate and graduate level. After completing her PhD in DCU in 2008, she has pursued an active research programme in qualitative research, with a particular focus on hermeneutic phenomenology. Her work focusses on lesbian, gay, bisexual, transgender, queer and intersex individuals' experiences of living their lives in the world they find themselves in, writing and presenting on: lesbian health and health care; coming out; relationship and sexuality education; disability; identity; residential care and experiences of health outcomes. She holds a BA and an MA by research from National University of Ireland, Maynooth and PhD from Dublin City University
Professor Roxanne Vandermause, Interim Dean and the Donald L. Ross Endowed Chair for Advancing Nursing Practice at the University of Missouri-St. Louis College of Nursing
Roxanne Vandermause is interim dean for the University of Missouri-St. Louis and has been a researcher and educator since 1998. She has extensive clinical experience in hospital and community settings prior to that time. She graduated from the University of Wisconsin-Madison as a phenomenologist and has worked to refine the methodology and mentor others in their pursuit of hermeneutic phenomenological research, having an international reach in this area. Her research focuses on women's mental health and addictions and community mental health. She uses multi-method approaches to examine women's recovery, parenting in recovery, adolescent girls in chemical dependency treatment, and disparities in community health.