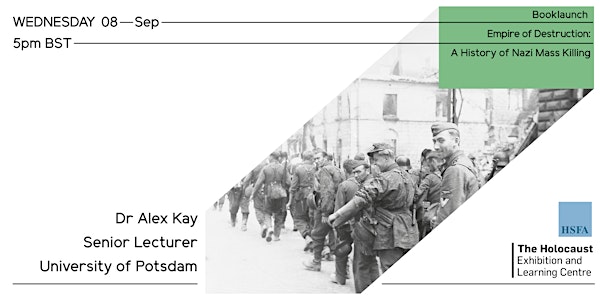 Book launch - Empire of Destruction: A History of Nazi Mass Killing
Join us for the book launch of Dr Alex Kay's latest book, Empire of Destruction: A History of Nazi Mass Killing
About this event
In this free digital event, we will speak with historian, Dr Alex Kay (University of Potsdam) about his latest book, Empire of Destruction:A History of Nazi Mass Killing. Preorder from Yale University Press here.
Nazi Germany killed approximately 13 million civilians and other non-combatants in deliberate policies of mass murder, overwhelmingly during the war years. Almost half the victims were Jewish, systematically destroyed in the Holocaust, the core of the Nazis' pan-European racial purification programme. For the first time, Dr Alex Kay's latest book, Empire of Destruction, considers Europe's Jews alongside all other major victim groups and shows how each was regarded by the Nazi regime as a potential threat to Germany's ability to successfully wage a war for hegemony in Europe. This event will explore this new, ground-breaking study, which combines the full quantitative scale of the killings with the individual horror.
Our speaker, Dr Alex Kay, is Senior Lecturer in History at the University of Potsdam and lifetime Fellow of the Royal Historical Society. He specialises in the history of Germany from 1914 to 1945, National Socialist policies of extermination, and comparative research on genocide and mass violence. He has published five acclaimed books on Nazi Germany, including The Making of an SS Killer, which appeared in 2016 with Cambridge University Press, and Empire of Destruction: A History of Nazi Mass Killing, due out in the UK in September with Yale University Press.
This book launch will take place at 5.00pm BST. If joining us from a different country, please check the timezone appropriate to where you are.
You can help us continue to offer events like this by donating as little as £1 - support us by clicking here.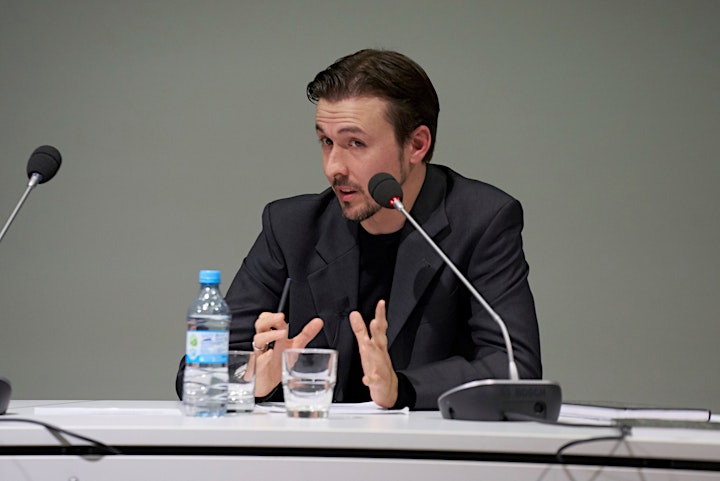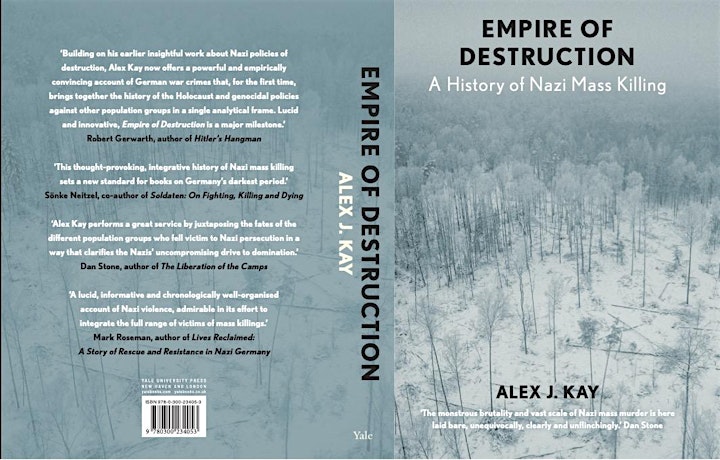 Organiser of Book launch - Empire of Destruction: A History of Nazi Mass Killing