Join Julie Bindel for the launch of her latest ground-breaking book, Feminism for Women:The Real Route to Liberation.
About this event
This event is sold out. To join the waiting list for returned tickets, please complete details here
Julie will be in conversation with leading feminist thinkers, to discuss her personal exploration of feminism and debunk some of those commonly belived misconceptions.
With: Hadley Freeman, Ayishat Akanbi , Sally Challen and Pragna Patel. Chaired by Beatrix Campbell.
Doors open at 6pm for a 6.30pm start. The discussions will conclude with an audience Q&A and a book signing - books will be availble to buy at the venue, with a discount for attendees.
Wine and refreshments will be available.
This is a free event but donations are encouraged and will go to the feminist campaign group, Justice for Women.
The event will be live streamed on facebook.
About Feminism for Women:
'Timely, necessary and important' - J .K. Rowling
Feminism is a quest for the liberation of women from patriarchy. Feminism strives for a world in which women are not oppressed. Feminism prioritises exposing and ending male violence towards women and girls. This is Julie Bindel's feminism; a definition born of 40 years at the frontline of the women's liberation movement. Why then, she asks, is feminism the only social justice movement in the world that is expected to prioritise every other issue before pursuing its own objective of women's liberation? Why does the movement appear to be moving backwards, accommodating the rights and feelings of men and leaving women in the cold? Women make up half the global population yet why is feminism still treated as a minority movement?
In this searing and ground-breaking book, Bindel deconstructs the many pervasive myths about feminism – do women really want what men have? Can men be feminists? Are women liberated by sexual violation? – assessing whether feminism has achieved its goals and debunking theories that second wave feminism is irrelevant and one-dimensional. She shines a light on the most important issues, including pornography, sexual violence and prostitution. Drawing on her own experiences, as well as countless interviews with women and girls of all ages and backgrounds (including contributions from commentators such as Martina Navratilova, Gloria Steinem and Chimamanda Ngozi Adichie), Feminism for Women is a clear-sighted view of why feminism is a proud social movement that every woman on the planet benefits from, from one of our country's foremost feminist campaigners and thinkers.
To be published on September 2nd by Constable, Robinson - be part of this exclusive book launch event!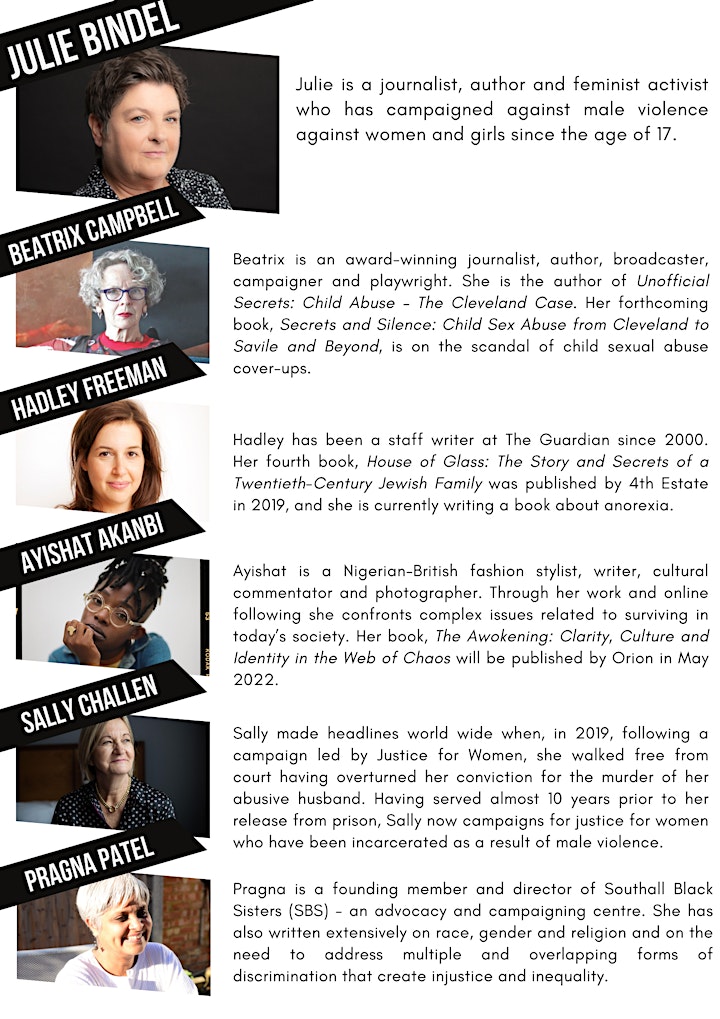 Organiser of Book Launch - Feminism for Women: The Real Route to Liberation