Join us for the romp of the century as we celebrate the launch of Rob Brownell's INVENTION IS A MOTHER in hoopiest hitchhiker style!!
About this event
I am the proud editor of a fabulous absurdist black humor sci-fi novel about a guy's struggle to integrate into society after college, his relationship with his degenerating father, the family dynamics of grief, impossible engineering questions, sentient wormholes, and zany identity-obfuscation technology. It's smart, sad, witty, life-changing, disgusting, technical, ridiculous, heartwarming, and crude.
In short: magnificent.
The book is Invention Is a Mother, written by the brilliantly witty Rob Brownell.
I can't adequately express how much this book means to me. How much working with Rob has meant to me. To celebrate its launch, I'm hosting a celebration in his honor, and I would love it if you joined me!
-Alessandor Earnest, The Imp of Editing
What to Expect
May 25 is Towel Day, as if you needed reminding! In honor of Towel Day, we'll be having a BYOT (Bring Your Own Towel) Contest. May the best towel win!
Hitchhikers, or Invention? HHGTTG, or IIaM? Douglas Adams, or Rob Brownell?Jeopardy style game to guess where the quote came from! Winner gets a prize!
Be the hoopiest frood on the block with a super exclusive embroidered kitchen towel, the most massively useful thing an interstellar hitchhiker can have! It features the logo of a restaurant from the novel—many of our merch offerings are designed with ridiculous fictional brands that appear in the book. Available only on Towel Day!
Anyone who makes a donation to Team Gleason or preorders INVENTION IS A MOTHER on Kickstarter during the party will be publicly and loudly flogged with acknowledgement and gratitude!
And you'll have the opportunity to win a digital advance reader copy of the book—read it before anyone else!
Join us for an afternoon of fun, towels, and frivolity! Be there or be Marvin!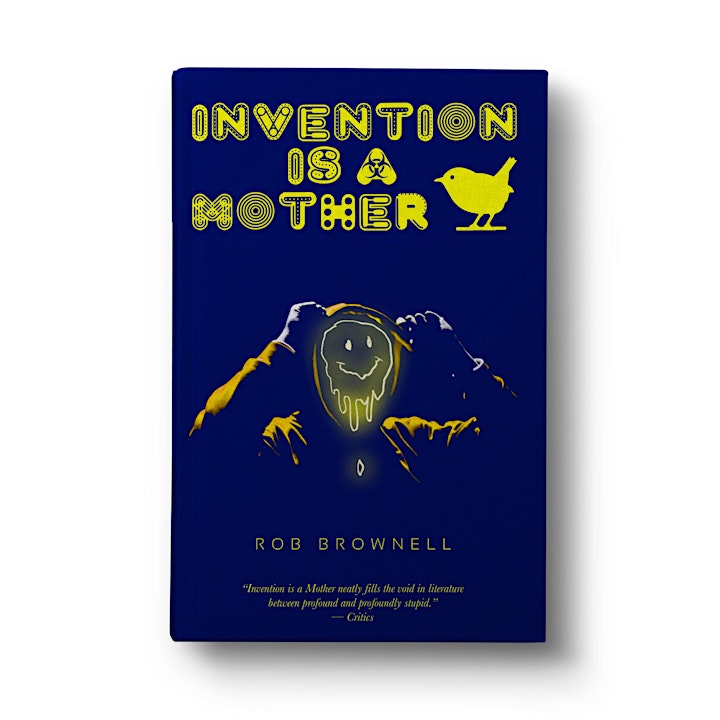 Invention Is a Mother
Shaughnessy passively resists his force-fed STEM education and refuses to advance to adulthood. When his father is psychosomatically sidelined by a disease that is quite famous—but nonetheless fatal—he reluctantly fills in as his father at work. There, he embarks on an impossible quest: seeking reason within entrepreneurial behavior.
On his bewildering journey, he finds allies in his family, a feral engineer, a personality-flexible coworker, a homicidal AI, and an alcoholic wormhole. Together they take on the most vexing riddles of life—and death!
If a tree falls in the woods, is it trying to kill you?
What did Schrödinger have against cats?
Does resurrection cure pre-existing neurological conditions?
Why yoga pants?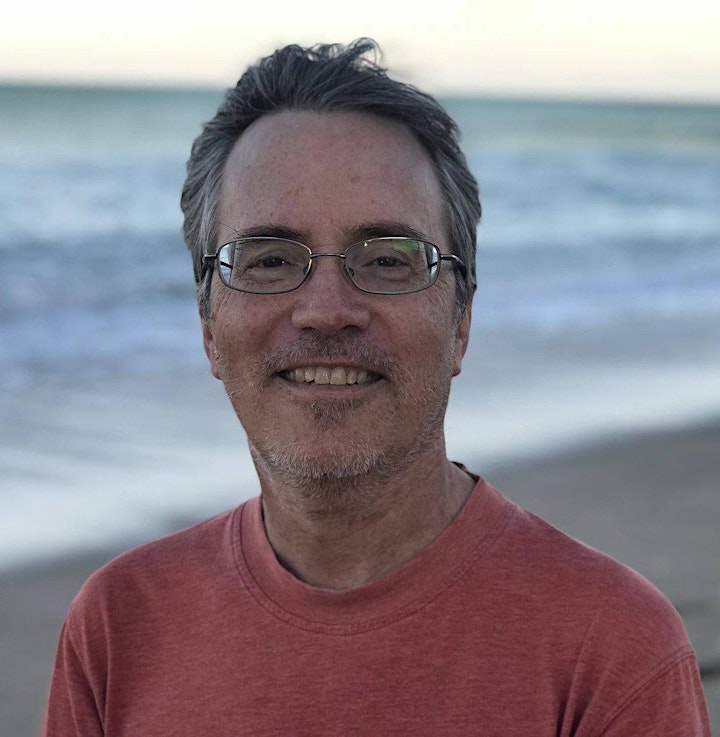 Meet Rob Brownell
My long-imagined dream of writing a novel transmogrified into a bucket-list priority after my ALS diagnosis in 2017.
Invention Is a Mother is the result: a slightly sci-fi, darkly comic (puns! crude humor! irreverence!), sometimes wrenching take on our product-centric technology culture. The plot—like real engineering projects, like my quixotic goal to write a novel—is a marriage of ambition and absurdity.
My editor strong-armed me into launching the preorder campaign for the book on Kickstarter. Our goal is to raise as much money as possible for Team Gleason while also secretly duping people into buying the book.
For an introvert like me, marketing the book in this fashion is its own Ice Bucket Challenge: I get to make an embarrassing online spectacle of myself to raise cold cash and awareness for ALS.
Contrary to the fiction you might eventually read in my obituary, I am not bravely battling ALS. At best, I am struggling to maintain a sense of humor while extending my creative life through writing.
I worked for a product design firm in Silicon Valley and opened the Atlanta branch office in 2000. The absurd humor oozing out of the novel was harvested from 100% authentic corporate encounters.
I used Dragon voice control software to write and edit Invention Is a Mother.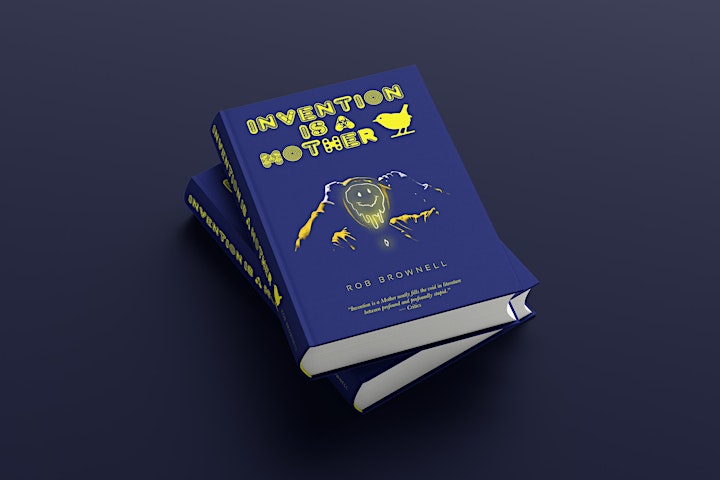 Reviews
"Invention is a Mother neatly fills the void in literature between profound and profoundly stupid."
— Critics
"I have never been so deeply moved by a novel about fatal illness, family, and product design."
— Author's sister
"My favorite writer ever! Of course, I say that about all my clients, but this time it's not a lie!"
— Alessandor Earnest, editor
"I didn't think he had it in him! It's . . . readable."
— A close friend of the author who wishes to remain anonymous
Be sure to check out the ad-on offerings available for purchase along with the book on Kickstarter. New items will be added each week, so stay tuned!
During the first week, we'll have:
• INVENTION IS A MOTHER in paperback, hardcover, and ebook format!
• TOWEL DAY Launch Party Exclusive: Custom Embroidered Towel
• Early Bird Special: Get $10 off the hardcover edition if you buy it within the first week of launch!
• If you make a $100 donation to Team Gleason AND preorder the novel on Kickstarter, your name will be listed in the acknowledgements section of the book.
• TUCKERIZATION! For $150, you could have a minor character named after you! Only two available until May 27, so hurry!
• A set of three reusable steel drinking straws engraved with ALS SUCKS AND SO CAN YOU! It's the last straw you'll ever need unless you leave it behind at a restaurant! Good thing there are three in a pack!
Both the Kickstarter preorder campaign and Team Gleason fundraiser run until June 19. For the symbolically minded, May is ALS Awareness Month, May 25 is Towel Day, and June 19 is Lou Gehrig's birthday. This June also marks the fifth anniversary of Rob's ALS diagnosis.