Ghost Ship - the Book Launch with Azariah France-Williams and Guests
About this event
The Church is good at saying all the right things about racial equality. But the reality is the institution has failed to back up these good intentions with demonstrable efforts to reform. It is a long way from being a place of black flourishing.
Through conversation with clergy, lay people and campaigners in the Church of England, A.D.A France-Williams issues a stark warning to the church, demonstrating how black and brown ministers are left to drown in a sea of complacency and collusion. While sticking plaster remedies abound, France-Williams argues that what is needed is a wholesale change in structure and mindset.
For the online book launch join Azariah France-Williams and guests for readings, music, discussion and debate - and the launch of 'Ghost Ship - Institutional Racism and the Church of England'.
With
- Guli Francis-Dehquani,
- Samantha Lindo,
- Randolph Matthews,
- David Neita,
- Sharon & Calvert Prentis
- Winnie Varghese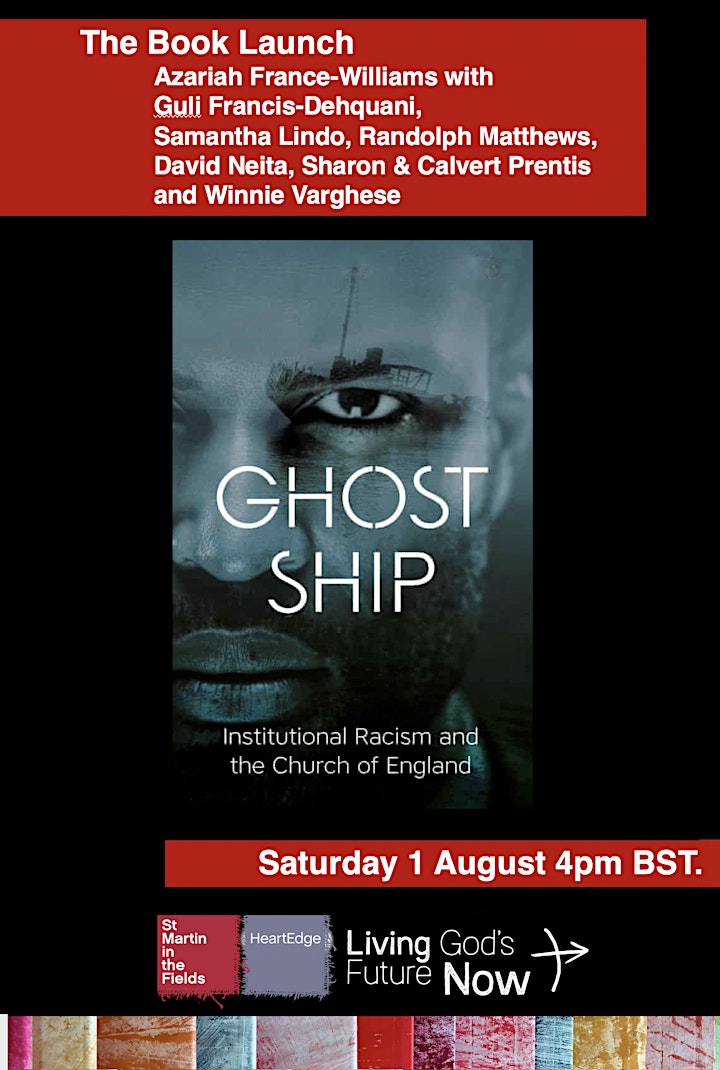 Ghost Ship - the Book Launch, is part of 'Living God's Future Now' - the mini online festival of theology, ideas and practice by HeartEdge.
Living God's Future Now' is HeartEdge members responding to the pandemic and our changing world. The church is changing too - as we improvise and experiment, we can learn and support each other.
Created to equip, encourage and energise churches - from leaders to volunteers and enquirers - at the heart and on the edge. By signing up to Ghost Ship - the Book Launch you agree to HeartEdge emailing you Zoom codes for the event and occassonal emails about HeartEdge programming.