Book Launch - History, Historians and the Immigration Debate: Going Back to...
Description
Eureka Henrich and Julian M. Simpson are delighted to invite you to the launch of their edited volume, History, Historians and the Immigration Debate: Going Back to Where We Came From, to be held at the Migration Museum in London on Thursday 28th February.
Please join us at 6.30pm for drinks, nibbles and some short speeches, after which you will have the oppourtunity to purchase the book at a discounted rate, and take in the Migration Museum's acclaimed exhibition, Room to Breathe.
If you have any questions regarding the event, please contact the Migration Museum at info@migrationmuseum.org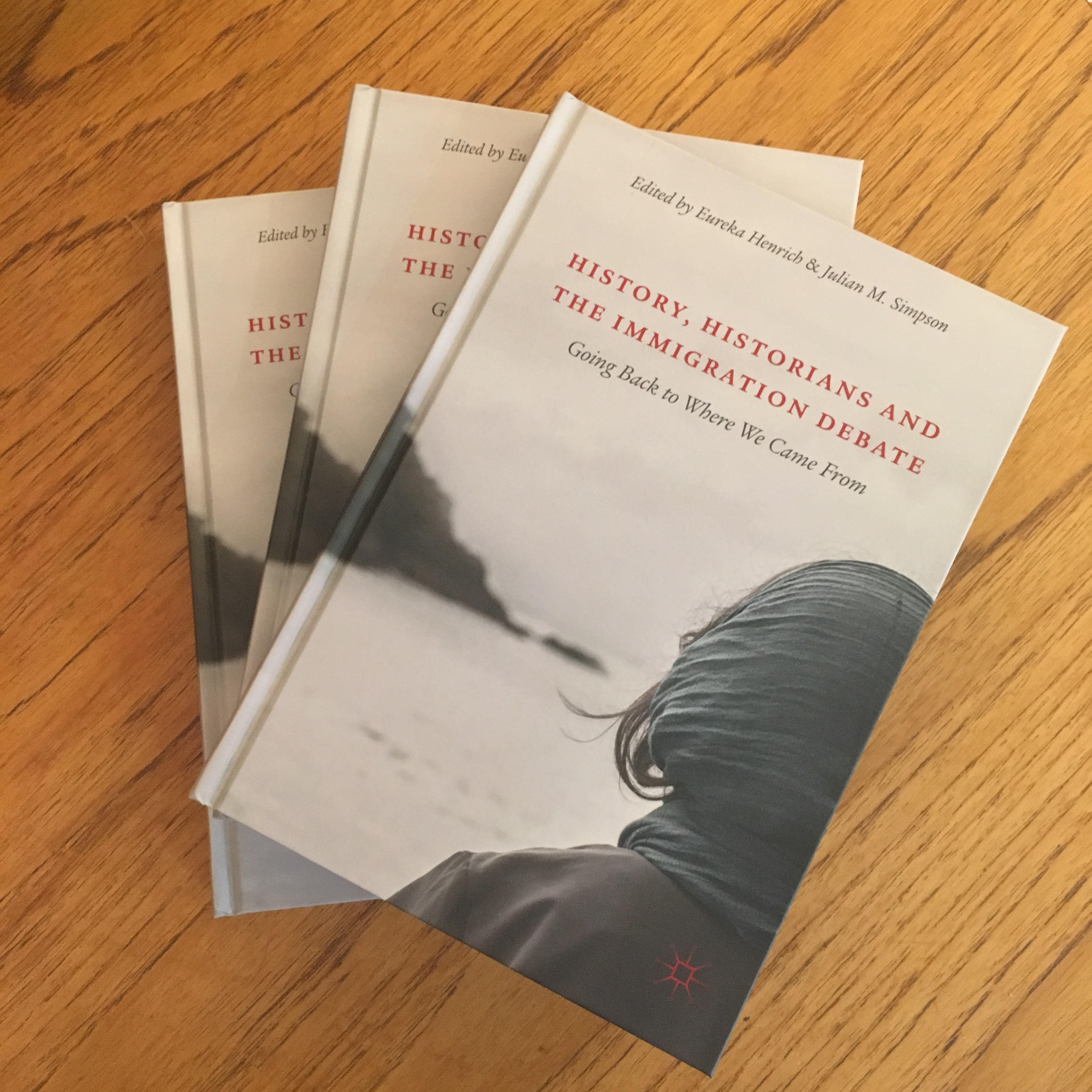 This book is a response to the binary thinking and misuse of history that characterize contemporary immigration debates. Subverting the traditional injunction directed at migrants to 'go back to where they came from', it highlights the importance of the past to contemporary discussions around migration. It argues that historians have a significant contribution to make in this respect and shows how this can be done with chapters from scholars in, Asia, Europe, Australasia and North America. Through their work on global, transnational and national histories of migration, an alternative view emerges – one that complicates our understanding of 21st-century migration and reasserts movement as a central dimension of the human condition. History, Historians and the Immigration Debate makes the case for historians to assert themselves more confidently as expert commentators, offering a reflection on how we write migration history today and the forms it might take in the future.
Eureka Henrich is a Research Fellow in Conflict, Memory and Legacy at the University of Hertfordshire and an Honorary Associate of the Menzies Centre for Australian Studies, King's College London. Her work explores histories of migration, health, heritage and memory in Australian and transnational contexts. Her publications include 'Museums, History and Migration in Australia', History Compass 11/10 (2013): 783-800, and 'Mobility, Migration and Modern Memory' in The Past in the Present: History, Memory and Public Life (Routledge, 2018).
Julian M. Simpson is an independent researcher and writer based in the North of England. He has published widely on the history of migration and the relationship between history and policy. He is the author of Migrant Architects of the NHS: South Asian doctors and the reinvention of British general practice (1940s-1980s) (Manchester: Manchester University Press, 2018).