Description
The East Africa Health Care Forum is delighted to invite you to join them at the above event. This occasion will celebrate and launch Professor Musoke's new book: 'Informed and Healthy: Theoretical and Applied Perspectives on the value of Information to Health Care.'
Professor Musoke is Professor of Information Science at Makerere University, and is also Chair of the Health & Biosciences Section of the International Federation of Library Associations and Institutions (IFLA).
This event will be of interest to all concerned with evidence-based health information. It will be a fascinating evening for any healthcare professional and/or health information specialist, be they researcher or practitioner. There will also be a chance to purchase Professor Musoke's book at a significant discount for £25.00 (published at £36.99).
Please note that you must register to attend the event; entrance is free.
---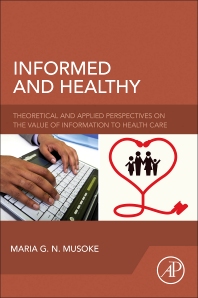 FAQs
Where can I contact the organiser with any questions?
Email us at eahforum@gmail.com
What are my directions getting to the event?
1. If using sat nav, please use WC1H 9JZ
2. The closest Tube stations are Russell Square or Euston, and BMA House is on a street called Upper Woburn Place. Click on this link for further directions: http://www.bmahouse.org.uk/sites/default/files/BMA_map.pdf
3. To find the room we are meeting in:
Enter via Main Reception, Ground floor, BMA House

Cross the Courtyard past the Memorial Fountain towards the NW Lift on the far left

Colab is directly one floor up above the Murrell room.