Description
Join Sally Cline at Heffers as she celebrates the launch of Lily and Max, her new novel based loosely on the characters of Broadway playwright Lillian Hellman and her beloved father Max, a reckless philanderer.
When Lily was a child of 8 in New Orleans she told a deliberate lie to destroy Max. Years later when Max confronts a New York court under McCarthyism , Lillian now 47 and called as a Prosecuting Witness faces a moral dilemma: should she tell a second lie to save Max's life?
Panoramic and intimate at once, this novel takes us deep inside people whose names we may know. It shows us how the grim politics of McCarthyism were permeated by the passions of the 1930s and how close alongside truth and lying can be.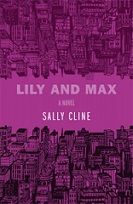 The launch is free to attend but booking is essential as spaces are limited. Tickets can be booked through this page, by calling 01223 463200 or in person at Heffers bookshop. Please note this is an informal, celebratory event, not a seated talk; a limited number of chairs will be available.
Like this? See a full list of our forthcoming events by clicking here.