Book Launch: "Milton in the Arab-Muslim World" (by Islam Issa)
Description
BOOK LAUNCH

- WITH LIVE MUSIC, FOOD, AND DRINK
Milton in the Arab Muslim World - winner of the Milton Society of America's First Book Award (2016) for "an outstanding first book".
---
---
Hosted by Professor Gordon Campbell
With LIVE MUSIC from Abdul-Salam Kheir (repertoire includes performing with Shakira and for the Prince of Wales)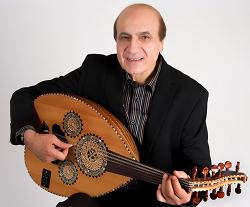 ---
---
SCHEDULE FOR THE EVENING
17.45: Doors open (drinks on arrival)
18.00 - 18.45: Live music
18.45- 18.55: Prof. Gordon Campbell
18.55 - 19.20: Dr Islam Issa
19.20 - 19.45: Q & A with Dr Issa, chaired by Prof. Campbell
19.45 - 20.15: Book signing (book available at special discounted price) / Food, courtesy of the School of English
---
---
The first full-length study of the reception of John Milton's (1608–74) writings in the Middle East, this book contributes to knowledge of the history, development, and ways in which early modern writings are read and understood by non-Anglophone readers. It analyses a range of literary and religious aspects of Milton's writing in light of the cultural, theological, social, political, and linguistic contexts of the Arab world.
"Islam Issa is a rising star amongst scholars of the cultural interaction between the West and the Islamic world ... This book will be essential reading for ... anyone curious about the cultural aspect of relations between the West and the Middle East" (Prof. Gordon Campbell)
"Issa has produced a book that will become a must-read for years to come" (Prof. Edward Jones)
"This is genuinely important work, which makes a truly original contribution to knowledge. Most of it, indeed, is completely new ... Groundbreaking stuff" (Prof. Ewan Fernie)
---
---