Join author Michaela Chamberlain with speakers Prof. Gina Heathcote and Anouchka Grose to celebrate the launch of Misogyny in Psychoanalysis
About this event
In psychoanalysis, misogyny hides in plain sight, seemingly above and beyond the usual conventions of workplace etiquette or even a vague awareness of sexism. It is commonplace in psychoanalytic literature and in the presentation of case studies for a description of the female client's attractiveness to be given as a diagnosis rather than an opinion, for the word 'feminine' to be used as a synonym for submission, for psychosexual development to still miss the glaringly important stage of menstruation, for women to still be described in terms of losing a penis but gaining a baby – not a vagina or clitoris – and for the fundamental experiences of pregnancy and birth to be overlooked. Ironically for a field that's main currency is reflection, the different treatment of women is bypassed as misogyny is institutionalised in psychoanalysis.
Michaela Chamberlain has written a rallying cry to her colleagues to shine a light on the unconscious misogyny rampant in the profession. Her book reflects her experience in the world of psychoanalysis and psychotherapy as a trainee, supervisee, student, teacher, psychotherapist and supervisor in various institutions, and as a former CEO of a psychotherapy training organisation.
At this launch, she is joined by Professor Gina Heathcote, School of Law, Gender and Media, SOAS University of London, and Anouchka Grose, Centre for Freudian Analysis and Research, who will each speak on the theme of misogyny and psychoanalysis before inviting you to join them in the discussion and place your questions and comments.
This promises to be an engaging evening, so come along to celebrate the launch of 'Misogyny in Psychoanalysis'.
Get your copy and join the debate!
A short and timely book, inviting you to take part in a much larger conversation about how women are treated and seen in psychoanalysis and psychotherapy. A must-read for all in the field, and highly recommended for anyone with an interest in societal representation of women.
Buy your copy direct from the publisher at 10% discount.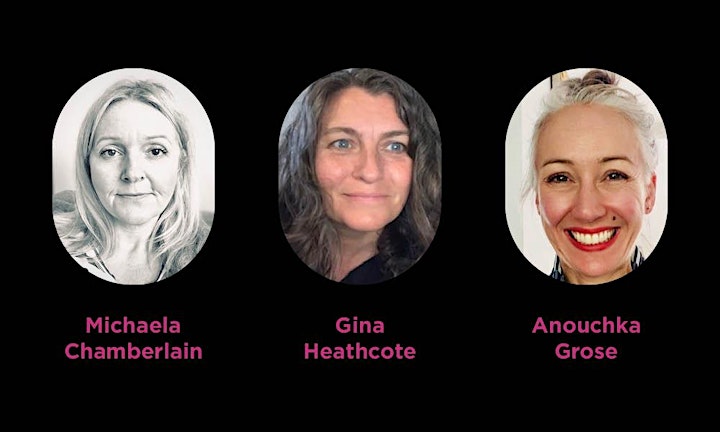 Michaela Chamberlain trained at The Bowlby Centre and also studied in the Psychoanalytic Unit at UCL. Shortly after qualifying at The Bowlby Centre in 2016, she started teaching Freud and attachment theory and became CEO of the Bowlby Centre. She worked as an honorary psychotherapist in two NHS Trusts for several years. She has presented clinical papers at public forums and has been published in the journal Attachment: New Directions in Psychotherapy and Relational Psychoanalysis. She is currently carrying out a doctoral research project on a psychoanalytic reading of gendered blood in live art and psychoanalytic writing at Roehampton University. She works in private practice as a psychoanalytic psychotherapist and is a supervisor and training therapist.
This is a free live event hosted via Zoom with the opportunity to ask questions at the end of the event. Participants may be visible on screen. A recording will be automatically emailed to registrants and available to watch for 30 days.
After registering, you will receive a confirmation email from Eventbrite. Please check your Spam/Junk folder if nothing arrives within 24 hours.
Three days before the event, you will be emailed the details of how to log in to the event via Zoom. Again, if you cannot find these, please check your Spam/Junk folder. A reminder will also be sent to you on the day itself.