Book launch: Misunderstood, Misinterpreted and Mismanaged
Book launch - Misunderstood, Misinterpreted and Mismanaged: Voices of Students marginalised in a Secondary School
About this event
This event is part of the School of Education's Bristol Conversations in Education research seminar series. These seminars are free and open to the public.
Co-hosted by the Centre for Comparative and International Research in Education (CIRE) and the Centre for Teaching, Learning and Curriculum (TLC)
Join us to launch Lucy Wenham's new book Misunderstood, Misinterpreted and Mismanaged: Voices of Students marginalised in a Secondary School, Peter Lang.
This ethnography gives a voice to a small group of students who are required to spend time in a school withdrawal-unit away from the mainstream classroom setting, most commonly following a period of sustained low-level disruption; students who all too often feel that their voice is not heard. What emerges through the telling of their lived experiences, is the breadth and diversity of ways – from the blatant to the inadvertent, the miniscule to the looming, the inter-personal to the structural – through which they make sense of their tangled, intricate, oftentimes deeply-individual marginalisation, as they navigate schooling day-by-day. Structural issues of transition, ability groups and pathways are seen to fuel marginalisation, as are aspects of classroom practice, such as behaviour management policy enactment or the choice of pedagogical approach. Teacher-student relationships matter hugely, as does being known, respected and understood. Individual factors also play a role, with special educational needs, mental health concerns and family breakdown, all feeding into engagement and attitudes to school. Taking the experiences of these students seriously, the analysis shows that what is actually needed to tackle the assorted, messy, multidimensional nature of such lived marginalisation, is a radically comprehensive education system structure, with the social at its heart, where critical pedagogy is embedded classroom practice.
Dr Lucy Wenham is a Lecturer in Education at the University of Bristol. She is interested in problems of educational disadvantage, marginalisation and exclusion and crucially also in exploring solutions involving discourse, agency and critical pedagogies. As a secondary school teacher in schools in challenging circumstances for over 15 years, much of her research is ethnographic, to allow the voices of the marginalised to shine through.
Speakers (exact line up still to be confirmed):
Dr Lucy Wenham, Lecturer, School of Education, University of Bristol
Professor Stephen J Ball, Emeritus Professor of Sociology of Education, UCL Institute of Education
Dr Thomas Ralph, Senior Lecturer in Education, Graduate School of Education, University of Exeter & PGCE Secondary Programme Director
Charlie Berney, Senior Lecturer on PGCE and ITE PGDE with QTS Programmes, Bath Spa University
Ruth Bailey, Senior Teaching Fellow, School of Education, University of Bristol & PGCE Director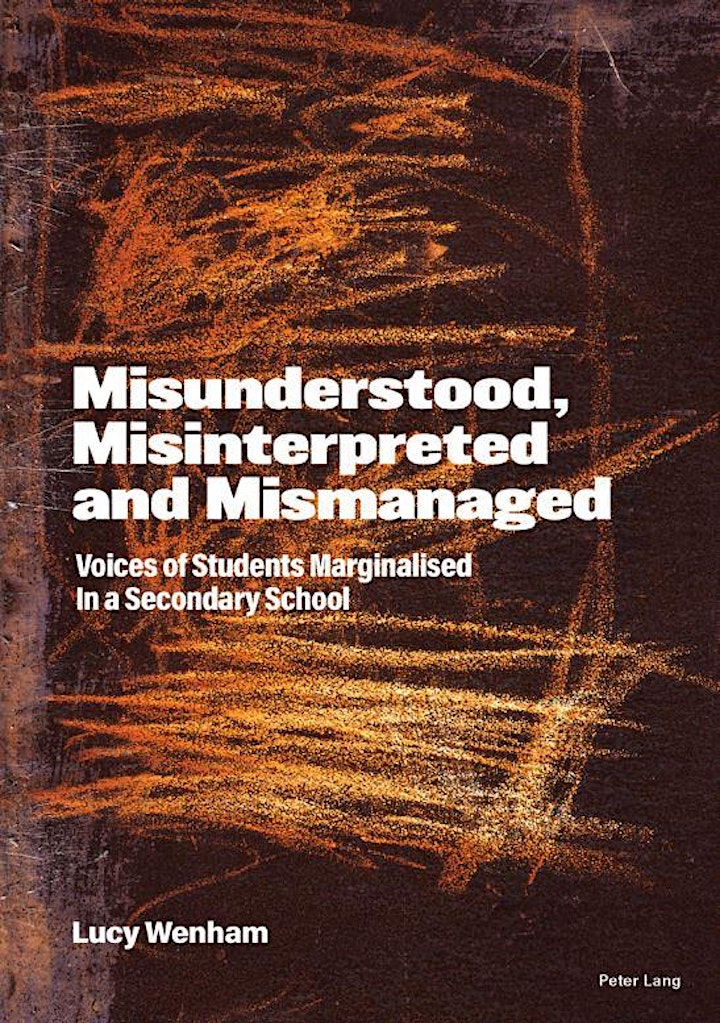 Organiser of Book launch: Misunderstood, Misinterpreted and Mismanaged