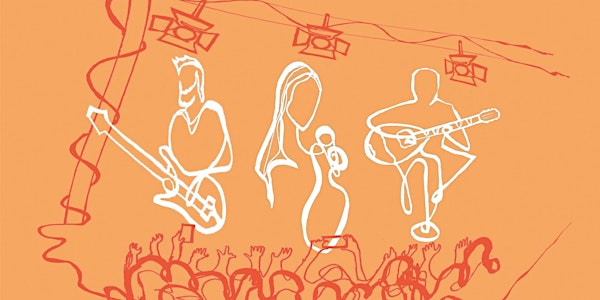 Book Launch: 'Musicians in Crisis', by Ioannis Tsioulakis
Join us for the book launch of: Musicians in Crisis: Working and Playing in the Greek Popular Music Industry, by Ioannis Tsioulakis
About this event
The British Forum for Ethnomusicology presents:
Online Book Launch
Musicians in Crisis: Working and Playing in the Greek Popular Music Industry
by Ioannis Tsioulakis
Zoom Meeting:
https://newcastleuniversity.zoom.us/j/84652185245
Meeting ID: 846 5218 5245
As part of the One Day Online Conference 'Ethnomusicology and Music Enterprise in Catastrophic Times', organised by the British Forum for Ethnomusicology and hosted by the University of Lincoln, we invite you to this virtual book launch, on Saturday 7 November, at 6pm GMT. The event will be presented by the Chair of the BFE Dr Simon McKerrell, in conversation with the author and questions from the online audience. This event is free and everyone is welcome, but prior registration is advised.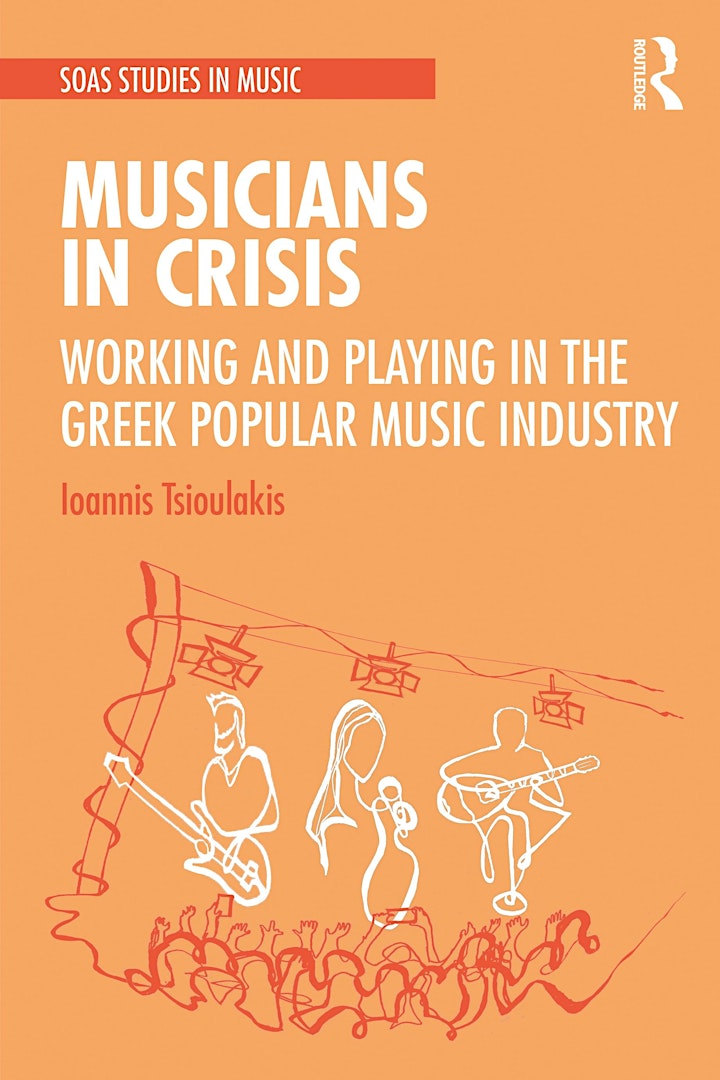 The book:
Musicians in Crisis is a music ethnography of contemporary Athens, before and during the infamous economic and political crisis. It spans two contrasting periods in Greece: the last few years of relative economic prosperity and social cohesion (2005-2009) and the following period of austerity and socio-political turmoil (2010-2016). Based on the author's participation and professional involvement in the local music scenes since 2005, the monograph untangles a web of creative practices, economic strategies, and social ideologies through the previously unheard voices of Athenian music professionals. The book follows the life stories of freelance musicians of different genders, ages, educational backgrounds, and musical genres, while they 'work' and 'play' in Athenian venues, recording studios, and classrooms. Adding to the growing literature on precarity and resistance in the creative industries, it traces the effects of unprecedented socioeconomic circumstances on musicians' everyday experience, as well as the actions and solidarities that help them to navigate personal and collective devastation. Through rich and evocative testimonies from the labourers of an industrious popular music scene, Musicians in Crisis contests popular narratives of the Greek predicament as they are reported by political and financial elites through international media. In this process, the book tells a story about how popular music is made in the liminal spaces between East and West, affluence and poverty, harmony and turmoil.
You can order the book here.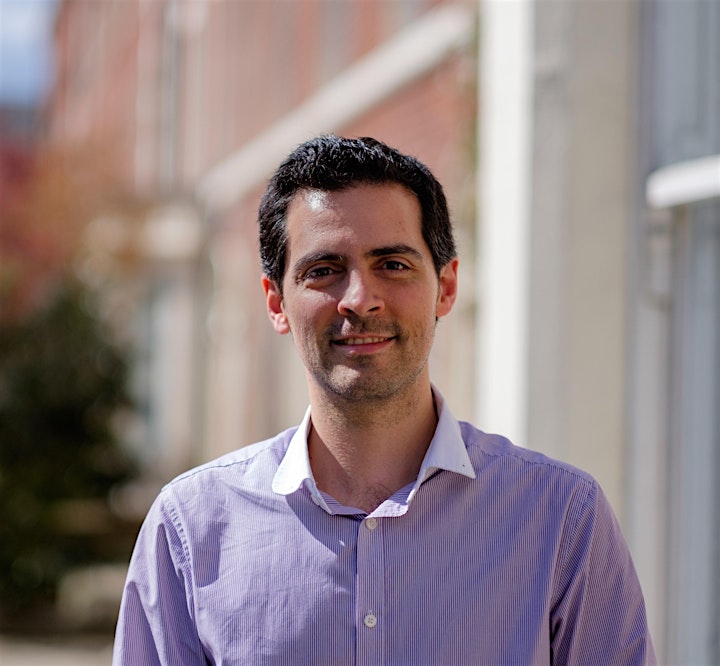 The author:
Dr Ioannis Tsioulakis is Senior Lecturer in Anthropology and Ethnomusicology at Queen's University Belfast. His research focuses on popular music in Greece, with an emphasis on session musicians, creative labour, and economic crisis. Before Musicians in Crisis, he co-edited a volume entitled Musicians and their Audiences: Performance, Speech and Mediation (with Elina Hytönen-Ng, Routledge 2016), and has published numerous articles and chapters on Greek jazz music, cosmopolitanism and music professionalism. Ioannis is currently conducting research on the impact of Covid-19 on performing artists, with a number of publications and collaborative projects under development (a preliminary co-written piece with Dr Ali FitzGibbon can be found here). Ioannis is also an active ensemble director, arranger and pianist.