In this free book launch using Zoom, Andy Christopher Miller will read extracts, discuss major themes and answer attendees' questions
About this event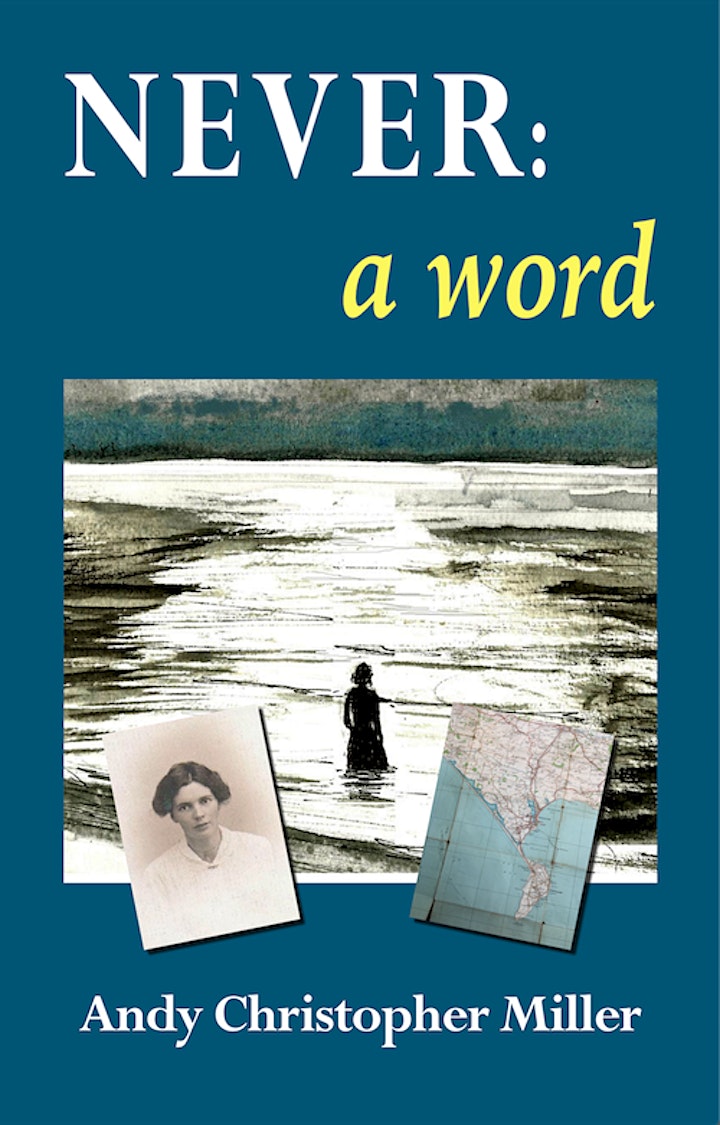 In 1927, on a beautiful stretch of the Dorset coast, a mother of three walks into the sea and drowns. Fifty-five years later, Sue Roberts hears about the manner of her grandmother's death for the first time. As she delicately prises further information from her unstable mother, Sue learns that her kind-hearted father has forbidden all discussion of the tragedy. He has never even allowed his mother's name to be known.
But 'never' is a word Sue cannot accept.
How and why have her parents kept this shocking secret from her? What has blunted her own curiosity so effectively and for so long? Will Sue's life and family break apart as she seeks the truth?
ANDY CHRISTOPHER MILLER is an award-winning poet, author and psychologist. He grew up on the Dorset coast and has published widely in a range of genres. He has also served as an honorary professor at two British universities.
REVIEWS of Andy Christopher Miller's writing
'… a wonderful book ... anyone yet to read it has a real treat in store' John Lindley, Poet Laureate for Cheshire
'…a distinctive voice' Daisy Goodwin, Poet, television writer ('Victoria') and Yeovil Literary Prize judge
'… can shift from lovingly recalled detail to moments of powerful experience' Tony Jones, Winner for best radio drama, Writers Guild of Great Britain
'… the writing is lovely; lyrical, subtle, original and surprising' Chris Thompson, Radio and television writer ('The Archers', 'Heartbeat', 'Emmerdale')
'… moving, funny and compelling' Megan Taylor, Author, 'The Lives Of Ghosts'
'… vivid and touching' Frances Thimann, Author, 'November Wedding'
' ... an honest author' Judi Moore, Author, 'Little Mouse'
'… pulses with life and energy' Aly Stoneman, Left Lion, Nottingham
'… an intimate and immensely readable book' Dr Phil Stringer, University College London
' ... self-effacing, honest and with a gentle humour' Prof Tim Crook, Goldsmiths, University Of London
'… powerfully moving' Dr Nathan Lambert, University Of Nottingham
'… may already be a collector's item … for there is a breath of humanity in this book' Ed Drummond, Poet, activist and legendary British rock climber
'… the best writing I've read for ages … climbs through the important things in life' Prof Terry Gifford, Director, International Festival of Mountaineering Literature
ORDERING
'NEVER: A WORD' can be obtained from:
Direct from author - details from andychristophermiller@gmail.com
ZOOM LAUNCH ON 16th MAY
People who register for this event will receive an email with a ZOOM LINK on the day of the launch.
(It is recommended that anybody who is not familiar with Zoom seeks a bit of help with how to sign on beforehand. It will, unfortunately, only be possible to offer very limited technical support on the evening itself).
Organiser of BOOK LAUNCH - 'NEVER: A WORD' by Andy Christopher Miller