BOOK LAUNCH: Problematizing Law, Rights, and Childhood in Israel/Palestine
About this event
The QMUL Centre for Law and Society in a Global Context, the International State Crime Initiative, and the Institute for the Humanities and Social Sciences are pleased to co-present the online launch of Dr Hedi Viterbo's book, Problematizing Law, Rights, and Childhood in Israel/Palestine (Cambridge University Press, 2021).
The book
In this book, Hedi Viterbo radically challenges our picture of law, human rights, and childhood, both in and beyond the Israel/Palestine context. He reveals how Israel, rather than disregarding international law and children's rights, has used them to hone and legitimise its violence against Palestinians. He exposes the human rights community's complicity in this situation, due to its problematic assumptions about childhood, its uncritical embrace of international law, and its recurring emulation of Israel's security discourse. He examines how, and to what effect, both the state and its critics manufacture, shape, and weaponise the categories 'child' and 'adult.'
Bridging disciplinary divides, Viterbo analyses hundreds of previously unexamined sources, many of which are not publicly available. Bold, sophisticated, and informative, Problematizing Law, Rights, and Childhood in Israel/Palestine provides unique insights into the ever-tightening relationship between law, children's rights, and state violence, at both the local and global levels.
The author
Dr Hedi Viterbo is Senior Lecturer (Associate Professor) in Law at Queen Mary University of London. Among his previous publications are The ABC of the OPT: A Legal Lexicon of the Israeli Control over the Palestinian Territory (2018, co-authored with Orna Ben-Naftali and Michael Sfard).
Discussants
Prof Lisa Hajjar, Professor of Sociology, University of California Santa Barbara. Author of Courting Conflict: The Israeli Military Court System in the West Bank and Gaza (2005), Torture: A Sociology of Violence and Human Rights (2013), and The War in Court: The Inside Story of the Fight against Torture in the "War on Terror" (forthcoming), and co-editor of Human Rights: Critical Concepts in Political Science (2008).
Sahar Francis, Director of Addameer – a Palestinian NGO providing legal and advocacy support to Palestinian political prisoners.
Prof Neve Gordon, Professor of Law, Queen Mary University of London. Author of Israel's Occupation (2008) and co-author of The Human Right to Dominate (2015) and Human Shields: A History of People in the Line of Fire (2020).
Chair
Prof Laleh Khalili, Professor of International Relations, Queen Mary University of London. Author of Heroes and Martyrs of Palestine: The Politics of National Commemoration (2007), Time in the Shadows: Confinement in Counterinsurgencies (2013), and Sinews of War and Trade (2020).
** Please note that this event will take place online and all registrants will be sent joining instructions on the day of the event.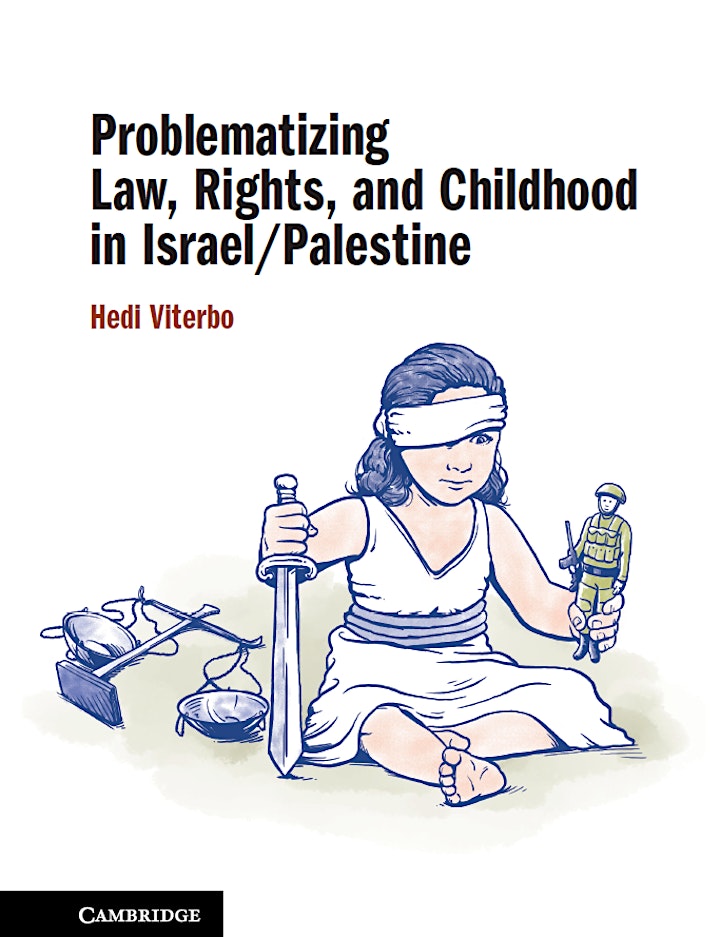 Organiser of BOOK LAUNCH: Problematizing Law, Rights, and Childhood in Israel/Palestine