Book Launch: Representing the Male (University of Wales Press)
John Perrott Jenkins, Representing the Male: Masculinity, Genre and Social Context in Six South Wales Novels
About this event
The Centre for Gender Studies at USW invites you to join us for the online launch of
John Perrott Jenkins, Representing the Male: Masculinity, Genre and Social Context in Six South Wales Novels, Gender Studies in Wales Series, University of Wales Press
This innovative, perceptive and trenchant analysis of the representation of masculinity in six key industrial novels of south Wales examines writers such as Gwyn Jones, Ron Berry, Lewis Jones, Menna Gallie, Roger Granelli and Kit Habianc. Taking apart the macho stereotypes of Welshmen as coal miners, rugby players, or male voice choristers, it shows how masculinity, as much as femininity, has been shaped by structures of power and privilege in the crucible of the Valleys.
Author Dr John Perrott Jenkins will be joined by Emeritus Professor Jane Aaron (University of South Wales) and Dr Aidan Byrne (University of Wolverhampton) to discuss the book.
All welcome. Please register on Eventbrite to receive a link to join this free online event.
For more details: https://www.uwp.co.uk/book/representing-the-male/
For any queries please contact diana.wallace@southwales.ac.uk
Mae'r Ganolfan Astudiaethau Rhywedd ym Mhrifysgol De Cymru yn eich gwahodd i ymuno â ni ar gyfer lansiad ar-lein
John Perrott Jenkins, Representing the Male: Masculinity, Genre and Social Context in Six South Wales Novels, Cyfres Astudiaethau Rhywedd yng Nghymru, Gwasg Prifysgol Cymru
Mae'r dadansoddiad arloesol, canfyddiadol a threiddgar hwn o gynrychiolaeth gwrywdod mewn chwe nofel ddiwydiannol allweddol yn ne Cymru yn archwilio awduron fel Gwyn Jones, Ron Berry, Lewis Jones, Menna Gallie, Roger Granelli a Kit Habianc. Gan wahanu stereoteipiau gwrol Cymry fel glowyr, chwaraewyr rygbi, neu gantorion corau meibion, mae'n dangos sut mae gwrywdod, cymaint â benyweidd-dra, wedi'i lunio gan strwythurau pŵer a braint yng nghrwsibl y Cymoedd.
Bydd yr awdur Dr John Perrott Jenkins yn ymuno â'r Athro Emeritws Jane Aaron (Prifysgol De Cymru) a Dr Aidan Byrne (Prifysgol Wolverhampton) i drafod y llyfr.
Croeso i bawb. Cofrestrwch ar Eventbrite i dderbyn dolen i ymuno â'r digwyddiad ar-lein hwn yn rhad ac am ddim.
Am fwy o fanylion: https://www.uwp.co.uk/book/representing-the-male/
Cysylltwch â diana.wallace@southwales.ac.uk gydag unrhyw ymholiadau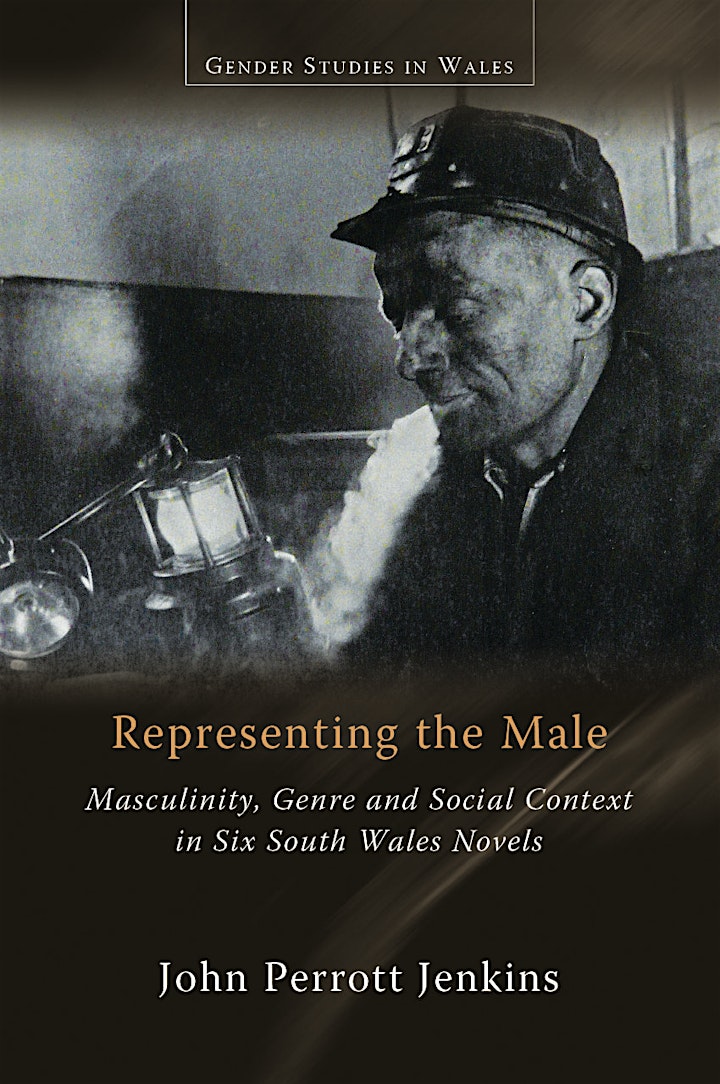 Organiser of Book Launch: Representing the Male (University of Wales Press)
Conceived in 2006 by Ursula Masson, the aim of the Centre for Gender Studies in Wales is to provide a focus within the University for cross-Faculty, multidisciplinary and interdisciplinary research in gender studies generally, and in relation to Welsh history, culture and society in particular.
Centre members encourage and support one another's research through an established seminar series, through public lectures and an annual event on International Women's day, and through regular group meetings. The Centre provides greater scope for interdisciplinary, collaborative and comparative approaches to gender studies within and outside the University, and within and beyond Wales.
Wedi'i ddyfarnu yn 2006 gan Ursula Masson, nod y Ganolfan Astudiaethau Rhyw yng Nghymru yw darparu ffocws yn y Brifysgol ar gyfer ymchwil traws-Gyfadran, amlddisgyblaethol ac rhyngddisgyblaethol mewn astudiaethau rhyw yn gyffredinol, ac mewn perthynas â hanes, diwylliant a chymdeithas Cymru yn yn arbennig.
Mae aelodau'r ganolfan yn annog ac yn cefnogi ymchwil ei gilydd trwy gyfres seminar sefydledig, trwy ddarlithoedd cyhoeddus a digwyddiad blynyddol ar ddiwrnod Rhyngwladol y Menywod, a thrwy gyfarfodydd grŵp rheolaidd. Mae'r Ganolfan yn rhoi mwy o le i ddulliau rhyngddisgyblaethol, cydweithredol a chymharol o fynd i'r afael â astudiaethau rhyw yn y Brifysgol a thu hwnt, ac o fewn Cymru a thu hwnt.