Book Launch for 'Running the Family Firm: How the Monarchy Manages its Image and Our Money' (Manchester University Press) by Dr Laura Clancy
About this event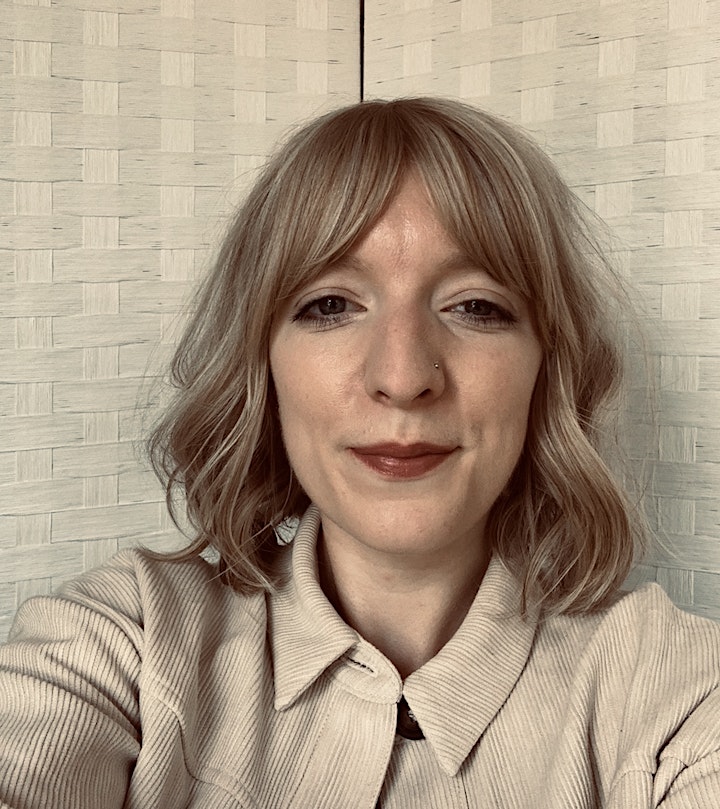 The Centre for Alternatives to Social and Economic Inequalities (CASEI) based in Lancaster University Sociology Department is hosting the launch of Running the Family Firm: How the Monarchy Manages its Image and Our Money (Manchester University Press, 2021) by one its members, Dr Laura Clancy. The book shows unequivocally that we cannot talk about inequalities in Britain today without talking about the monarchy. It is available in hardback, paperback and as an ebook through the publisher's website.
The launch will be hosted virtually on Tuesday 28 September 2021, 4pm-5:30pm UK BST. It will be chaired by the Director of CASEI Distinguished Professor Beverley Skeggs and feature Dr Bruce Bennett (Lancaster University), Professor Helen Wood (Lancaster University), Dr Sivamohan Valluvan (University of Warwick), and Dr Hannah Hamad (Cardiff University) as discussants as well as questions and answers with the author.
Dr Laura Clancy is Lecturer in Media at Lancaster University. Alongside her first book her work on monarchy, media, and inequality has been published in The Sociological Review, Cultural Studies, The European Journal of Cultural Studies, Celebrity Studies and Contemporary British History among others. Her internationally acclaimed work has featured in media including the BBC, Sky News, Red Pepper, The Sunday Times, Al Jazeera, Asahi Shimbun and The Australian.
Dr Bruce Bennett is Senior Lecturer in Film Studies at Lancaster University. He is author of Cycling and Cinema (Goldsmiths, 2019) and The Cinema of Michael Winterbottom: Borders, Intimacy, Terror (Columbia University Press, 2014). He is co-editor of Teaching Transnational Cinema: Politics and Pedagogy (Routledge, 2016) and Cinema and Technology: Theories, Cultures, Practices (Palgrave Macmillan, 2008). He is also co-editor of the special issue of Transnational Cinemas, 'The Aporias of Foreignness' (2018) and the 'Michael Bay Dossier' in Senses of Cinema (2015). He is currently working with Katarzyna Marciniak on Fugitive Aesthetics: Journeys and Encounters in Refugee Cinema (Oxford University Press).
Professor Helen Wood is a Professor of Media and Cultural Studies in the Sociology Department at Lancaster University. She is the author of Talking with Television: Women, Talk Shows and Modern Self-Reflexivity (University of Illinois Press, 2009), and co-author of Reacting to Reality Television: Audience, Performance, Spectacle (Routledge, 2012) and The Wedding Spectacle Across Contemporary Media and Culture: Something Old, Something New (Routledge, 2018). She is the co-editor of Television for Women: New Directions (Routledge, 2016) and Reality Television and Class (British Film Institute, 2011). She is currently working with Stuart Hanson on a British Academy funded project, 'Silver Screens and the Town' which explores local cinema revival and audience memories.
Dr Sivamohan Valluvan is an Associate Professor of Sociology at the University of Warwick. He is author of Clamour of Nationalism: Race and Nation in Twenty-First Century Britain (Manchester University Press, 2019) as well as co-editor of Racial Nationalisms: Borders, Refugees and the Cultural Politics of Belonging (Routledge, 2020). His work has been published in a range of journals and focuses on racism, nationalism, multiculture and cosmopolitanism.
Dr Hannah Hamad is Senior Lecturer in Media and Communication at Cardiff University, School of Journalism, Media and Culture. She is the author of Postfeminism and Paternity in Contemporary US Film: Framing Fatherhood (Routledge, 2014) and Film, Feminism and Rape Culture in the Yorkshire Ripper Years (British Film Institute/Bloomsbury, forthcoming 2023) as well as various chapters and articles broadly in the field of feminist media studies. She is a member of the editorial collective of Soundings: Journal of Politics and Culture and co-founder and co-coordinator with Anthea Taylor of the International Feminist Celebrity Studies Research Network.
If you would like to register for the book launch please book your ticket through Eventbrite and you will be sent a link for the event on MS Teams. For any enquiries relating to the event, please contact the organiser Dr Michael Lambert: m.lambert3@lancaster.ac.uk