This webinar will launch 'Student Migrants and Contemporary Educational Mobilities' by Johanna Waters and Rachel Brooks
About this event
About this event
This event will launch Johanna Waters and Rachel Brooks' new book, Student Migrants and Contemporary Educational Mobilities, and explore various questions about the meaning and significance of international student migrations raised in the book. We will consider socio-economic diversification in mobile students, the differential value of international higher education, and migration, citizenship and state-building projects – drawing on debates played out across the disciplines of education, geography and sociology. Johanna and Rachel are delighted to be joined by four scholars who have all made important contributions to our understanding of mobile students: Sazana Jayadeva, Sin Yee Koh, Stuart Tannock and Cora Xu. The event is for academics, students, practitioners and others with an interest in international students.
Format
Johanna and Rachel will present some of the key ideas for the book, followed by commentary from each of the invited speakers, and then an opportunity for broader Q&A with the audience.
The Zoom link for the event is here.
Guest Speakers:
Sazana Jayadeva, Lecturer in Sociology, University of Cambridge
As well as being a Lecturer in Sociology, Sazana is a fellow and tutor at Murray Edwards College, at the University of Cambridge. She is also an Associate Researcher at the GIGA Institute of Asian Studies in Germany. Sazana's research revolves around the broad themes of education and inequalities, class and language, and student mobilities and social media, with a regional focus on India and Europe. She is currently involved in research on three topics: Indian student mobility to Germany and the role of social media (especially WhatsApp and YouTube) in mediating this mobility; how higher education students are constructed by different social actors within and across six European countries; and the role of the English language in middle-class formation in post-liberalisation India, as well as people's journeys to acquire proficiency in English within and beyond the formal education system. Sazana's research has been published in journals such as Anthropology and Education Quarterly, Modern Asian Studies, the Journal of Ethnic and Migration Studies, and the Journal of Education Policy. She is on the Associate Board of the journal Sociological Research Online.
Sin Yee Koh, Senior Lecturer in Global Studies, Monash University Malaysia
Sin Yee Koh is a human geographer working at the intersections of migration studies (education, skilled, lifestyle, transnational mobilities, migration industry) and urban studies (urbanisation and social change in Asia, urban intermediaries). Her work uses the lens of migration and mobility to understand the circulations of people, capital, and aspirations in and through cities. She is the author of Race, Education, and Citizenship: Mobile Malaysians, British Colonial Legacies, and a Culture of Migration (Palgrave Macmillan, 2017). She has also published on diaspora strategies, academic and teacher expatriate mobilities, migration and urban intermediaries, and lifestyle migration-led urban speculation.
Stuart Tannock, Associate Professor, UCL institute of Education
Stuart's research interests focus on the areas of critical youth studies; educational equality and justice in a global context; the social politics of immigration, work and education; and alternative forms of radical, popular, democratic and environmental education. He has also long been committed to the challenges of how to link academic research to engage directly with community and labour organizing projects for social and economic justice.
Cora Xu, Assistant Professor in Education, Durham University
Dr Cora Lingling Xu's research interests include educational mobilities, identities and social theories. She has researched cross-border student and academic migration, ethnic minority and rurality topics within contemporary Chinese societies. She is an Associate Editor of Journal of International Students and is an editorial board member of the British Journal of Sociology of Education, Cambridge Journal of Education and International Studies in Sociology of Education. She is founder and director of Network for Research into Chinese Education Mobilities. Her publications have appeared in high-impact journals, including The Sociological Review, The Chinese Sociological Review, British Journal of Sociology of Education, among others.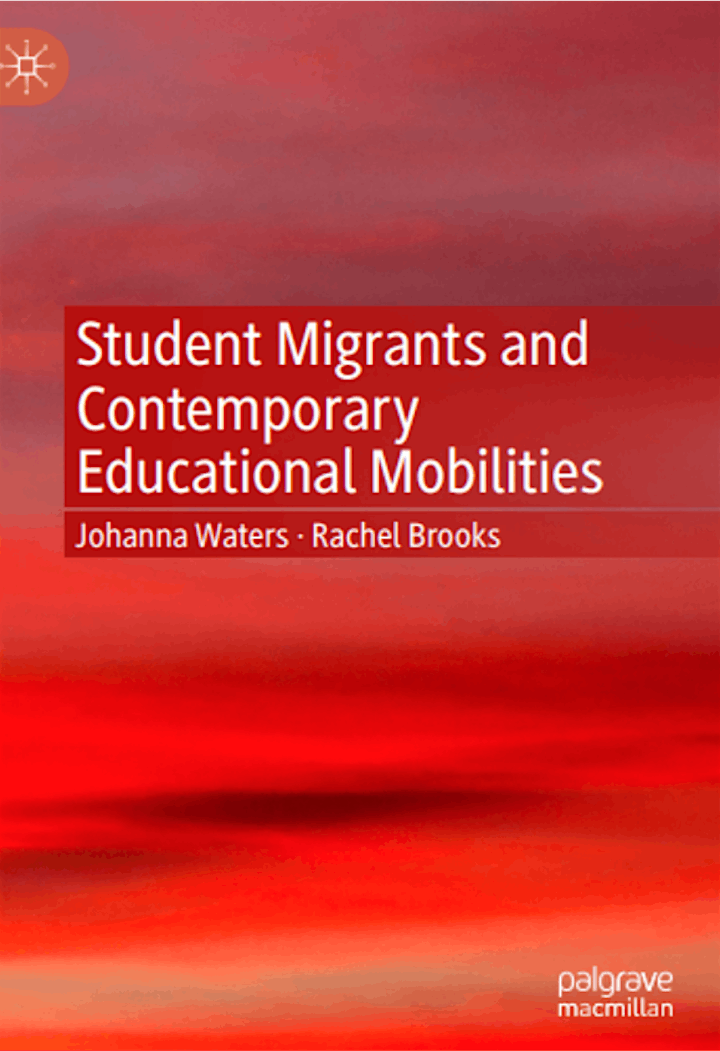 Organiser of Book launch: Student Migrants & Contemporary Educational Mobilities