Description
"A chocolate box full of delicious gothic delights – jump in"
– Lucy Worsley
Join us at the The Time Machine and be one of the very first to get a copy of historian Emily Brand's new book The Fall of the House of Byron!
Ticket price includes drinks and nibbles, a preview talk about the notorious Byron family by the author, plus the chance to buy a signed hardback copy of the book at the special discounted price of £20.
6.30 p.m.: Doors open, bubbly and biscuits (honouring one of Byron's favourite diets!)
7 p.m.: Preview talk about The Fall of the House of Byron, by the author
7.30 p.m.: more drinks, more snacks, book signing!
The Book
A sumptuous family portrait and an electrifying work of social history, The Fall of the House of Byron follows the fates of the notorious poet and adventurer Lord Byron's ancestors over three generations and through the 18th century. In a drama that begins in rural Nottinghamshire and plays out in the gentlemen's clubs of Georgian London, amid tempests on far-flung seas and in the glamour of pre-revolutionary France, this scandalous story takes in elopement, adultery, murder, kidnapping, revolution, war, and the century's most thrilling story of survival against all the odds.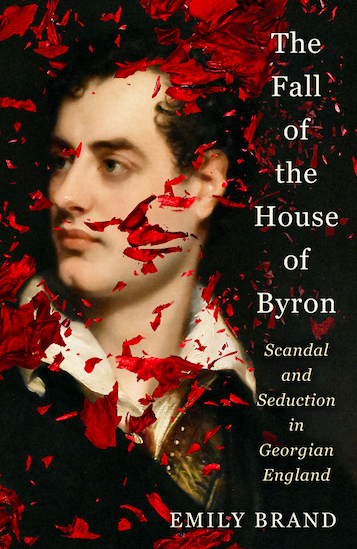 The Author
Emily Brand is an author, historian and genealogist with a special interest in the history of love and sex c.1660–1837. She is the author of four books and her recent work has featured in The Times, The Telegraph, The Independent, the Radio Times, Washington Post, Buzzfeed and Dan Snow's History Hit. www.emilybrand.co.uk