Description
On Thursday 19th October, join Cecilia Brassett, Emily Evans and Isla Fay at Heffers, as they celebrate the launch of their new book, The Secret Language of Anatomy.
Complete with a guide to anatomical prefixes and suffixes, this book will appeal not only to medical students and practitioners, but also to readers interested in the history of anatomy, in the structure of the human body, and in medical etymology, as well as the history of language.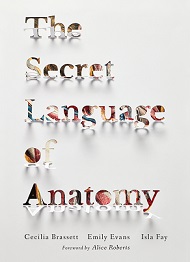 The launch is free to attend but booking is essential; please RSVP through this page to reserve your place, or call 01223 463200. Please note this is an informal, standing event, not a seated talk; a limited number of chairs will be available.

If you are unable to attend but would like to request a signed copy, please send an email via the 'contact' button on this page.
Like this event? See our full programme here.