Description
At 6.30pm on Tuesday 29th January, join author P. R. Brown at Heffers as he celebrates the publication of his new novel, The Treadmillers.

Physical and mental exhaustion may seem the hallmarks of 'burn out', but teacher Jack Barker's inner turmoil suggests a deep dissatisfaction with developments in education per se.
Disillusioned by his teaching career, and rejecting the bland cliché that education is a preparation for life, he feels that education should aim higher than the mere maintenance of the status quo and that it is a mission.
His disturbed state of mind has repercussions for his family, as he becomes increasingly estranged from both wife and son. Exasperated by disillusionment, and as his domestic life continues to crumble, he encounters an unlikely yet welcome mentor in the form of Alf, who provides further impetus for Jack's increasing negativity and fall from grace. This is a tale of deep disillusionment, arguably of self-delusion, but also of personal courage; and readers are left to form their own judgement as to the fate of Jack Barker, as the tale turns full circle.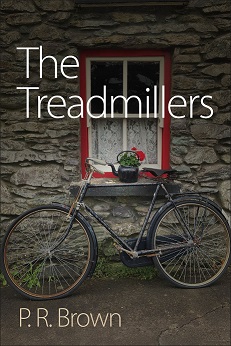 The launch is free to attend but booking is required as places are limited. Tickets can be booked through this page, by calling 01223 463200 or in person at Heffers bookshop. Please note this is an informal, celebratory event, not a full author talk. A limited number of chairs will be available.
If you are unable to attend but would like to request a signed copy of The Treadmillers, please send an email via the 'contact' button on this page.
Like this? See a full list of our forthcoming events by clicking here.