Book Launch: Urbanism and Transport
Description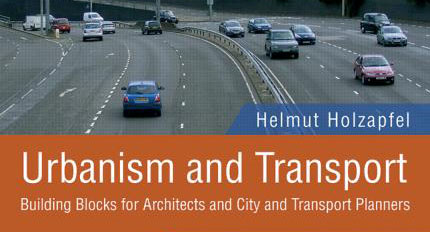 Professor Helmut Holzapfel will be presenting his book Urbanism and Transport. He examines the vital relation between the house and the street in the urban environment and explains the importance of small-scale, mixed-use urban development for humane city living, contrasting such developments with the overpowering role the automobile typically plays in today's cities.
Taking insights gained from its historical analysis with a special focus on Germany and the rise of fascism, the book provides recommendations for architects and engineers on how urban spaces, streets, structures, and transport networks can be more successfully integrated in the present day.
Urbanism and Transport was first published in German as Urbanismus und Verkehr and went on to become a bestselling book on urban and transport planning.


About the Speaker
Helmut Holzapfel studied civil engineering, first working in leading positions from 1980–1993 as a transport scientist in research groups and later as an official at the Transport Ministry of North Rhine Westphalia.
Since 1993 he has been a professor at the faculty of Architecture, Urban and Landscape Planning at the University of Kassel, and since 2009 has led the research project "Sintropher" in close collaboration with Sir Peter Hall.
Helmut Holzapfel teaches at the universities of Dortmund and Vienna and he is leading the Centre of Mobility Culture in Kassel.