Book Launch - Waking Dreams: Imagination in Psychotherapy and Everyday Life
Book Launch - Waking Dreams: Imagination in Psychotherapy and Everyday Life by Allan Frater
About this event

The principles, practical strategies and benefits of living a more imaginative life are revealed in exciting new developments of waking dream practice.
About this event
To celebrate the launch of 'Waking Dreams', Allan Frater will be talking us through the book content, writing process and his inspiration to cultivate, "that elusive sense of story and play and possibility...an implicit meaningfulness in just being alive."
'Waking Dreams' will be of interest to anyone interested in exploring the spontaneously creative and therapeutic imagination found in the borderland consciousness in-between waking and dreaming. As the subtitle suggests, it is a book on imagination in psychotherapy and everyday life – with examples and applications that include and also go beyond a conventional therapeutic context.
Taking perspectives from transpersonal psychology, ecotherapy, complexity theory and fractal geometry 'Waking Dreams' goes beyond a conventional presentation of waking dream practice (also known as 'active imagination' and 'guided imagery') to demonstrate the creative and healing benefits of imagination in its own right, not just as a means to cognitive insight.
Read the introduction to 'Waking Dreams' here.
What to expect
7pm - Allan Frater introduces the book
7.30pm - Allan interviewed by Chris Nichols, Exec Chair of the Psychosynthesis Trust and author of 'Disrupted!'
8.00pm - Question and Answers session
8.30pm - End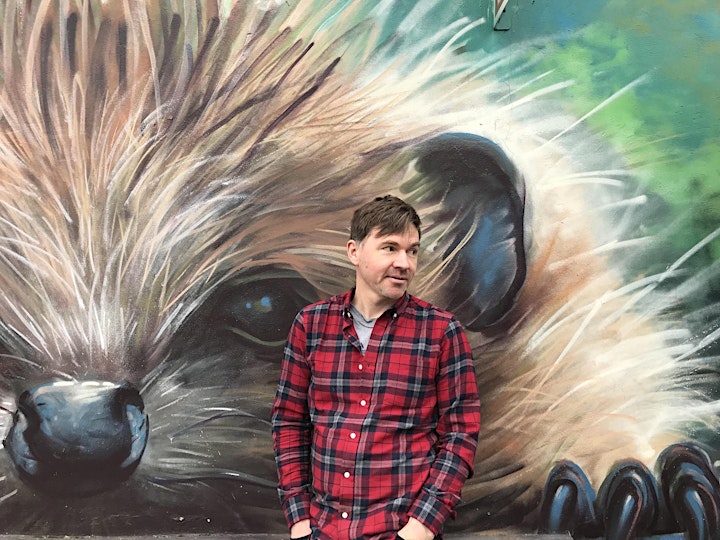 About the author
Allan Frater grew up on the edge of a small village near Edinburgh, reading comics and walking his dog Jet in the surrounding countryside. He survived an engineering degree and a failed career as a maths teacher by watching movies and reading novels. Inspired by Jack Kerouac and Herman Hesse he spent his twenties living and working in Buddhist communities, where he came across the east-meets-west fusion of transpersonal psychology and eventually trained to become a psychotherapist. His psychotherapy practice and teaching career at the Psychosynthesis Trust have researched the meeting place between transpersonal psychology and an image-based approach to ecotherapy, the results of which led to his writing 'Waking Dreams'. Now living in North London, married and middle-aged, he feels fortunate to have kept touch with his original sources of inspiration, continuing to read comics and spend time outdoors walking his dog, Milly.
Allan's workshops
1. Read about 'Waking Dreams' evening workshop
2. Read about 'Waking Dreams' on-line course
Organiser of Book Launch - Waking Dreams: Imagination in Psychotherapy and Everyday Life
The Psychosynthesis Trust is a leading training organisation in psychosynthesis, offering transformative learning experiences (personal development courses and professional training) and counselling to those who wish to learn more about themselves personally and/or explore their options professionally.
We are a small educational charity that has a rich 50- year history of enabling human potential in the UK. Our founders were pioneering leaders in education, psychology, science and spirituality and we continue to work at that nexus today. We're proud of our heritage and draw on the wisdom of our founders and all those who have contributed to the organisation over the years.
The Trust has an intention of playing an important role in one of the most exciting times in history – helping people to finding meaning, purpose, wellbeing and a sense of place in an increasingly complex world. We believe that our work will help to enable an expanded sense of human consciousness in individuals and in society.
Our work is based on psychosynthesis – a transpersonal psychological model and approach that integrates the spiritual aspect of the human experience.