About this Event
In this event, you'll learn
Why both our last US presidential candidates weren't fit for the task
How the tech age differs from the industrial revolution
Why the European Union might fail
What's more dangerous, car accidents or terrorists
How to find out the truth from the people surrounding you
About the Author
Born in Haifa, Israel, in 1976, YUVAL NOAH HARARI received his PhD from the University of Oxford in 2002, and is currently a lecturer at the Department of History, the Hebrew University of Jerusalem. Published in 2014, Sapiens: A Brief History of Humankind has become an international hit and is published in nearly 40 languages worldwide. It was listed on the Sunday Times bestseller list for over six months in paperback, and was a New York Times top 10 bestseller. In 2016, Harari published Homo Deus: A Brief History of Tomorrow, which was also a widely hailed international bestseller. He lectures around the world on the topics explored in his books and articles, and has written for newspapers such as the Guardian, Financial Times, The Times and the Wall Street Journal. He also offers his knowledge and time to various organizations and audiences on a voluntary basis. --This text refers to an out of print or unavailable edition of this title.
Overview
The human mind wants to worry. This is not necessarily a bad thing—after all, if a bear is stalking you, worrying about it may well save your life. Although most of us don't need to lose too much sleep over bears these days, modern life does present plenty of other reasons for concern: terrorism, climate change, the rise of A.I., encroachments on our privacy, even the apparent decline of international cooperation.
Some in the "religious/spiritual" or even "philosophical/ideological" vocations may not like Harari as he quite aggressively criticizes the validity of these institutions, using words such as "fake" or "fiction" to describe the irrelevance of "stories" and "sacred texts." I actually believe Harari has done a service to the believing and devoted. Paradoxically, by disassembling the institutions, artifacts, dogmas, and convictions of the faithful, we can get a clearer picture of how they work, the role they play in the human drama, and the areas of weakness, their "shadows" as Harari calls them in chapter 14. It is only from this vantage point that we can then refurbish, remodel, refashion, and rebuild the great frameworks of humanity, perhaps this time with far fewer flaws and defects.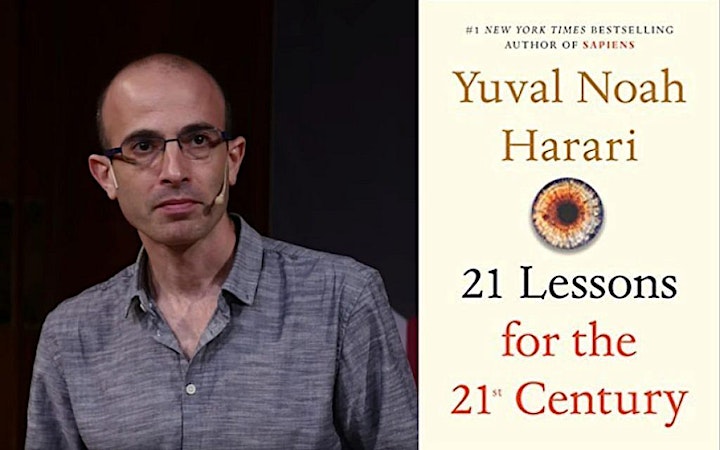 THE BIG TAKEAWAYS:
The widespread use of technology throws a wrench in our finances, economy, and politics.
Computers are steadily replacing the jobs of humans.
Terrorism in the 21st century has become less physical.
Individuals have less knowledge than we think.
Today's schools need to focus less on providing students with information and teach students to think and find solutions for themselves.