How to Learn Anything . . . Fast!
About this event
In this event, you'll learn
Why setting a target performance level is important
How to make sure you don't ask too much of yourself at first
Where to find the time for your new endeavor
What kinds of feedback mechanisms you can employ
About the Author
JOSH KAUFMAN helps people make more money, get more done, and have more fun. His first book, The Personal MBA: Master the Art of Business, is an international bestseller. He lives in Colorado.
Overview
You've likely had many interests over the course of your life, and you might regret not pursuing some of them. Maybe you wish that you began studying the violin ten years ago when you had more free time, or you're frustrated that you didn't push yourself to master a foreign language at a young age when it would've been easier. What if you simply began working toward your goals instead of regretting the choices you made in the past? The author, Josh Kaufman, has a technique that can come into play here. Over the course of this book summary, you'll discover how, in a short 20 hours, you can learn the basics of your desired skill. You'll learn how to lay a solid foundation for success, from scheduling your time to practice, to getting the tools you'll need to have success. In this summary of The First 20 Hours by Josh Kaufman, you'll learn
How 20 hours can make a difference;
Why "just finding time to practice" will never happen; and
That quantity is sometimes better than quality.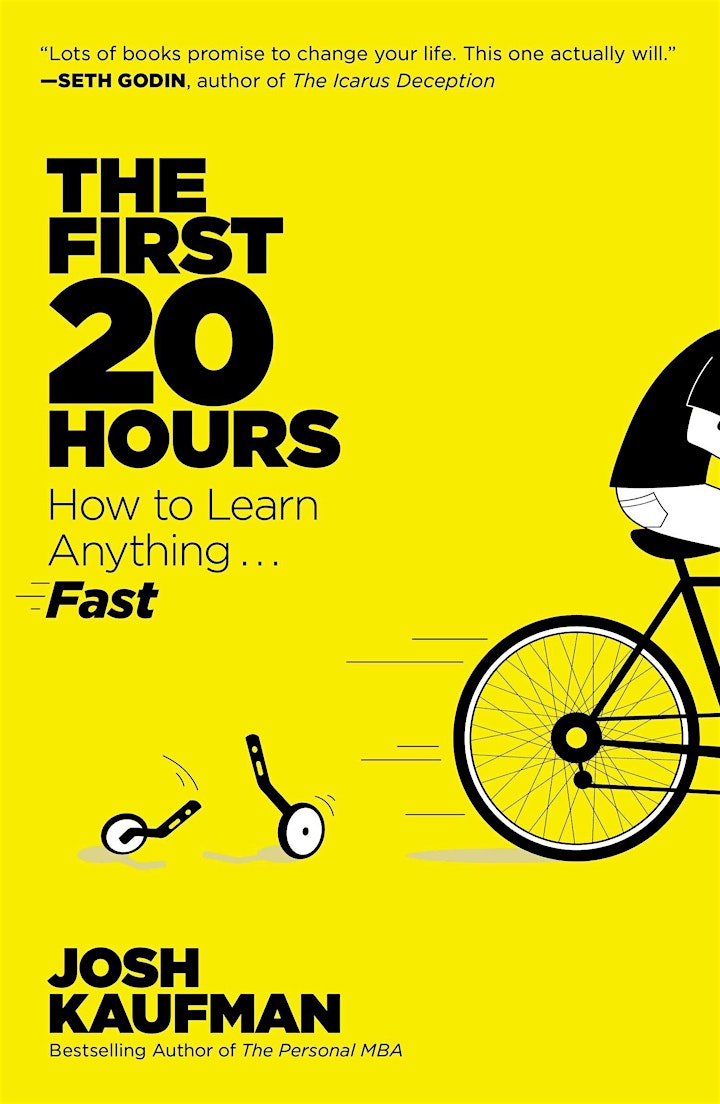 Organiser of Book Review & Discussion : The First 20 Hours