A Practical Guide to Personal Freedom
About this event
In this event, you'll learn
Why to "Be impeccable with your word "
Why you "Don't take anything personally"
Why you "Don't make assumptions "
Why you "Always do your best"
About the Author
Don Miguel Ruiz is the bestselling author of The Four Agreements (a New York Times bestseller for over a decade), The Four Agreements Companion Book, The Mastery of Love, The Voice of Knowledge, The Circle of Fire, and The Fifth Agreement. The teachings of Ruiz are best known for transforming complex human issues into simple common sense — a talent that has earned him millions of fans and international acclaim.
Janet Mills is the founder and president of Amber-Allen Publishing and co-author, with don Miguel Ruiz, of six books in The Toltec Wisdom Series. Mills is also the creator of "The Four Agreements for a Better Life" online course, editor of Deepak Chopra's bestselling title, The Seven Spiritual Laws of Success, and publisher of the world-renowned "Seth Books" by Jane Roberts.
Overview
The Toltecs were an ancient civilisation from Mexico, known as 'the women and men of knowledge'. They were scientists and artists who formed a society to explore and conserve the spiritual knowledge and practices of the ancients. It's not a religion but more of a spiritual way of living. Don Miguel Ruiz dug back through civilisation to extract the core wisdom and the guiding principles from their way of living.
We have all made a number of 'agreements' about how we will go about life. We've made agreements with our friends, partners, parents, children, with our God/s, with society more broadly. And of course, the most important agreements are the ones we've made with ourselves. All of these agreements we've made guide our 'personality': they tell us who we are, what we feel, what we believe, and how we behave. In most cases however, all of these agreements were never consciously chosen. Ruiz says that, like farm animals, we've been "domesticated" from childhood – we were punished or rewarded based on what we did or didn't do, and this moulded us to become who we are today. This book shows us that it is possible to break some of the old 'agreements' that are no longer serving us, and instead create some brand new agreements that we consciously choose and then uphold day in day out. Whatever your own agreements may be, Ruiz suggests that (based on Toltec wisdom) we should all make the following four agreements.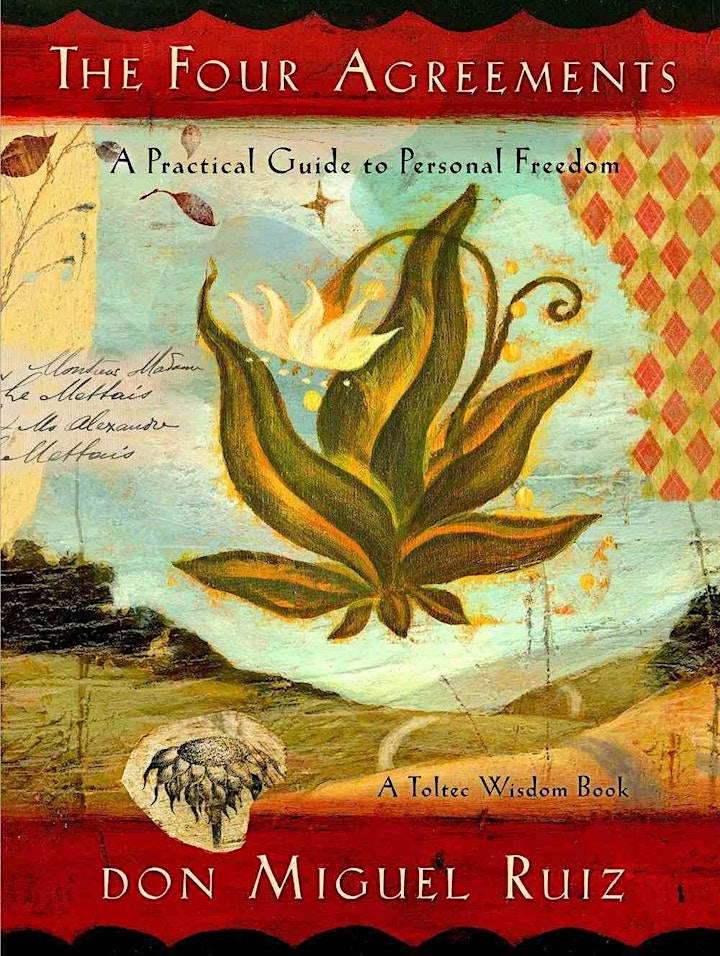 Organiser of Book Review & Discussion : The Four Agreements