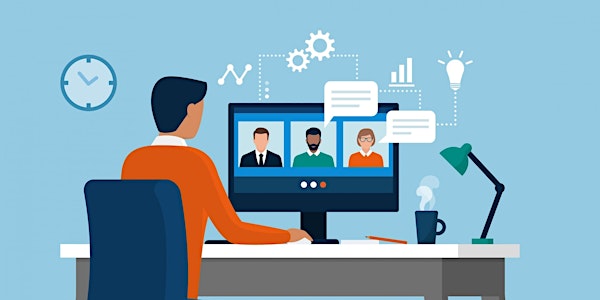 Book Review & Discussion : The Millionaire Mind
About this event
In this event, you'll learn
Where and when our financial hard drive programs are shaped
What your money blueprint is and how it's imprinted with a few single sentences
How to take inventory of your current mindset and financial status
What you can do to break the patterns, using affirmations
The kind of commitment it takes to get rich and where to start
Why you can't become a millionaire by thinking about a steady income first
How to allocate your money each month in exact percentages
Why future millionaires have to be a bit cocky to succeed
About the Author
Dr. Thomas J. Stanley began studying the affluent in 1973. His coauthored best-selling book, "The Millionaire Next Door," released in 1996, has sold 2,000,000 copies. Thomas followed his first book with "Marketing to the Affluent," ranked among the ten outstanding business books by the editors of "Best of Business Quarterly." In 1999, he published "The Millionaire Mind," which explored America's financial elite and how they became so. "The Millionaire Mind" has sold 750,000 copies. The author lives in Atlanta, holds a doctorate of business administration from the University of Georgia in Athens and was formerly a professor of marketing at Georgia State University.
Overview
The Millionaire Next Door was Tom Stanley's runaway bestseller, revealing to the world a most unexpected picture of America's millionaires. The Millionaire Mind is the more thoughtful and insightful look into the psychology of millionaires, the 'soft' factors in terms of attitudes and beliefs that have made these people so successful.
The research base was broadened to encompass an even wealthier set of millionaires (including many 'decamillionaires'). In all, the author received 733 responses to his carefully targeted questionnaires, and the sum effect of this book is a bit like being invited into the living rooms of 733 wealthy people for a fireside chat.
The key question asked: is it possible to have a very enjoyable, balanced life but still achieve millionaire status? Stanley's surprising answer is that while money can't buy happiness, millionaires are perhaps more aware than most that the best things in life are free. Rather than, as you might expect, spending their non-working time visiting glamour spots or engaging in expensive hobbies, the great majority of millionaires prefer to spend time with family and friends. If they are not doing this they are involved in community activities or playing a round of golf. As the author suggests, most millionaires are a 'cheap date' - but are not miserly personalities.
The Five Big Ideas
"If you want to move to a higher level of life, you have to be willing to let go of some of your old ways of thinking and being and adopt new ones".
"Having top-of-the-line tools is imperative, but being the top-notch carpenter who masterfully uses those tools is even more critical".
"A lack of money is never, ever, ever a problem. A lack of money is merely a symptom of what is going on underneath".
"All the statements you heard about money when you were young remain in your subconscious mind as part of the blueprint that is running your financial life".
"Money can't make you something you already are".