Description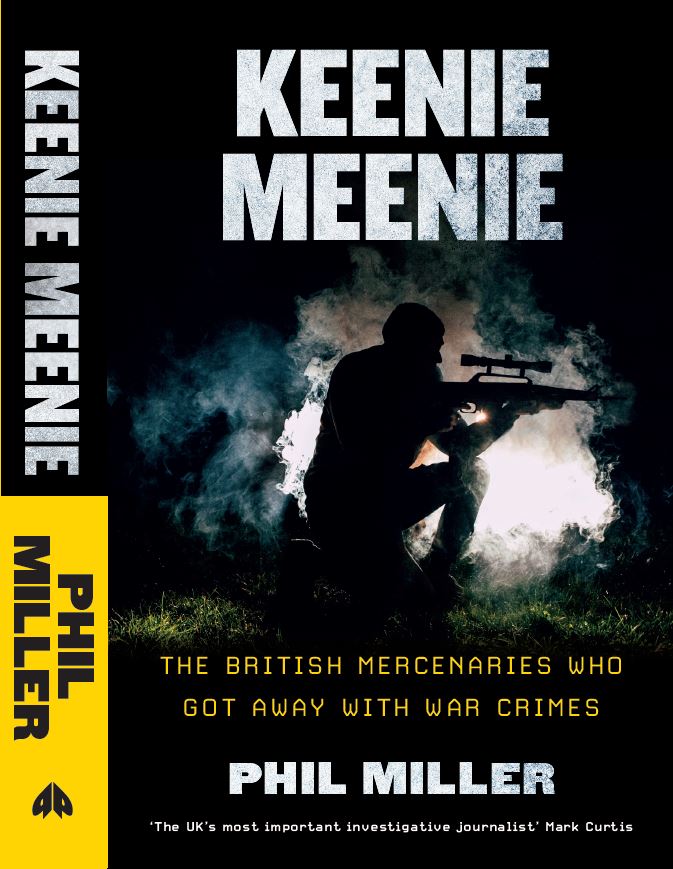 Keenie Meenie Services - the most powerful mercenary company you've never heard of - was involved in war crimes around the world from Sri Lanka to Nicaragua for which its shadowy directors have never been held accountable.

Like its mysterious name, Keenie Meenie Services escaped definition and to this day has evaded sanctions. Now explosive new evidence - only recently declassified - exposes the extent of these war crimes, and the British government's tacit support for the company's operations. Including testimonies from SAS veterans, spy chiefs and diplomats, we hear from key figures battle-hardened by the Troubles in Northern Ireland and the Iranian Embassy siege. Investigative journalist Phil Miller asks, who were these mercenaries: heroes, terrorists, freedom fighters or war criminals?

This book presents the first ever comprehensive case against Keenie Meenie Services, providing long overdue evidence on the crimes of the people who make a killing from killing.
Join us for a special panel discussion with the author Phil Miller, chaired by Garden Court barrister Taimour Lay, featuring Dr Sorcha MacLeod from the UN Working Group on the use of Mercenaries, and Omani activist Khalfan al-Badwawi. Copies of the book will be available to buy on the evening and can also be ordered from the Pluto Press website.

About the author: Phil Miller is an investigative journalist and producer. His reporting on British special forces has triggered two government probes. He has worked for Corporate Watch and Reprieve, and written freelance pieces for many publications including Private Eye, Vice, Guardian and The Times. He is currently a staff reporter for Declassified UK, an investigations unit focusing on British foreign policy.
ADVANCE PRAISE FOR THE BOOK
'Miller pilots you into a twilight world, where the pioneers of a rapacious industry blaze a trail of death and destruction across the continents, with a nod and a wink from Whitehall. This is the riveting story of HMG's dirty secret service: an investigative tour de force' - Jonathan Miller, Foreign Affairs Correspondent, Channel 4 News
'This fascinating, unique and brilliantly researched book is one of the most important to be written on the UK's post-war foreign policy and provides a major contribution to understanding it. The book deserves to be widely read' - Mark Curtis, Author and Historian