Book Talk & Meditation Workshop at Waterstones in Swansea
Sales Have Ended
Registrations are closed
Due to popular demand this event is now fully booked == WAITING LIST OPEN == If you would like to add your name to the waiting list, please use the REGISTER button and on the next screen click on JOIN WAITLIST in the bottom right hand corner. == FUTURE EVENTS == To find out about similar events in your area, please visit the website for the local meditation Centre: https://meditationinwales.org
Sales Have Ended
Registrations are closed
Due to popular demand this event is now fully booked == WAITING LIST OPEN == If you would like to add your name to the waiting list, please use the REGISTER button and on the next screen click on JOIN WAITLIST in the bottom right hand corner. == FUTURE EVENTS == To find out about similar events in your area, please visit the website for the local meditation Centre: https://meditationinwales.org
Description
Free event based on the new book, How to Transform Your Life
Enjoy an evening of mindfulness and meditation at Waterstones bookshop in Swansea with speaker Kadam Mike Garside, the principal meditation teacher at Dharmavajra Kadampa Buddhist Centre in Swansea.
At the event you will experience firsthand the benefits that come from making your mind calm and peaceful.
PLEASE BOOK NOW TO GUARANTEE A PLACE
For your FREE ticket, click on the Register button at the top of the page.
What to expect
The talk is based on the inspiring new book, How to Transform Your Life by Geshe Kelsang Gyatso, author of 22 highly acclaimed books on meditation and Buddhism; copies of the book will be available at the venue


Try two guided meditations from the book and enjoy the benefits for yourself
Discover tried and tested techniques to transform your mind, so that you can remain peaceful and happy even in the most difficult situations
Benefit from the opportunity to put your questions about meditation and mindfulness to a qualified and experienced teacher

Everyone is welcome; no previous experience necessary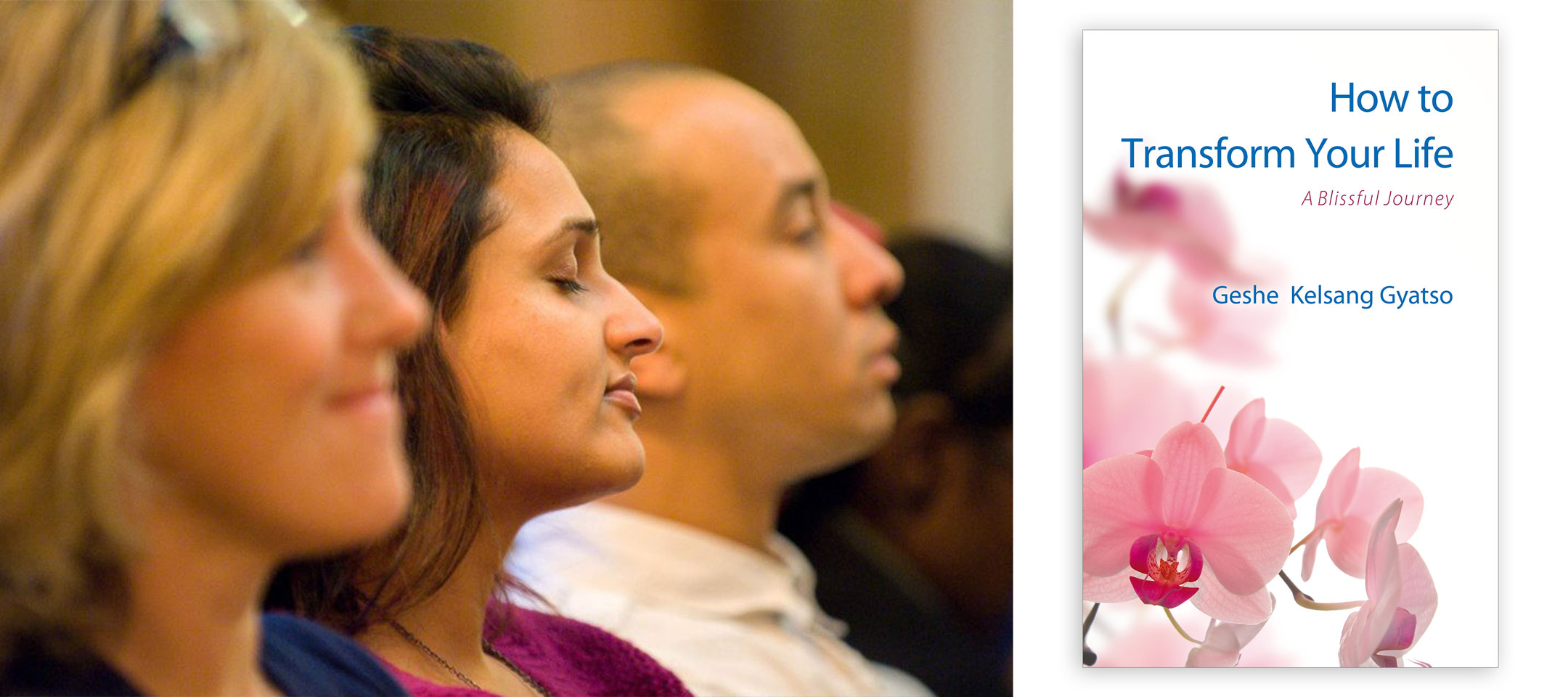 About The Speaker
Kadam Mike is an experienced teacher of meditation and modern Buddhism, and the principal teacher at Dharmavajra Kadampa Buddhist Centre in Swansea. He has been a student of Geshe Kelsang Gyatso, the author of the book How to Transform Your Life, for over 30 years and has contributed to the editing of many of Geshe Kelsang Gyatso's books. Kadam Mike has taught extensively in the UK and Spain drawing on his personal experience of applying meditation and Buddhist teachings in his life. He is admired for his kind and loving example as a modern-day Buddhist practitioner.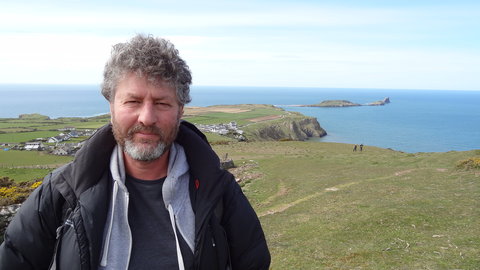 Book Your Tickets Today
Tickets for this event are free. Profits made by the publisher are designated to public benefit through the activities of the NKT-IKBU International Temples Project; a registered charity dedicated to world peace (registered charity number 1015054, England).
Please note that pre-booking is essential as we have limited spaces and expect this event to be a sell-out. For your FREE ticket, click on the Register button at the top of the page.


From The Book
"When things go wrong in our life and we encounter difficult situations, we tend to regard the situation itself as our problem, but in reality whatever problems we experience come from the mind. If we were to respond to difficult situations with a positive or peaceful mind they would not be problems for us; indeed, we may even come to regard them as challenges or opportunities for growth and development. Problems arise only if we respond to difficulties with a negative state of mind. Therefore, if we want to be happy all the time and to be free from problems, we must develop and maintain a peaceful mind."
Geshe Kelsang Gyatso, How to Transform Your Life


FAQs
Do I need previous experience of meditation?
No previous experience is necessary as both meditations will be guided and easy to follow.
Do I have to bring my printed ticket to the event?
Yes, that will help to speed up registrations at the event.

Can I update my registration information after making my booking?
Yes, please refer to your confirmation email for a link to your booking.
What is your advice on parking and transport?
There is paid parking at the Grand Theatre on Singleton Street.

How can I contact the organiser?
To contact Dharmavajra Kadampa Buddhist Centre in Swansea, please email info@meditationinwales.org and for Tharpa Publications use events.uk@tharpa.com.