Sales Have Ended
Registrations are closed
Sorry, you missed this event check out other events on our listing.
Sales Have Ended
Registrations are closed
Sorry, you missed this event check out other events on our listing.
Don't Let a Disability Hold You Back talk with Inspirational Authors Lynn Gordon and Marguerite Henderson
About this event
Writing a book is a common item on a bucket list. Many people start but never finish writing. What if you have a disability that puts more barriers in your way? Meet the fabulous women who have found the strength, determination and ingenuity to overcome extra challenges and achieve a dream.
Lynn Gordon has an inherited disease of the retina that would ultimately lead to her complete sight loss.
Marguerite Henderson lost her limbs and almost her life to sepsis in 2018.
What is remarkable is that both women didn't let negativity take hold. Where it could be so easy to sit back and focus on what they couldn't do, they both took the road least travelled. In spite of the difficulties they face every day, they found a way to write and publish their biographies to help other people.
Join Lynn and Marguerite in conversation with Kim Macleod of Indie Authors World, as we hear what drives them, how they have achieved a dream many aspire to and how this has led to new opportunities for them both.
Lynn Gordon - Bit by Bit
IMAGINE EVERY WOMAN IN YOUR FAMILY BEING TOLD THAT IT WAS LIKELY THEY WOULD LOSE THEIR SIGHT
That's the terrible prospect that Lynn Gordon and her two sisters faced.
When an inherited disease of the retina rendered her mum and her three siblings completely blind, and Lynn and her sisters must face the truth that they too may lose their sight.
When their dad, the only sighted member of the family, is diagnosed with terminal cancer, the sisters knew their world would never be the same again. To add to the trauma their Mum is diagnosed with Alzheimer's only weeks later.
Totally devastated by these events, they could never have imagined how the turmoil and stress would lead to the ultimate destruction of their extended family.
This is a story of tragedy, family tensions, and human resilience being stretched to breaking point, but it is also about the strength of a woman overcoming those difficulties and finding a way to hope in the face of overwhelming odds.
Marguerite Henderson – My Story, Sepsis Raw and Real
In 2018, Marguerite Henderson's life was good. She had just finished renovating her home, enjoying adding her own creative touches. She loved to spend time with her friends when she wasn't working in her full-time job. She was looking forward to a bright future with her family.
Who would have thought that a small paper-cut on her finger was about to change her life so dramatically? When Marguerite first noticed the cut, she never gave it a thought. Gradually she felt more unwell, but it was the swift actions of her family getting her to hospital and the skill of the NHS team that helped save her life.
Sepsis kills 5 people every hour in the UK and Marguerite is so thankful she wasn't one of them.
Here, Marguerite shares her dramatic, emotional story of her fight against sepsis that would ultimately take her limbs but not break her spirit. Her story is RAW and REAL, with the challenges and heartaches faced as she came to terms with her very different life.
This is also a story of courage, love and the importance of family and friendship that will fill your heart.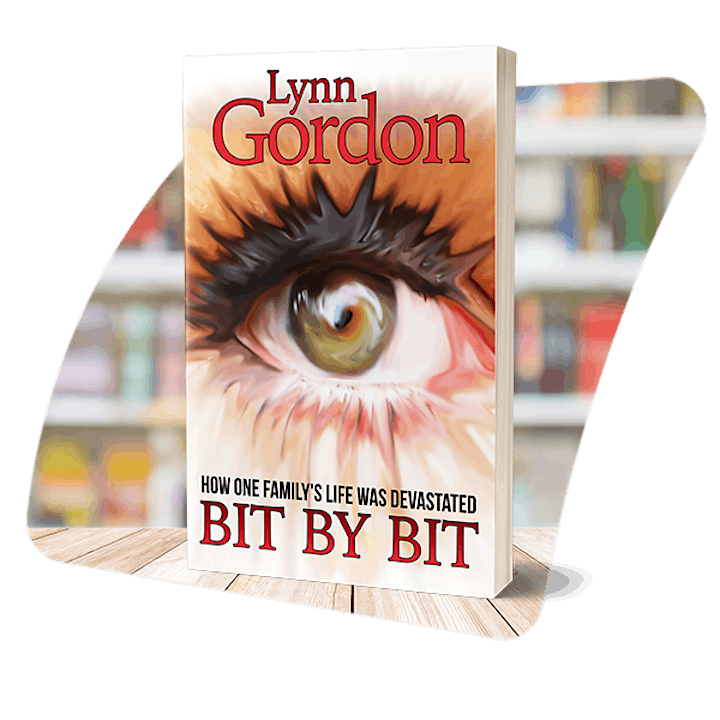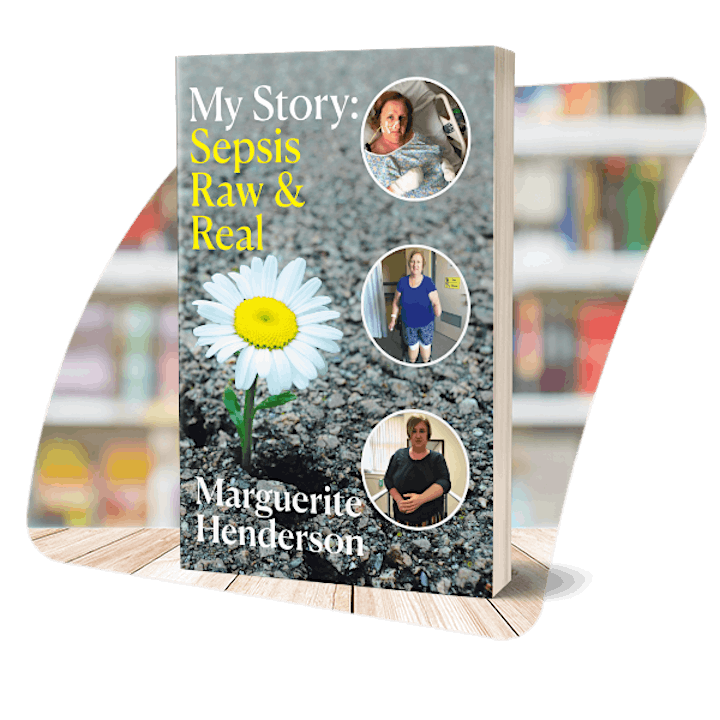 Organiser of Book Week Scotland - Don't Let a Disability Hold You Back
Kim and Sinclair Macleod are the team behind Indie Authors World. Together they provide book publishing services, coaching and training for writers of all genres. Hosting online and physical events to develop, showcase and promote indie author talent. Both are writers with 9 books between them selling more than 150,000 copies.
Indie Authors World have independently published over 100 books for other authors. They have created a growing community of writers that support and encourage each other.