Book Week Scotland: Graeme Armstrong
Changing the future today: class and belonging
About this event
Graeme Armstrong
Changing the future today: class and belonging
The readings included in this video include frequent and very strong language, which some people may find offensive.
Graeme Armstrong, author of The Young Team, discusses class and belonging - along with his work - in a YouTube video as part of our digital Book Week Scotland programme.
'Azzy Williams is ready. Ready to smoke, pop pills, drink wine and ready to fight. But most of all, he's ready to do anything for his friends, his gang, his young team. Round here, in the schemes of the forgotten industrial heartland of Scotland, your mates, your young team – they're everything.'
Once you have registered for this event, the link to this private YouTube video will be accessible during Book Week Scotland (16-22 November).
Request The Young Team through our Connect and Collect service, or borrow the eBook or eAudiobook on BorrowBox!
By supplying their email addresses participants agree to be contacted via email for evaluative purposes..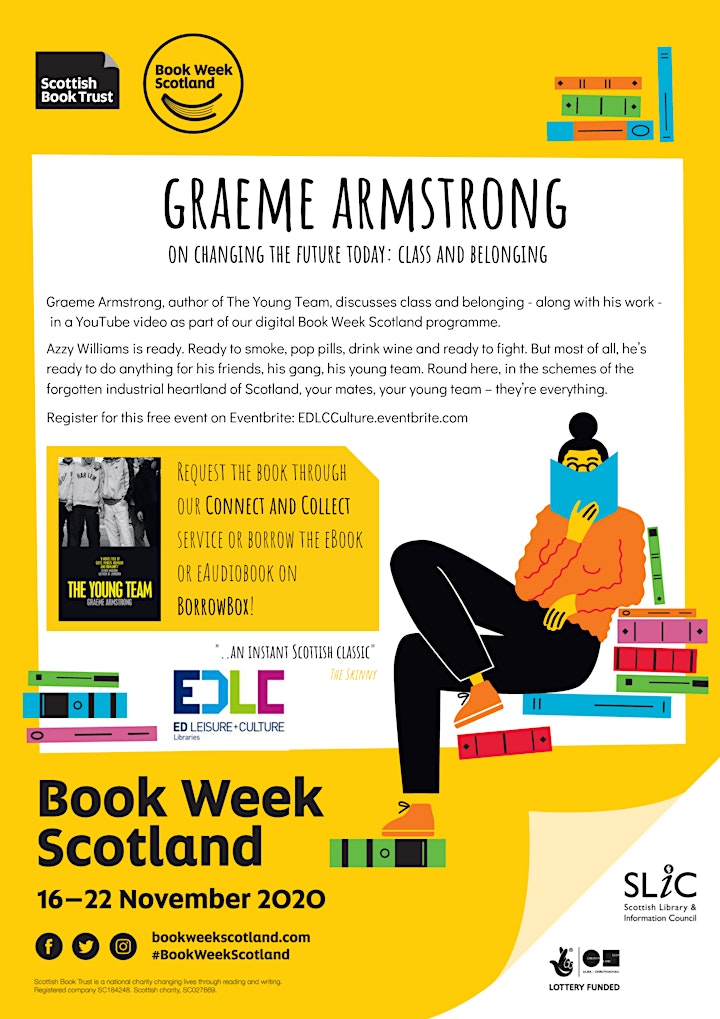 Organiser of Book Week Scotland: Graeme Armstrong