Book Week Scotland: Uuganaa Ramsay
'I'm a Mongol and proud of my roots,' says author campaigning against misuse of the word 'mongol' as an insult.
About this event
Uuganaa Ramsay
Mongol is a celebration of Mongol culture and the moving story of how the life and death of a baby boy with Down's syndrome inspired his Mongolian mother to campaign against prejudice.
Uuganaa Ramsay will be discussing her work in a YouTube video as part of our digital Book Week Scotland programme.
Once you have registered for this event, the link to this private YouTube video will be accessible during Book Week Scotland (16-22 November).
Request the book through our Connect and Collect service, or borrow the eBook on BorrowBox!
By supplying their email addresses participants' agree to be contacted via email for evaluative purposes.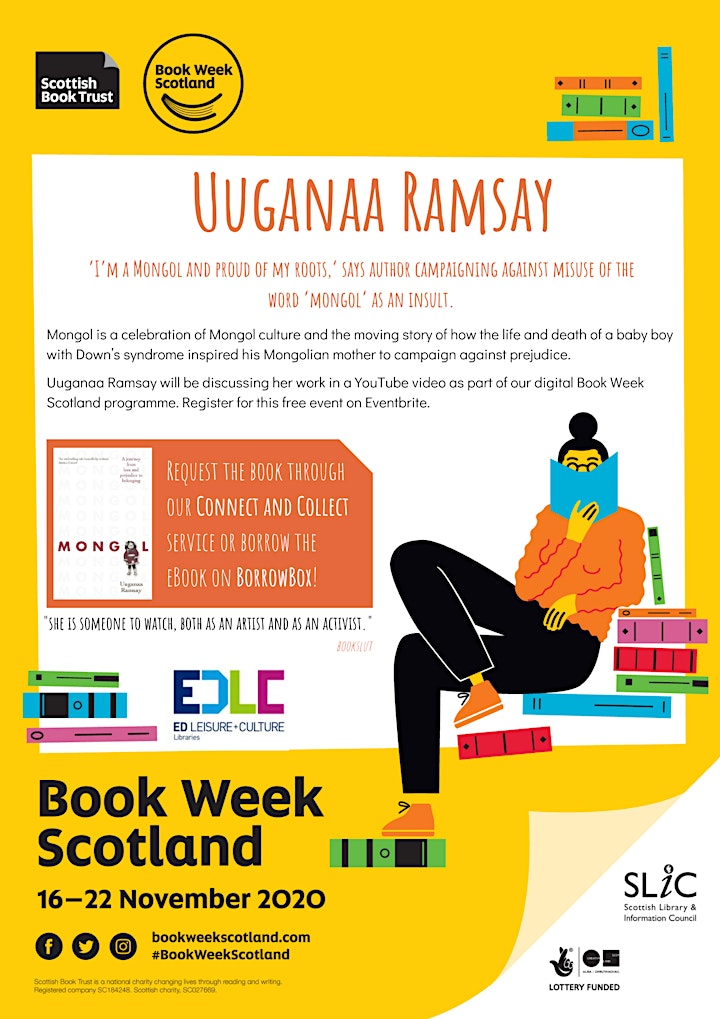 Organiser of Book Week Scotland: Uuganaa Ramsay