You desire to write & publish a book. Here's the opportunity to do so. Join award-winning author, Ngozi, at this workshop to make it happen
About this event
Imagine this; there are close to seven billion people in the world, and yet you have no replica or duplicate. In other words, you are unique, which is a divine privilege that can be used to your advantage. One of such advantage is the fact that you have a story to tell that is unique and peculiar to you and to your circumstances. Writing a book is one of the ways we share our unique expereinces, privileges, opportunities, gifts, and talents with the world. With this comes many benefits as well.
What does writing a book entail? How do you start the book, and fill it with meaningful content? How will you structure and package the book so that others would want to read it? When you have written the book, how do you get it out to the world? What are the various stages involved and your publishing options? At this workshop you will have the opportunity to have answers to these questions.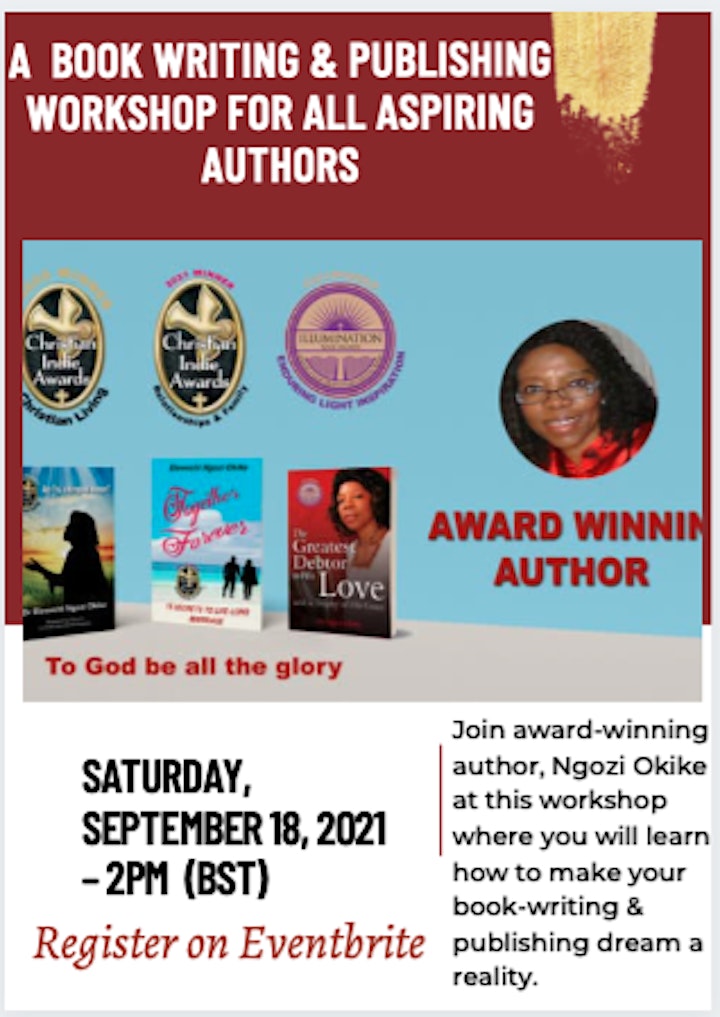 Professor Elewechi Ngozi Okike is the founder and CEO of the Academy for Excellence in Education (AFEXED), the Director of Assurance Publications Limited, and President of AFEXED Coaching Academy (ACA). She is an award-winning author, who has successfully published 11 non-fiction books, and numerous professional and academic publications. Excellence is her watchword, and she has a strong passion to inspire and empower people. This workshop will enable many participants to realise their dream of writing and publishing a book. Elewechi is not only concerned about making a difference in the lives of others, but she is also motivated by their successes and achievements. Our events are geared towards empowering, motivating, training and equipping attendees with relevant skills to achieve their full potential and become champions, leaders, and agents of change. Attendees at our events over the years have seen their lives radically transformed. At AFEXED we provide bespoke courses, training and coaching for individuals, businesses, and organisations of all sizes within the public and private sectors. We promote innovation and creativity in the curricula and equip students at all levels with relevant skills for the world of work.