Description
RETHINK PRESS BOOK WRITING RETREAT
Norfolk – From 6.30pm Tuesday 30th October to 5pm Friday 2nd November
We've recently completed our first Book Writing Retreat, with eight authors working with a team of four Rethink Press coaches (Lucy, Joe, Mike and Verity) over three days at a luxury hotel & spa in the beautiful Norfolk countryside.
The authors have had a brilliant time (and so have we), refining their concepts and moving their books further along than they thought would be possible. Each of them had a personalised schedule for the kind of coaching and development they needed, along with time for writing, that allowed them to get the most out of their time with us.
"The Book Retreat surpassed my expectations. I made significant progress and the support of the world class Rethink Team was excellent. We had considerable input throughout as required, and a great environment to get to the writing." Dan Janes
We've booked our next retreat at the Barnham Broom Hotel and Spa (it's over Halloween so assume an obligatory joke about ghost-writing!), and there are just eight spaces for authors who really want to commit to getting their books out into the world and working for them, their brand and their business. If you are one of those, this is what you'll experience: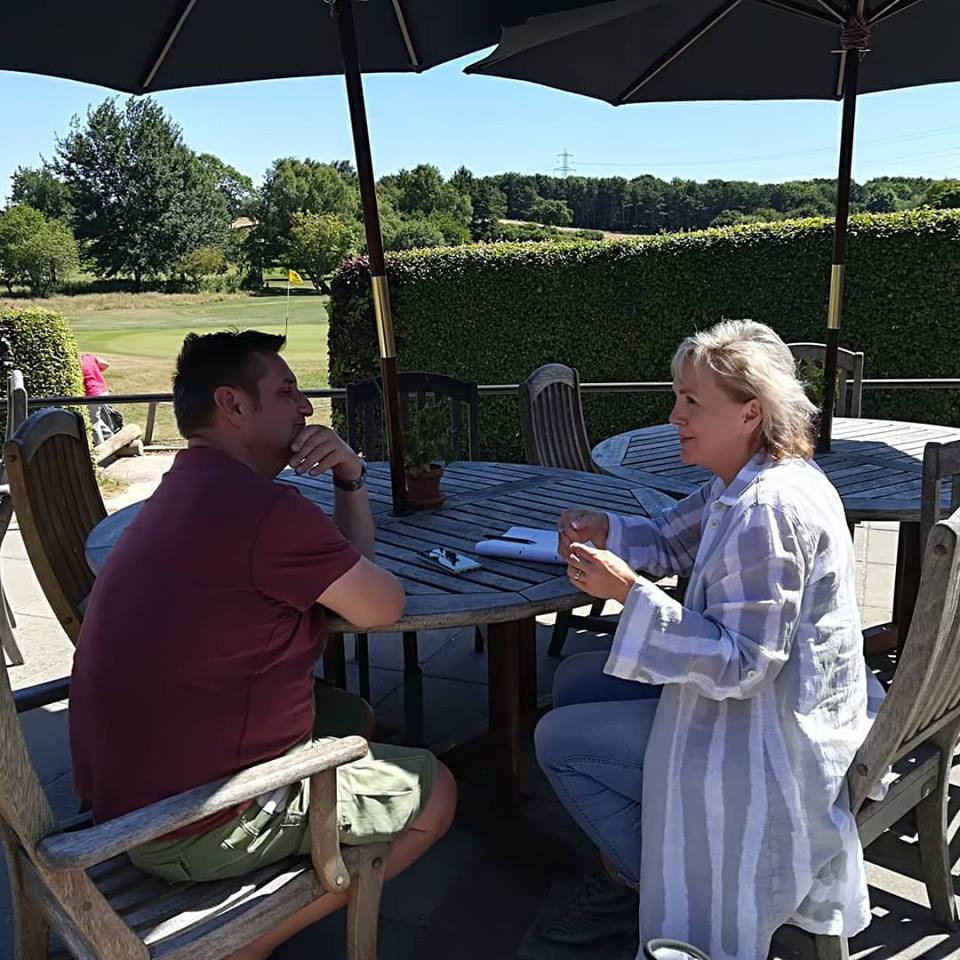 ARRIVAL: You arrive at Barnham Broom on Tuesday evening for a meet-up, delicious buffet supper and introduction to the coaches and authors. After that, and throughout the retreat, you'll be able swim in the pool, play tennis, work out in the gym or use the spa (the Thai foot massages are to die for) before retiring to your comfortable and peaceful room.
"This is the most unique experience and so amazing to see Lucy, Joe, Mike and Verity bring to life our books in the most fun, elegant way ! Huge thanks." Barbara McNaughton Khattri
DAY ONE: For those who need it, Wednesday will be for positioning and planning. After breakfast, those at the start of their journey or needing to revisit will have a BookPlan session with Lucy, positioning and structuring their book. Mike and Verity will work one-to-one on more advanced manuscripts and Joe will be working with everyone individually throughout the retreat on titles, sub-titles and initial cover concepts. We'll stop briefly for a buffet lunch and by 5pm, you'll be amazed at how much closer your book is to the finish line. The evening is yours to eat in the hotel or locally, use the spa, or to keep writing.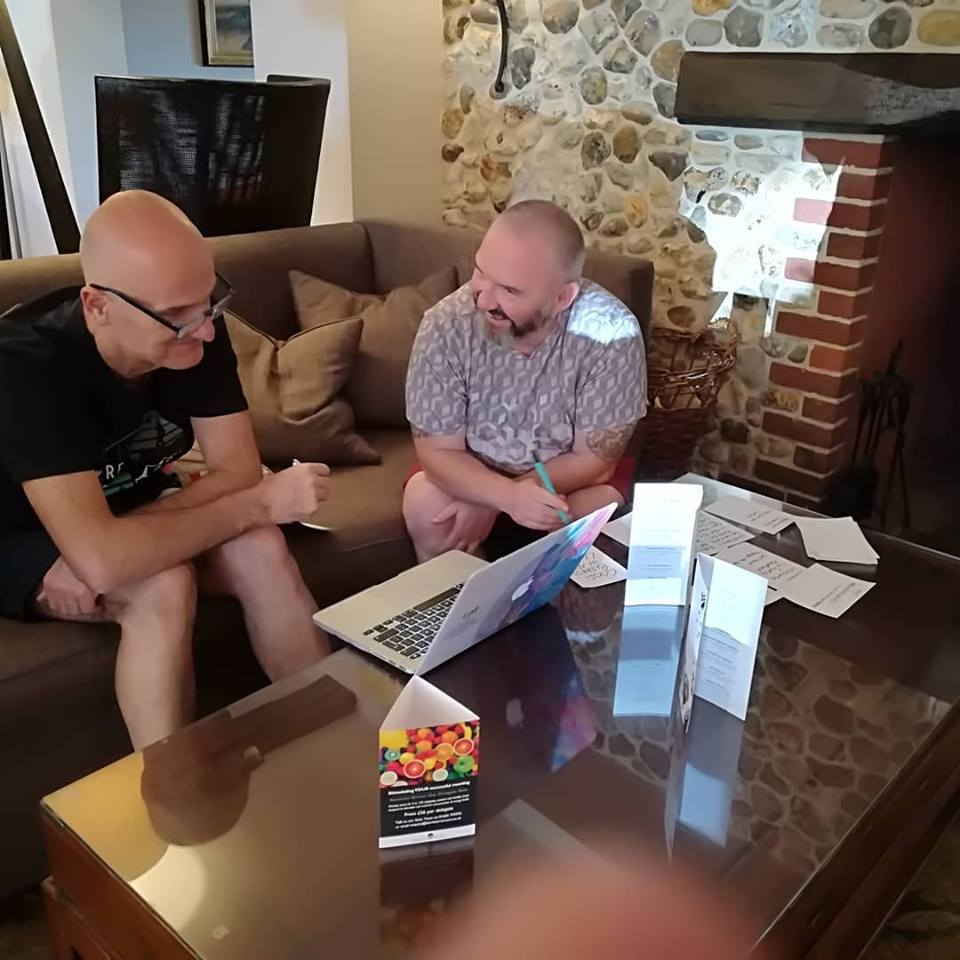 "Fantastic Book Retreat with the wonderful Rethink Press team. Great bunch of people and a job well done!" Lisa Roberts Zevi
DAY TWO: On Thursday, you can work individually with your choice of coaches in the Colton Room, write in your own bedroom, and use the lounge, bar, or terrace as breakout spaces. We'll de-brief over a buffet lunch and celebrate your progress together over a three-course dinner in the hotel in the evening.
DAY THREE: Friday is for writing and checking in with coaches. We'll have lunch together and give any final guidance before you leave at whatever time suits you.
FOLLOW-UP: After the retreat, Lucy will check in with you to give advice and encouragement, and generally keep in touch with your progress.
"I highly recommend the book retreat - everything about it was absolutely perfect!" Cheryl Penry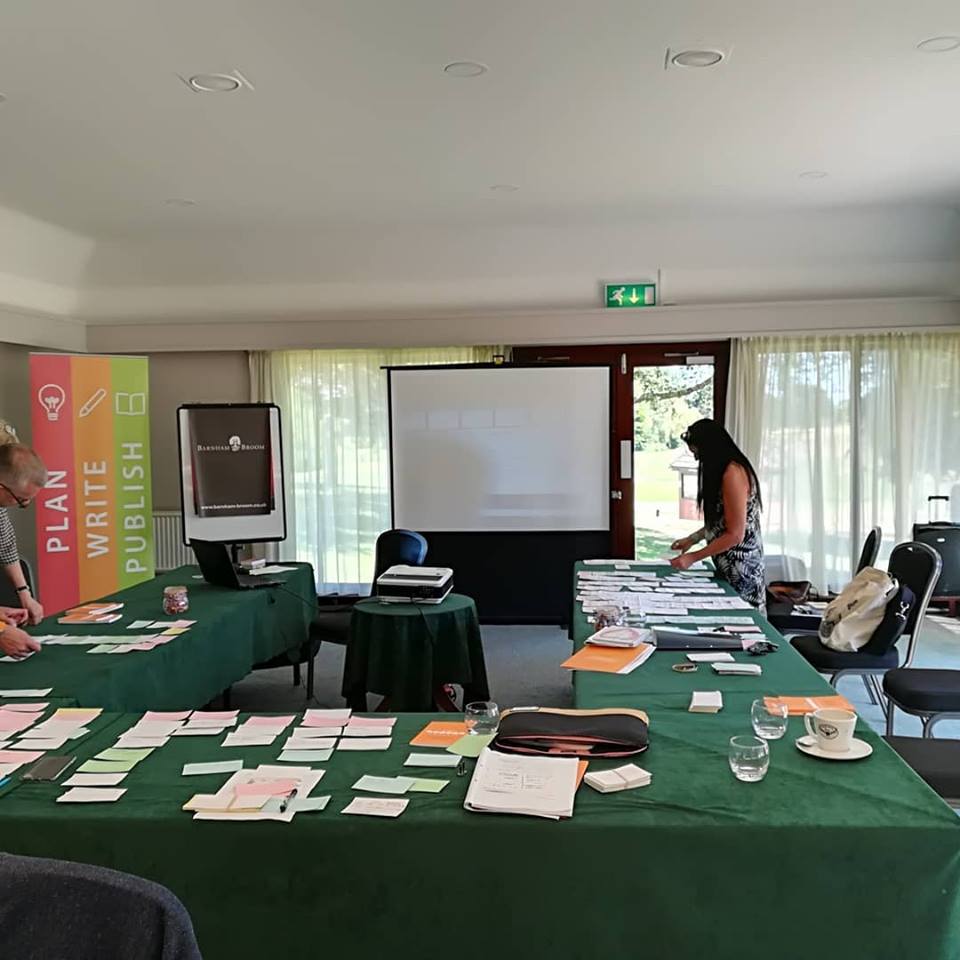 Total cost, for three nights' accommodation and constant, delicious food (throughout, except Wednesday night), use of the sports and spa facilities, and all the bespoke book and writing coaching you need over three days is £1,750 + VAT. (To pay in instalments email lucy@rethinkpress.com)