BookCafé Online Author Event for Book Week Scotland
About this event
We are delighted to announce that Scottish novelist, Jane Alexander will be reading from her recently published short story collection, The Flicker Against the Light, for our Book Week Scotland BookCafé November session.
Ms Alexander is the author of two highly-acclaimed novels; she completed her PhD in 2018 and is currently a lecturer at the University of Edinburgh. Her fascination for and study of the uncanny makes her the perfect guest for the current socio-political climate, and we are very excited to welcome her.
This session will take place online (so we can accommodate a greater number of you) via Teams, and the link/invitation will be available once the booking via Eventbrite is made. It helps if you can download the app, but it works (just not quite as well) via the link.
As always at BookCafé, we pick stories from across the globe and through time, seeking connections with the writing which may be brand new or long forgotten, celebrating women's writing and lives.
We look forward to seeing you.
Please note, BookCafé is a women-only event with inclusivity as per the Glasgow Women's Library statement HERE.
A review of Alexander's short story collection from Amazon:
5.0 out of 5 stars
An extraordinary collection of stories
Reviewed in the United Kingdom on 10 August 2021
This is an extraordinary collection of stories by a writer in complete control of her medium. Although the stories deal with complex technological and futuristic ideas, they are at the same time grounded in a world realised in vivid sensual detail. Obviously the product of a fine intellect, they are also at times profoundly moving. 'Candlemaker Row' brought me close to tears. Alexander knows how to use the power of the unspoken to generate a sense of the uncanny which is often disturbing. As readers we have to work with these stories, but they are worth the effort, full of imaginative power and beautifully written. The accompanying essay about the uncanny was a bonus, often enlightening, and sending this reader back to the stories for an enriched second read.
Jeannette King, Professor of Contemporary Women's Writing, University of Aberdeen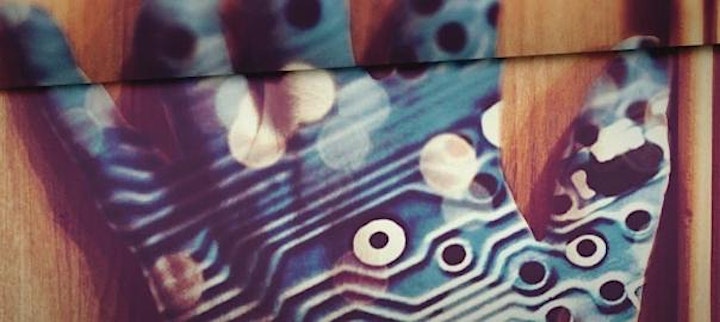 Cover art for The Flicker Against the Light