BookCLUB: How to Succeed on Social Media and Build your Own Brand
Description
BookCLUB: How to Succeed on Social Media and Build your Own Brand
Do you have a hobby you wish you could indulge in all day? An obsession that keeps you up at night? Now is the perfect time to take that passion and make a living doing what you love. In the book "Crush It!", by Gary Vaynerchuk, he reveals why NOW Is the Time to Cash In on Your Passion, and he shows you how to use the power of the Internet to turn your real interests into real businesses.
Announcing the next Leamington BookCLUB - Books, Beer, Wine and a Buffet evening!
In this session we'll be talking about our next Book and introducing the revolutionary principles it teaches on how to build your personal brand:
Why Passion Is Everything

How Success Is in Your DNA

How to Build Your Personal Brand

Why there's a a Whole New World wiating for you

How to Create Great Content

How to Choose Your Platform

Why you need to Keep It Real ... Very Real

How to Create a Community

The Single Best Marketing Strategy Ever

How to Make the World Listen

How to Start Monetizing

How to Roll with It

And why Legacy Is Greater Than Currency
Those who come along will get a copy of this poweful book.
What's the point of a BookCLUB?
It's the unfortunate truth that your business will never outgrow you. In fact it will be hampered, limited, constrained and restricted by you… because of the knowledge you've yet to acquire.
"Where you'll be in the next 5 years will depend on the people you meet, the books you read and the actions you take"
The only place Earning comes before Learning is in the dictionary.
I've bought shiny new books in the past. They weren't cheap. And I put them on the shelf with every intention of reading them. And there they stayed. Gathering dust. Ever done that yourself? Of course you have.
I honestly wish that I could place a book under my pillow and absorb the contents overnight. It would make business so much easier.
A book… not a PDF, blog or website article. A paper based, old fashioned, traditional page turning book. One you can take with you anywhere and you don't need to recharge. You can highlight your favourite passages and scribble notes in the margins.
In my experience I've found that my most profound learnings have been from books. Lessons that have stayed with me my entire life.
My best profitable ideas have sprung from those pages.
Are you feeding your mind? Are you growing and becoming the person you need to be in order to run a tremendously successful business? When was the last time you read a business book from cover to cover?
Are you learning from people who are masters of their sector? People who've been there and done that. Made the mistakes, learned from them, and shared their learning in books.
Life's too short to make all the business mistakes yourself. It's massively better to discover the errors made by other business owners than to repeat them.
If you're reading books, are you reading the RIGHT books? And are you reading them in the right sequence? Structured learning is essential, random education leads to large gaps in your expertise.
What are the reasons why you're not reading books?
I don't have the time
I can't get motivated
I don't know what to read
I dislike reading books
The point of BookCLUB is to:
Get you motivated to read books.
Get you reading the right books.
Get you reading the right books in the right sequence.
Make reading books fun!
The idea is that you get a book when attending the club and set aside some time each day to read from it and write down what you learned. When we gather the next month, all of the business owners who've read the book will relate the 3 main points of learning from the book and the 3 main actions that they've taken during the month as a consequence of reading the book.
Could you read a book on your own? Probably. But when you know you're going to be asked to comment on what you've learned in a meeting with other business owners, it makes you accountable for reading it.
It also makes the whole process of daily reading a lot more fun. You can enjoy different perspectives and knowledge that the other business owners experienced and have many BFO moments (Blinding Flashes of the Obvious).
The cost of BookCLUB is £37+VAT. This barely covers the cost of the book, drink and food. So it's a bargain. I run this club because I'm passionate about people educating themselves and driving their personal growth.
The schedule:
18:45 Arrive and grab a drink from the bar and find the group.
19:00-19:15 Mingle with fellow business owners and fans of self development.
19:15-19:45 The 3x3x3 Learning Session.
19:45-20:45 A dynamic interactive session on the book that we'll be reading. This will transform the way you think of yourself and your business. Forever.
20:45 End of evening networking.
So register today by
clicking on the green Register button at the top of this page
for this fabulous opportunity to get a free business book and attend an inspiring event.
What people are saying about BookCLUB…

Why would you not want to invest a couple of hours to improve your business and success? It will make a huge difference. Thank you for the opportunity.
Graham Black – Director – Tandem Projects
Very impressed with Paul's BookCLUB. A great group of people and some valuable learnings for me as a business owner. I liked the tips on what you should do through the Sales Process.
Katherine Attreed – Director – Atkat Marketing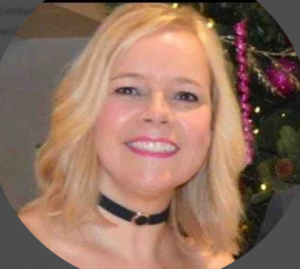 Paul is a vibrant engaging coach who encourages interaction amongst his audience. Enjoyable and full of useful tips and nuggets that help you sell yourself better.
Sacha Mathers – Operations Manager – Cooper Solutions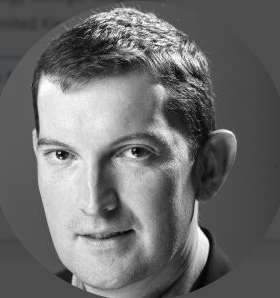 BookCLUB is about so much more than the book; although they are great also!
George Holmes – Director – Idvallo Solutions