BookCLUB: Pre-Suasion - A seminar on the 6 Principles of Persuasion
Description
BookCLUB: Pre-Suasion - A seminar on the 6 Principles of Persuasion!
Researchers have been studying the factors that influence us to say "yes" to the requests of others for over 60 years. There can be no doubt that there's a science to how we're persuaded, and a lot of the science is surprising.
Announcing the next Leamington BookCLUB - Books, Beer, Wine and a Buffet evening!
In this session we'll be talking about our next Book and introducing the revolutionary principles it teaches on the Art of Persuasion:
Reciprocity - people are obliged to give back to others the form of a behavior, gift, or service that they have received first. Does the giving of a mint at a restaurant have any influence over how much tip you're going to leave them?

Scarcity - people want more of those things they can have less of. It's not enough simply to tell people about the benefits they'll gain if they choose your products and services.

Authority - This is the idea that people follow the lead of credible, knowledgeable experts. What science is telling us is that it's important to signal to others what makes you a credible, knowledgeable authority before you make your influence attempt?

Consistency - People like to be consistent with the things they have previously said or done. Consistency is activated by looking for, and asking for, small initial commitments that can be made.

Liking - People prefer to say yes to those that they like. But what causes one person to like another? Persuasion science tells us that there are three important factors.

Consensus - Especially when they are uncertain, people will look to the actions and behaviors of others to determine their own. Rather than relying on our own ability to persuade others, we can point to what many others are already doing, especially many similar others.
Those who join the BookCLUB will get a copy of this incredible book.
What's the point of a BookCLUB?
It's the unfortunate truth that your business will never outgrow you. In fact it will be hampered, limited, constrained and restricted by you… because of the knowledge you've yet to acquire.
"Where you'll be in the next 5 years will depend on the people you meet, the books you read and the actions you take"
The only place Earning comes before Learning is in the dictionary.
I've bought shiny new books in the past. They weren't cheap. And I put them on the shelf with every intention of reading them. And there they stayed. Gathering dust. Ever done that yourself? Of course you have.
I honestly wish that I could place a book under my pillow and absorb the contents overnight. It would make business so much easier.
A book… not a PDF, blog or website article. A paper based, old fashioned, traditional page turning book. One you can take with you anywhere and you don't need to recharge. You can highlight your favourite passages and scribble notes in the margins.
In my experience I've found that my most profound learnings have been from books. Lessons that have stayed with me my entire life.
My best profitable ideas have sprung from those pages.
Are you feeding your mind? Are you growing and becoming the person you need to be in order to run a tremendously successful business? When was the last time you read a business book from cover to cover?
Are you learning from people who are masters of their sector? People who've been there and done that. Made the mistakes, learned from them, and shared their learning in books.
Life's too short to make all the business mistakes yourself. It's massively better to discover the errors made by other business owners than to repeat them.
If you're reading books, are you reading the RIGHT books? And are you reading them in the right sequence? Structured learning is essential, random education leads to large gaps in your expertise.
What are the reasons why you're not reading business books?
I don't have the time
I can't get motivated
I don't know what to read
I dislike reading books
I've got some exciting news... A FREE book for you.
At the next BookCLUB in Leamington in the upstairs conference room at the Star and Garter I'll be giving away a FREE book to the first 7 people who register that will change your business forever (it cost me £10.49 per copy plus post and packing).
The free book is yours to keep regardless of whether you join the club. If you decide to join you'll get access to 60 minutes of exclusive business videos that can't be bought and an additional free surprise book. The BookCLUB costs ninety seven pounds per month (pus VAT), there's no obligation to join but you'll be missing out if you don't.
The point of BookCLUB is to:
Get you motivated to read books.
Get you reading the right books.
Get you reading the right books in the right sequence.
Make reading books fun!
The idea is that you get a book when attending the club and set aside some time each day to read from it and write down what you learned. When we gather the next month, all of the business owners who've read the book will relate the 3 main points of learning from the book and the 3 main actions that they've taken during the month as a consequence of reading the book.
Could you read a book on your own? Probably. But when you know you're going to be asked to comment on what you've learned in a meeting with other business owners, it makes you accountable for reading it.
It also makes the whole process of daily reading a lot more fun. You can enjoy different perspectives and knowledge that the other business owners experienced and have many BFO moments (Blinding Flashes of the Obvious).
The first time you come along its free. So register now by clicking on the Register Now button at the top or bottom of this page and you can have the book for free when you come along.
The schedule:
18:45 Arrive and grab a drink from the bar to bring upstairs.
19:00-19:15 Mingle with fellow business owners who are growing their businesses.
19:15-19:45 The 3x3x3 Learning Session.
19:45-20:45 A dynamic interactive session on the next book that we'll be reading. This will transform the way you market yourself and your business. Discover the 6 Principles and Laws of Persuasion.
20:45 End of evening networking.
Important:
I really hate it when you go along to an event and it's 20 minutes of information and then 90 minutes of hard selling. I guarantee that this won't happen at BookCLUB. In fact, it's okay to enjoy the evening and not join. It's perfectly okay to say "No". Just please read the book we've given you as a gift. That's all I ask.
So register today by clicking on the green Register button at the top of this page for this fabulous opportunity to get a free business book and attend an inspiring event.
What people are saying about BookCLUB…

Why would you not want to invest a couple of hours to improve your business and success? It will make a huge difference. Thank you for the opportunity.
Graham Black – Director – Tandem Projects
Very impressed with Paul's BookCLUB. A great group of people and some valuable learnings for me as a business owner. I liked the tips on what you should do through the Sales Process.
Katherine Attreed – Director – Atkat Marketing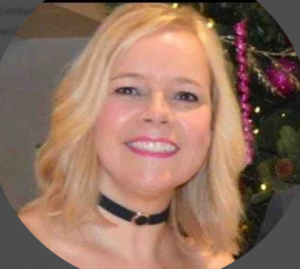 Paul is a vibrant engaging coach who encourages interaction amongst his audience. Enjoyable and full of useful tips and nuggets that help you sell yourself better.
Sacha Mathers – Operations Manager – Cooper Solutions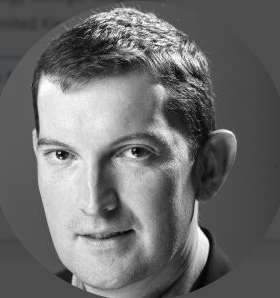 BookCLUB is about so much more than the book; although they are great also!
George Holmes – Director – Idvallo Solutions