BookMachine Barcelona con Julieta Lionetti

Wednesday, 25 September 2013 from 19:00 to 22:00 (WEST)
Event Details
BookMachine Barcelona is sponsored this month by the Globalbook.

Plug in to Publishing:
BookMachine.me global launch night.

About

To celebrate the launch of BookMachine's new global hub for the publishing industry, BookMachine.me, we're hosting 6 events, in 6 cities, all on one night. We're in London, New York, Oxford, Brighton, Barcelona & Toronto.

Your speaker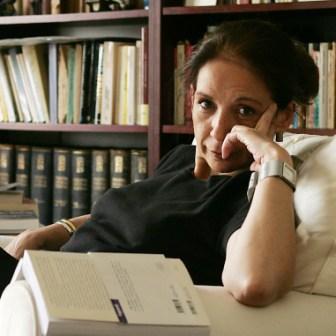 Julieta Lionetti, Consultant

Julieta has more than 20 years experience in the book industry. An international trade publisher until 2007, she has embraced the digital (r)evolution from its inception. Currently, she consults with both tech companies and traditional publishers. You can find her on Twitter.

Julieta's talk: "On How Freakin' Techies Taught Me To Love Literature Again".

Your host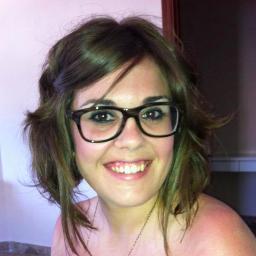 Maria Cardona is the founder of BookMachine Barcelona. Maria is Marketing and Digital Manager at Malpaso Ediciones, as well as founder of mmcardona, a consultancy on digital and marketing for publishers. You can find her on Twitter as @mmcardona.

A word from this month's sponsor
Globalbook is the first independent ICT platform that provides the actors of the book sector with information, services and innovative tools for the management of processes of production, comercialization and distribution of its editions.
Globalbook, through various ICT tools, becomes a facilitator of innovation across the entire value chain of the book: Publisher - Distributor - Bookseller - Reader.
FAQs
Who goes to BookMachine events?
The idea is that people working in and around the book publishing industry meet up in an informal environment to develop ideas and make new contacts. You'll find designers, editors, publishers, marketeers, sales professionals. Then there's book lovers and writers. And not to forget, a few app developers, games designers and publishing students.

What happens there?
There are free drinks for early-birds, so people tend to show up on time and mingle with each other before the talk starts. Event hosts are there to introduce people to each other, so let us know beforehand or on the evening if there's anyone specific you'd like to meet.
The talk itself will last for about 20 minutes, followed by a 10 minute Q&A with the speaker and plenty of time to meet others afterwards.

What happens afterwards?
The following day, you can check out profiles of anyone you've met on BookMachine.me, there's often post- event discussion on the #BookMachine hashtag and photos are posted on our Facebook page within the week.
----

Sobre BookMachine

Para celebrar el lanzamiento internacional de BookMachine, y el hub BookMachine.me, vamos a celebrar 6 eventos, en 6 ciudades el mismo día. Estamos en London, Nueva York, Oxford, Brighton, Barcelona y Toronto.

La charla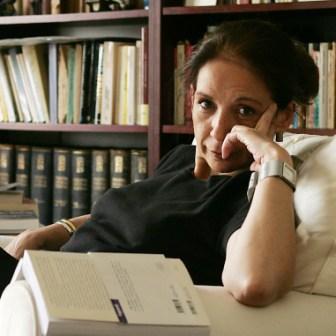 Julieta Lionetti, consultora
Con más de 20 años en el sector editorial, Julieta Lionetti fue una editora tradicional hasta 2007. Desde 2001, ha dedicado su tiempo y experiencia a los ebooks y la (r)evolución digital. Actualmente se desempeña como consultroa, tanto de empresas tecnológicas ligadas al libro como de editoriales tradicionales que abrazan el cambio. Búscala en Twitter.
La charla de Julieta: "De cómo los malditos ingenieros me enseñaron a amar la literatura de nuevo".

La organización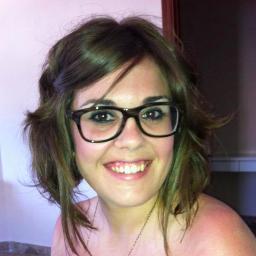 Maria Cardona es la fundadora de BookMachine Barcelona. Maria también lleva el departamento de Marketing y Digital en Malpaso Ediciones, además de haber montado una consultoría para editoriales mmcardona. En Twitter es @mmcardona.

Unas palabras del patrocinador
Globalbook es la primera plataforma TIC independiente que proporciona a los actores del sector del libro información, servicios y herramientas innovadoras de los procesos de gestión de la producción, comercialización y distribución de sus ediciones.
Globalbook, mediante diversas herramientas TIC, se convierte en facilitadora de innovación en toda la cadena de valor del libro:
Editor - Distribuidor - Librero - Lector
FAQs
¿Quién acude a los eventos BookMachine?
La idea es que la gente que trabaja en el sector editorial se pueda encontrar en un ambiente informacion para desarrollar ideas y hacer nuevos contactos. Encontrarás de todo, desde diseñadores, hasta editores, marketing, comerciales... También gente que ama los libros y algunos escritores. Sin olvidarnos de lo que viene: desarrolladores de aplicaciones y juegos, así como estudiantes.
¿Qué es exactamente?
Es un lugar de encuentro, con una bebida de cortesía, una charla, y tiempo para hablar los unos con los otros y pasar un buen rato. Los organizadores están para ayudaros a conoceros los unos a los otros, así que avísanos si hay alguien que te interese que te presentemos.
La charla dura unos 20 minutos con 10 minutos extra para preguntas, y un par de horas más para charlar y beber.
¿Y después?
El día después podrás encontrar a todos los que conociste la noche anterior en BookMachine.me, también puedes seguir el debate a través de hashtag #BookMachine y ver las fotos en nuestra página de Facebook.
Attendee List
Sort by:

Date

|

First Name

|

Surname
When & Where

Mutuo Centro de Arte
5 Carrer Julia Portet
08002 Barcelona
Spain


Wednesday, 25 September 2013 from 19:00 to 22:00 (WEST)
Add to my calendar
Organiser
BookMachine is an informal community for the people who make publishing happen. 
Read bookmachine.org for event news, views and publishing tips.