Description
Thanks to our sponsors this month: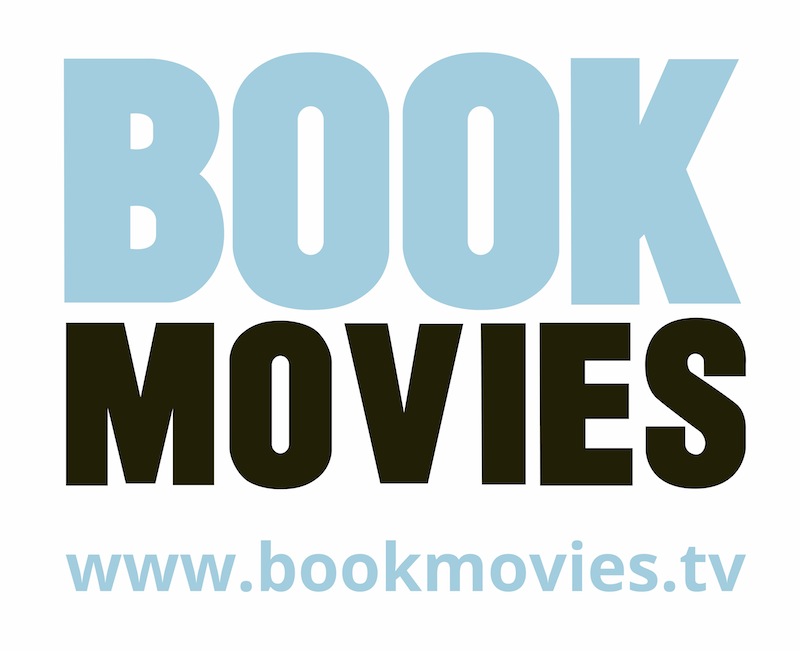 BookMachine is coming to Barcelona on the 3rd July! If you work in publishing and live in Barcelona, we're pleased to say that Maria Cardona will be hosting the second BookMachine Barcelona shindig.
If you aren't sure what to expect, you can check out reviews from Daniela Nava (The Naked Editor), Felice Howden (Little, Brown) and Elizabeth Warren (Hodder Education).
The evening will kick off from 19:00 and there'll be a free drink (thanks to our sponsors BookMovies) for folks who show up early. At 19:30 Arantxa Mellado will give a short talk about 'Globalization as as the best way for making business in this new digital era' with a special focus on how to arrive to the Spanish-speaking marketing in the US.

Who goes to BookMachine parties?
Well, a combination of people really. First of all you've got publishing professionals - designers, editors, publishers, marketeers, sales professionals. Then there's book lovers and writers. And not to forget, a few app developers, games designers and publishing students.
What do you actually do?
The best ingredients for a good party are simply a great venue, chatty people and some drinks. Don't worry if you don't know anyone - it's always a friendly crowd!
You'll be able to see the list of attendees below, as folks sign up - be sure to let us know if there's anyone particular you'd like to meet; and we'll happily 'do the intros'.
Can't wait to see you then!
BookMachine Barcelona con Arantxa Mellado

¡BookMachine llega a Barcelona el 3 de julio! Si vives o trabajas en la ciudad condal, no te puedes perder la segunda fiesta Bookmachine Barcelona, organizada por Maria Cardona.
Si no estás muy seguro de qué se trata, échale uno ojo a las opiniones de Daniela Nava (The Naked Editor), Felice Howden (Little, Brown) y Elizabeth Warren (Hodder Education).
El evento empezará a las 19h con una caña gratis para los que lleguéis pronto, (gracias a nuestro sponsor BookMovies) y a las 19.30h, Arantxa Mellado dará una pequeña charla sobre la globalización como motor para hacer negocios en la era digital, con especial atención al mercado hispanohablante de Estados Unidos.
¿Quién viene a las fiestas BookMachine?
En realidad, gente de todo tipo. Desde luego, no podemos faltar todos aquellos que trabajamos en el mundo editorial –editores, diseñadores, marketing, prensa, ventas, etc.–, pero también escritores y cualquier interesado en el mundo del libro. Ah, y sin olvidarnos de algunos (pocos) desarrolladores de apps, videojuegos y estudiantes de masters o talleres de edición.
¿Qué hacemos?
Ponemos los ingredientes para montar una fiesta divertida: un buen espacio, gente interesante y algunas bebidas. No te preocupes si no conoces a nadie: ¡somos muy simpáticos!
Puedes ver la lista de quién vendrá así como se vayan apuntando aquí mismo. No te olvides de decirnos si quieres conocer a alguien en particular, estaremos más que encantados de hacer las presentaciones.
¡Os esperamos!
BookMachine Barcelona amb Arantxa Mellado

BookMachine arriba a Barcelona dia 3 de Julio! Si treballes o vius a la ciutat comptal no et pots perdre la segunda festa Bookmachine Barcelona, organitzada per Maria Cardona.
Si no estàs molt segur de què es tracta, fes un cop d'ull a les opinions de Daniela Nava (The Naked Editor), Felice Howden (Little, Brown) i Elizabeth Warren (Hodder Education).
Començarem a les 19h amb una canya gratis per als que arribeu més d'hora (gràcies el nostre sponsor BookMovies), i a les 19.30h Arantxa Mellado farà una petita xerrarda sobre la globalització com a motor per fer negocis a l'era digital, amb especial atenció al mercat hispanoparlant dels Estats Units.
Qui ve a les festes Bookmachine?
En realitat, gent de tot tipus. És clar que no hi podem faltar tots els que treballem al món editorial –editors, dissenyadors, màrqueting, premsa, vendes, etc.–, però també escriptors i qualsevol que estigui interessat en el món del llibre. Ah, i no ens oblidem d'alguns (pocs) desenvolupadors d'apps, videojocs i estudiants de màsters o tallers d'edició.
Què fem?
Posem els ingredients per muntar una festa divertida: un bon lloc, gent interessant i beure. No et preocupis si no coneixes a ningú: som molt simpàtics!

Pots veure la llista de qui vindrà així com es vagin apuntant aquí mateix. No t'oblidis d'avisar-nos si vols conèixer algú en particular, estarem encantats de fer les presentacions.
Us hi esperem!
Connect online after the event!

Plug in to BookMachine.me, and join BookMachine attendees from around the world in our new online publishing hub.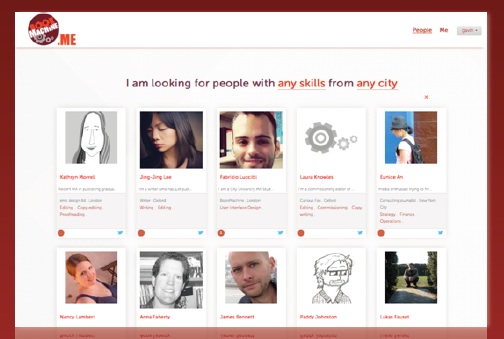 Everyone who comes along to BookMachine Barcelona will get an invite to our private Beta release.