Description
BookMachine and The Oxford Publishing Society present:
A Social Evening for Publishing People in Oxford with some wise words from Angus Phillips

Sponsored by:
When is it?
Head to the Jam Factory at 6.30pm on Thursday 27th March. It's free to turn up, just put your name on the list!

What will happen?

You'll be greeted by our team and introduced to some other Oxford publishing-types. There'll be free drinks for early-birds. Angus Phillips (Director, Oxford International Centre for Publishing Studies) will be the guest speaker sharing some words of wisdom!

And after the event?

Plug in to BookMachine.me, and join BookMachine attendees from around the world in the online publishing hub. Also, sign up to the Oxford Publishing Society's newsletter via the OPuS website: www.opusnet.co.uk!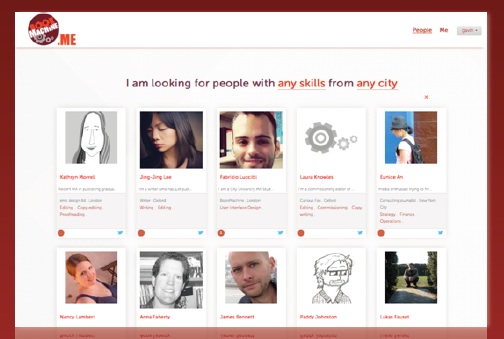 Who are the sponsors?
The Society for Editors and Proofreaders (SfEP) is a professional organisation based in the UK for the people who strive to make text accurate and clear. Over 1,500 members and associates provide a variety of editorial services to publishers and a wide range of other organisations and individuals. The SfEP promotes high editorial standards and works to uphold the professional status of editors and proofreaders.
It's time to stop building one-off apps and put in place a practical app production workflow. Padify by Contentment gives you a simple way to package your backlist into apps for a global audience.
Have questions about BookMachine-Opus Social in Oxford? Contact Charly@bookmachine.co.uk
Organizer of BookMachine-Opus Social in Oxford