Location
House Bar
Blue Boar Street
Oxford
OX1 4EE
United Kingdom
Description
BookMachine is back in town! Our fine Oxford host, Charly Ford, has booked the House Bar for 27 June for more mingling with publishing folks.
This time our top speaker is Tim Oliver, Head of Digital Publishing Unit at Macmillan Education.


This month's sponsor is:

The evening will kick off from 6:00 and there'll be a free drink (thanks to our sponsors emc design) for those who show up early.
At 7:30pm Tim Oliver will give a short talk about running a digital publishing department.
This is also BookMachine Oxford's first birthday party so we're looking forward to celebrating one whole year of fantastic BookMachine events in Oxford! As an added bonus, House Bar will have happy hour running until 9pm.


Who goes to BookMachine parties?
Well, a combination of people really. First of all you've got publishing professionals - designers, editors, publishers, marketeers, sales professionals. Then there's book lovers and writers. And not to forget, a few app developers, games designers and publishing students.
Connect online after the event!

Plug in to BookMachine.me, and join BookMachine attendees from around the world in our new online publishing hub.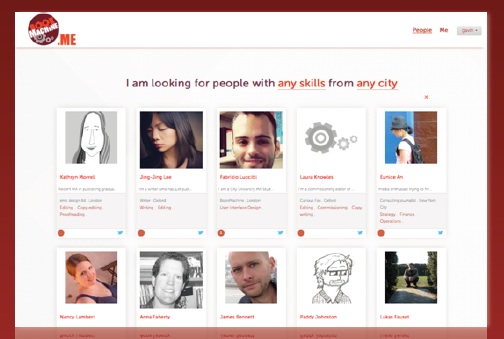 Everyone who comes along to BookMachine Oxford will get an invite to our private Beta release.

We hope to see you in Oxford!