Description
The Big Book Of Me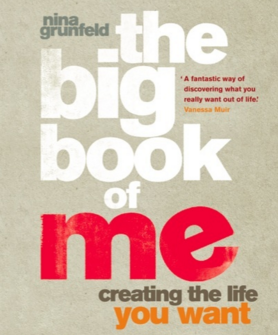 The Big Book of Me was Nina's first personal improvement book. Practical and easy to use, it's a step-by-step programme to help you discover who you are and what you want from your life. According to Nina, each of us has our own unique talents and skills which she wants us to find and use. By the end of the book you'll feel inspired to move forward. The Big Book of Me is a visually beautiful book, reflecting Nina's training as a graphic designer.
The Big Book of Me impressed me so much that I decided to live the rest of my life making use of my own skills... thank you for writing that book! O Seddon

Buy your signed copy now!
How To Get What You Want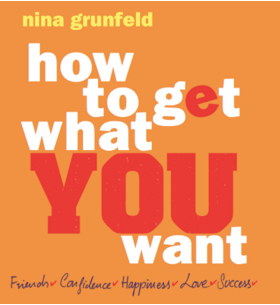 How To Get What You Want was written for young people, to help them know who they really are and what they can truly accomplish.
It covers all of our favourite themes – confidence, values, identity, success – in a fun and easily accessible way. We hear from parents that they're enjoying it as much as their children.
Basically, if you're still asking questions about how to get what you want from life, you'll love it.
Buy your signed copy now!
The Life Book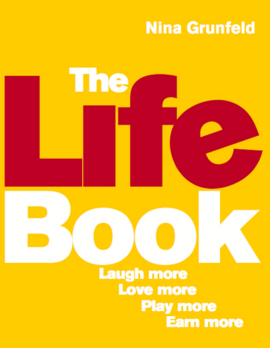 The Life Book is a personal advisor for a good life.
An introductory section for each area of your life helps you to clarify the questions you may have and leads you to alphabetically arranged entries that give you a more useful perspective – no matter what life is throwing at you.
From body language and confidence to loneliness and upping your achievements, it's a guru of your own to turn to for any question. What could be better?
Buy your signed copy now
Postage and Packaging
UK- £2.75
Europe- £5.10
Outside Europe- £8.48
Note: You must select the relevant postage and packaging and purchase this at the same time as the book, otherwise, unfortunately your book cannot be delivered.