Description
Boom Cycle and EmFest are combining forces in aid of Mental Health Awareness Week 2019 and raising money and awareness for the mental health charity MIND!
Whether you get your kicks from riding the bike or chilling with a glass of vino and listening to some kick ass live music and comedy cabaret... WE HAVE IT ALL!
Join us for this year's BOOMFEST!
When
Friday 17th May 2019
Where
Boom Cycle Battersea, 1-3 Arches Lane, Battersea Power Station, London SW11 8AB

What's happening on the night
6:30pm 30 minute ride with the Awesome Anna
7:15pm Drinks Reception
8pm Live Music Performance
8:45pm Intermission
9:15pm Comedy Cabaret
Acts
Music performance by Mabes Music supported by Bethan Jakob
Comedy by Naomi McDonald and more...
Alcohol will be available for purchase and charity raffle tickets will be sold for some super fun and exciting prizes!
There are two types of tickets:
Spin & Sip (£20): This ticket includes your spot for a 30 minute Boom Cycle Ride, performance reception, comedy cabaret and a complimentary cocktail on arrival

Sing & Sip (£10) : This ticket includes your entry to the performance reception and comedy cabaret, as well as a complimentary cocktail on arrival
All proceeds of the evening goes to MIND - the mental health charity.
We look forward to seeing you on the 17th!
Team Boom Cycle & Team EmFest x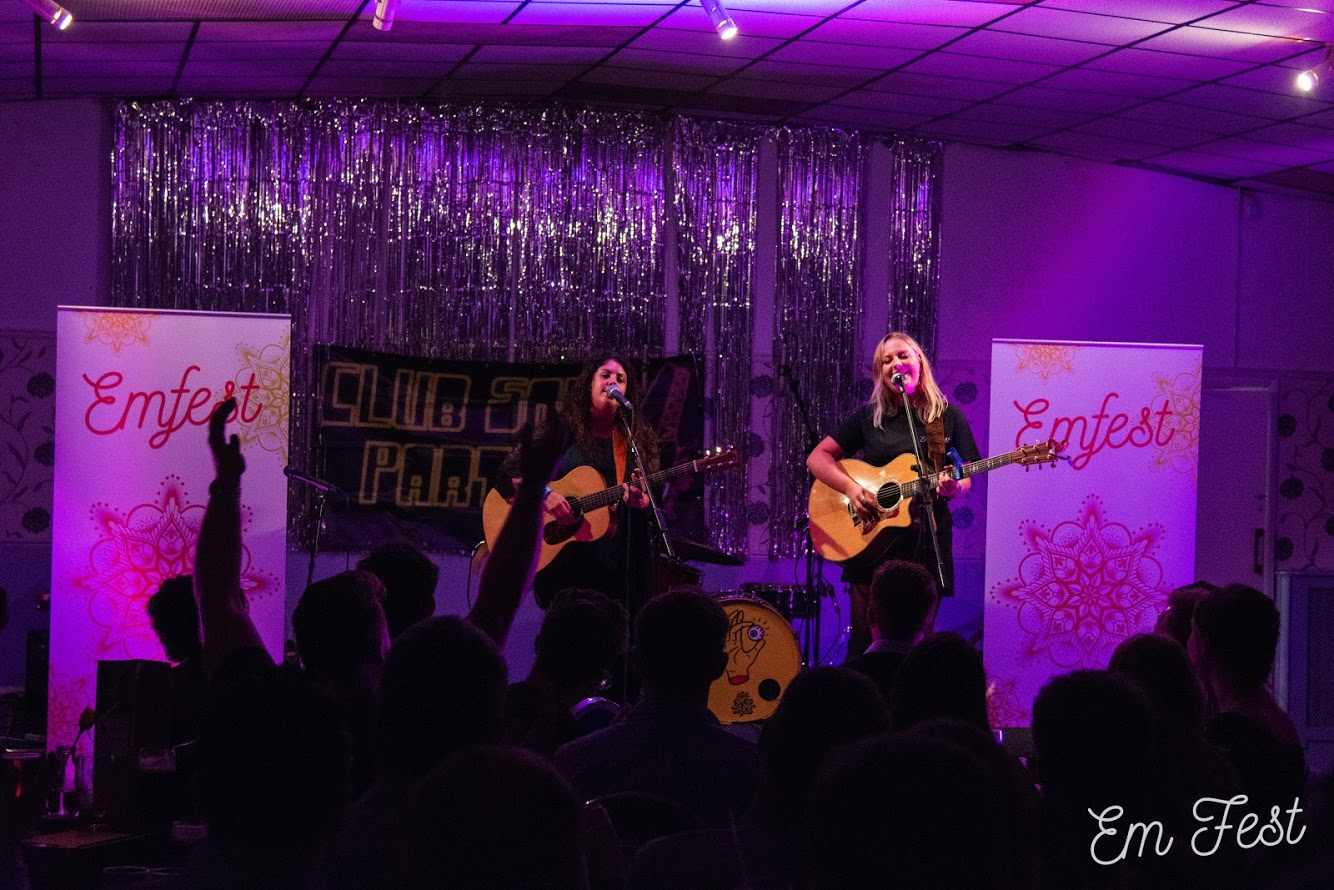 About EmFest
EmFest started as a small charity get-together evening featuring music and comedy, founded in the name of Emily Jakob who sadly passed away at the age of 21. Run by Beth Jakob and Nicky Kill, it has grown to be a successful, enlightening and hilarious event which has raised over £15,000 since it began.
EmFest now continues to grow in Emilys' name as we are coming up with more fun and charitable events to help raise awareness for such a worthy cause.
About MIND

We're Mind, the mental health charity. We believe no one should have to face a mental health problem alone. We're here for you. Today. Now. Whether you're stressed, depressed or in crisis. We'll listen, give support and advice, and fight your corner.
www.mind.org.uk
supporterservices@mind.org.uk
Mind - The Mental Health Charity Registered charity number 219830