Boom Cycle presents the 'Mindful Ride': A guided mindfulness journey on a bike! Get ready to let go and embrace your new powerful self.
About this event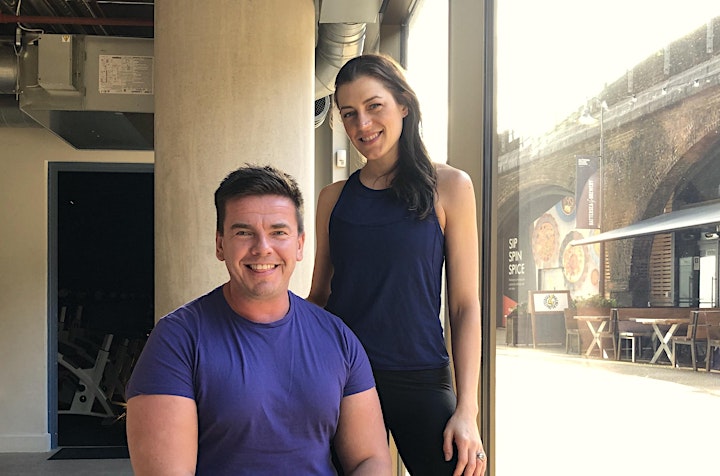 About EmotionMatters
EmotionMatters is London's leading therapy centre for mind and body wellness based in Marylebone and City of London, and also offers remote services. For more information, click here.
About CALM
The Campaign Against Living Miserably (CALM) is leading a movement against suicide — offering life saving services, provoking national conversation and bringing people together to empower everyone to reject living miserably and stand together against suicide.
On average,125 people in the UK take their own lives every week, with 75% of all suicide in the UK being male. CALM runs a free and anonymous helpline and webchat service from 5pm to midnight 365 days a year. CALM takes over 10,000 calls and webchats every month and, in 2018, directly prevented 675 suicides.
Alongside this life-saving service, CALM aims to create more action across society, against suicide through multi-award winning campaigns like Project 84, which succeeded in getting millions talking and the government appointing the UK's (and world's) first Minister for Suicide Prevention.
CALM also brings people together with collective action around interest points like running, football and art to drive cultural change and empower communities to better support the mental health and wellbeing of themselves and those around them.
Just £8 pays for a potentially life-saving call to CALM's helpline. For more information, visit thecalmzone.net.
About Mezcal Amores
A sustainable and conscious project inspired to share the passion and devotion to the roots of Mexico with their sustainable and award winning Mezcal.
About
Join us for the launch of Mindful Ride: Boom Cycle's innovative ride concept, in collaboration with EmotionMatters, in aid of CALM (Campaign Against Living Miserably).
Riders will embark on a guided journey of emotional self-regulation through mindfulness enhanced by the positive physical and mental effects of exercise. The aim of the ride is to deliver a mental health-focused, Boom Cycle experience that builds confidence and overall happiness in daily life. After the Mindful Ride, join us for complimentary delicious nibbles as well as refreshments provided by Mezcal Amores.
Details
Date: Saturday 25th January 2020
Time: Event will begin promptly at 1:30pm and will last for around 75 minutes (Please arrive 15 minutes before to check in , prepare for your ride and get to know the set up)
Location: Boom Cycle Battersea, 1&3 Arches Lane, Circus West Village, London SW11 8AB
Ticket: £25pp (£5 of each ticket will be donated to CALM), includes the Mindful Ride, shoe hire, use of towels/toiletries and post-ride nibbles and refreshments.