Unblock, unlock & unleash the future of media with WPP's Karen Blackett OBE, known for 'making advertising work better for people'.
About this event
*** THIS EVENT IS NOW ONLINE ONLY***
About Boom! Time:
2021 is a time for us to shape the future we want to see. And, we need to be inspired more than ever to Unblock, Unlock and Unleash our thinking and impact.
We're also tired, frustrated and short on time.
So, each month, Boom! Time will be 60 minutes of cultural stimulation and creative inspiration all wrapped up for you to indulge yourself in time well spent.
It's time to make your future happen.
It's time to create the impact you want to see.
It's time to be inspired and excited again.
This series is for the future makers by the future makers. Conversations with people who are fundamentally creating the future of their sectors and industries using the powerful Boom! Operating System of Unblock, Unlock, Unleash.
Karen Blackett OBE, will be interviewed by Scott Morrison, founder of the Boom!
MORE ABOUT SCOTT MORRISON 'the Boom'
Scott has a unique set of experiences working in, on or on the Board of some of the world's most recognised brands including Saatchi and Saatchi, Wieden and Kennedy, Nike, Levi's, Xbox, Activision and Diesel. He is now the founder of the Boom!
the Boom! is in the business of impact. We Unblock, Unlock and Unleash it creatively, commercially and culturally in people, teams and businesses. Globally.
*In booking a ticket, you are opting into the Fora Events mailing list. We would like to keep you informed about our upcoming events, but you will have the opportunity to unsubscribe from these emails at any time.
** Please note this event is being live streamed and recorded. In attending this event you give your permission to be included in both the live streaming and recording.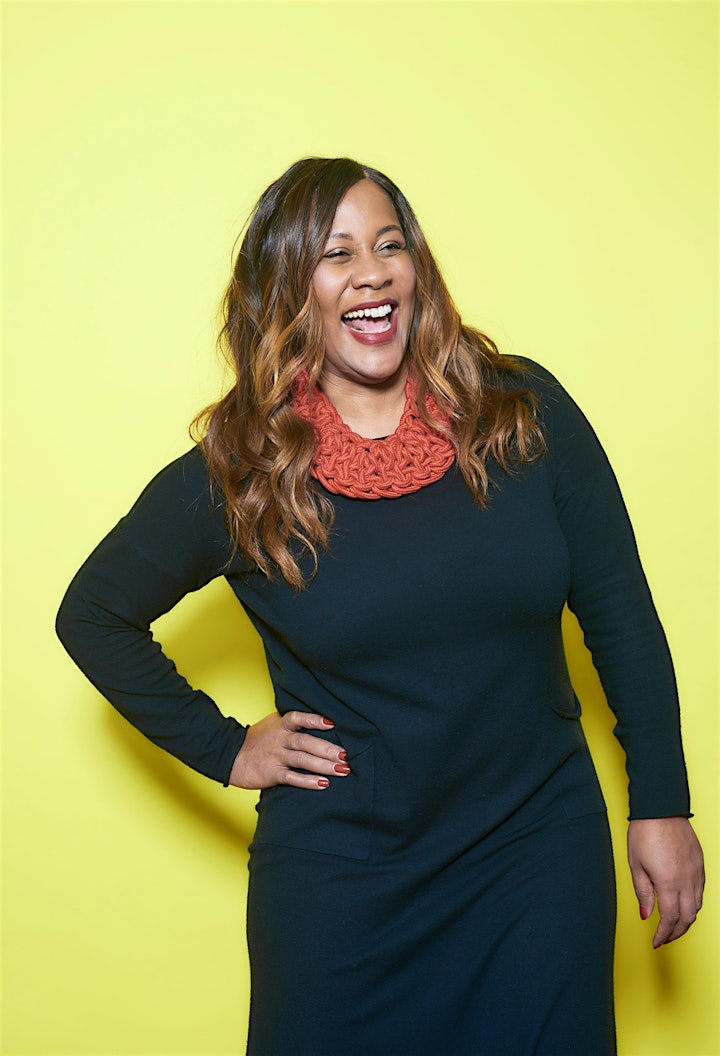 About Karen Blackett OBE
A proven and experienced business leader with a record of accomplishment in creating vibrant cultures, energising teams and consistently delivering business growth and success. Karen is known for her transformative work with large, multi-disciplined and diverse teams delivering consistent commercial success. Karen has extensive UK experience at a national and regional level, running offices in London, Manchester, Leeds, Birmingham, and Edinburgh, Ireland and across EMEA. Karen brings a different ingredient that creates the winning difference in business.
As of January 2018, Karen took on a newly created role as the first UK Country Manager for WPP, the world's largest communications network, overseeing 11,000 people across a number of well-known operating brands such as Ogilvy, Grey, VMLY&R and Wunderman Thompson. In this role Karen is responsible for delivering growth in WPP's 2nd largest market, with revenue of $2 billion.
In 2019 Karen was appointed a Non-Executive Director of the UK Cabinet Office. Karen was appointed as CEO of GroupM U.K, the world's leading media investment company, in April 2020 – an additional role to her WPP UK Country Manager responsibilities. In November 2020 Karen featured in one of the Top 100 Great Black Britons
Organiser of Boom! Time with Karen Blackett OBE, MD of WPP
Fora is re-imagining the way a working environment can support ambitious, innovative and high growth businesses. We curate the best elements of co-working, flexible offices, private members clubs and dynamic events spaces. The result is a portfolio of premium workspaces that support the needs and ambitions of some of the most exciting businesses in the world, through driving productivity, wellbeing and community.