Refund policy
Contact the organizer to request a refund.
Eventbrite's fee is nonrefundable.
Boom! Dance Parties and Morning Gloryville welcome you to the most sparkly event of this year. 3 hours, 3 dazzling DJs + surprise guests!
About this event
Dress up in your glittering disco finery and join the show. We're bringing the tunes, live DJs and the party to you this November! Why wait for Christmas? Leave lockdown blues behind and get ready to dance the night away... and sparkle like the star you are!
BOOM!
THREE HOURS of music and dancing - awesome live DJ sets brought to you by incredible DJs, guest acts and immersive surprises...
BOOM!
Do you like to PARTY? Do you like to DRESS UP and DANCE? We've got the disco of your dreams being delivered directly to your house!
Join us on Saturday November 28th between 6-9pm UK time for the perfect virtual party. This is REAL! Our DJs and performances will transport you into a magical world where your wildest dreams and dance club fantasies can come true.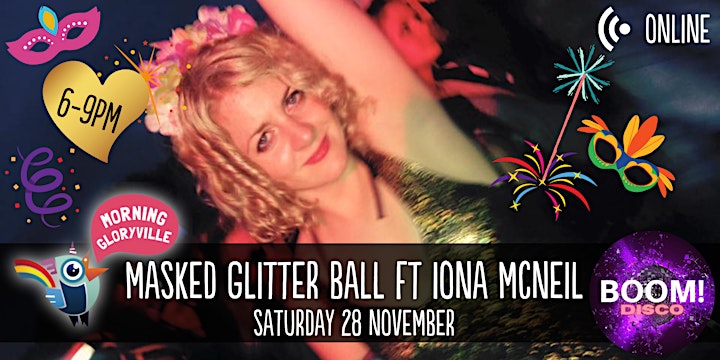 DRESS CODE
It's disco house baby! Kylie's number one and Dua's been hitting the club scene hard... So don't forget the face paint, glitter and glad rags :) Get creative, we want to see the legendary Studio 54 disco crowd pop right out of the screen and come to life!
Glitter and sparkles all the way! There can never be too much glitter... Get your masks ready. We're going to the best sparkly ball of 2020 together. ✨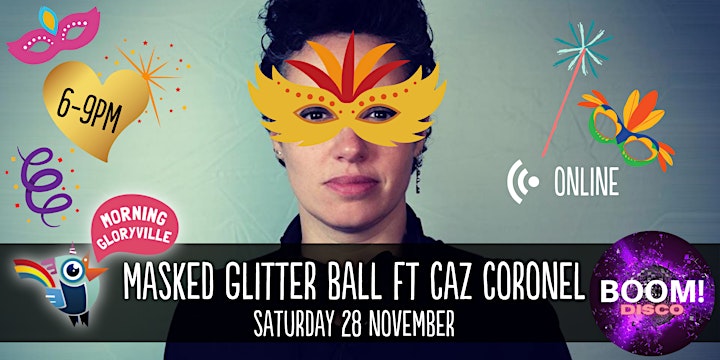 Caz Coronel has an incredible skill of lifting the dance floor to new heights! She is an exceptionally creative DJ with a focus on global sounds in Drum and Bass, Jungle, Breaks, Tech House and Afro. Expect massive earth shattering baselines with worldly flavours! Caz is an international London based DJ with 14 years experience. Her residencies include Rumpus, Secret Cinema, Osho Leela, Vegan Surf Camp and many more amazing events & venues. She first started her journey into the world of music by teaching vinyl, CD and laptop Dj-ing at the London School of Sound. One night fortuity was on Caz's side when a DJ didn't turn up at a live music event called "Lick it" (hosted by the incredible MC Angel) and Caz offered to stand in. She instantly became the resident and many other amazing opportunities came into her life from that point onwards!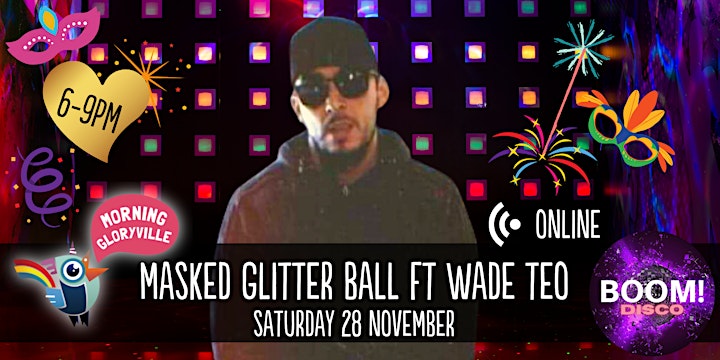 Wade Teo is a London based international DJ \ Producer having worked with the world's top artists including Cathy Battistessa, Marc Avon Evans, Opolopo, Amy Winehouse, Lenny Fontana and many more... Wade specialises in electronic music sometimes with a live twist. He uses an array of studio equipment and traditional techniques to create a unique vintage vibe with his mixes. Having worked with DJ Kev Hill on several radio shows and played countless DJ gigs on the circuit including Ministry of Sound, Cargo London and other top international venues including several residencies in some of Ibizas biggest events, Wade captures the audience and gets everyone dancing in no time. Wade produced many underground tracks that he released under several aliases, but is now going under his own name to push forward into making the best productions and remixes possible in his own unique way.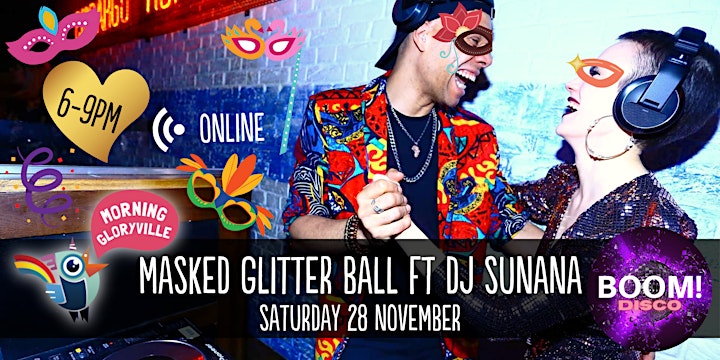 SUNANA is a London-based DJ/producer duo composed of Sun Philips and Ana Her. An explosive mix of endless energy, positive vibes and top quality tunes, the dynamic pair tailor each of their special sets to each individual audience and occasion. The duo have an impressive 25 years combined experience, performing in hundreds of venues across the world including Ministry of Sound, Pacha, Glastonbury Festival, the Barbican and Wembley Arena. SUNANA are also successful producers and have released original tracks on various labels including Black Lizard, Groover Records, Sarape Records and Soundrepublic. One of their most recent releases, "Keteke" reached number 7 in the Beatport chart. The pair are known for their impeccable music taste and unrivalled feel-good energy and have also produced more than 500 remixes between them. During the 2020 lockdown, SUNANA performed various live DJ streams across Facebook and Instagram, with a total audience of more than a third of a million.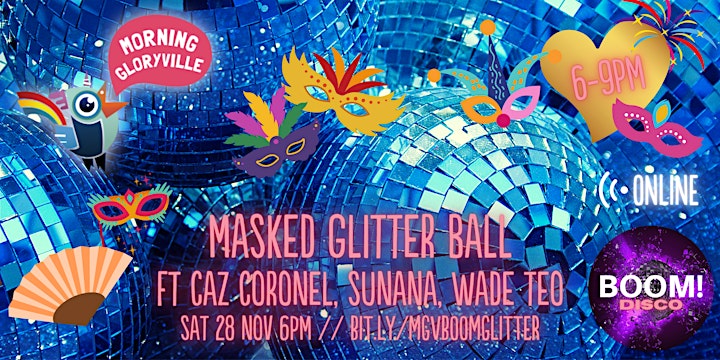 Joining is so easy...
Download the free Zoom application on your device of choice.
Look out for the email from Eventbrite containing the access link. This will be sent on the morning of the party! (Make sure to check your spam or junk folders as the email may end up there.)
Get dressed up to join us in the virtual club.
By the way...
We recommend that you join the party with your camera turned on for the fully interactive experience.
If you're using a Smartphone keep it on landscape mode for a better video experience.
Ethernet cabled or fast fibre broadband internet connection will enable you to have the best online party experience.
The online dance parties are recorded and we may use these to promote upcoming events.
Let's have a good time!
BOOM Disco